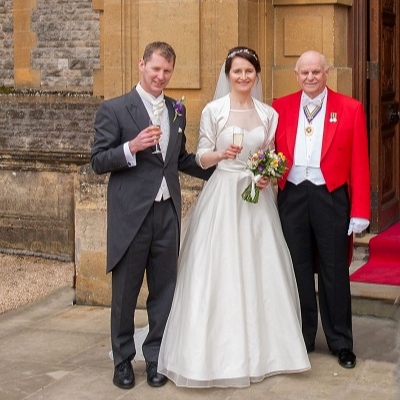 A touch of class
Q. We're considering booking a toastmaster, what should we expect from them on the day?
A. Peter York says: Weddings are such joyful occasions but can sometimes come with enormous pressure. Few couples can learn from experience, so there's only one chance to get everything right. That's where a toastmaster comes in the help relieve any pressure while being professional and ensuring everything goes to plan. With the gift of seeing potential problems before they arise, a toastmaster's skill will prove invaluable at any wedding.

No one wants to answer questions about the timings or seating arrangements, so leave this to the supplier who will act as a point of contact between companies. There's nothing more stressful than having to direct guests on the big day or obtaining their attention.

Toastmasters will make announcements when it's time for wedding breakfasts, the speeches, cutting the cake and the first dance – no one will miss a thing.
Peter York, Peter York Toastmaster
www.countycelebrantsnetwork.com/celebrant-member-list/peter-york