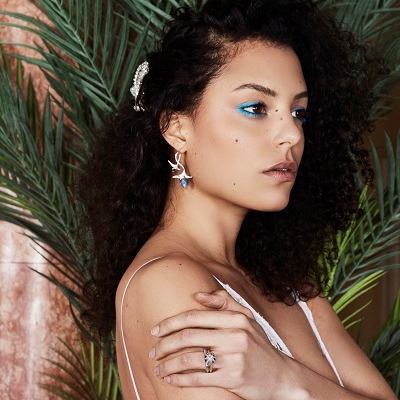 Accessorise and shine
Q. We're trying to keep our wedding as eco-friendly as possible, but I'm struggling with what to look for in jewellery. What advice can you share with us?
A. Charlotte Cornelius says: Talking to your jeweller will help you understand the team's ethos and sustainability credentials. Knowing if the pieces are being designed and handmade locally or in Britain is one of the best ways of ensure you'll receive quality items made using proper skills, training, fair conditions and pay for workers.

Check with your supplier where the diamonds are sourced. Established jewellers are more likely to know their dealers personally, have a trusted relationship and sign to the Kimberley Process to ensure all diamonds are conflict-free. Gems such as sapphires, emeralds and rubies can be ethically sourced by companies that offer traceable and Fairtrade precious stones.

Think about the environmental impact of gold, silver and platinum as mining can take its toll on the environment. Ask for recycled gold which has been freshly smelted and processed, so it's equal in quality. Our workshop can now guarantee that all of our silver, gold and platinum are fully recycled, and we recently became licensed to provide Fairtrade gold.

The stones and metal from inherited jewellery can be redesigned into your rings, which is one of our specialities. It's the ultimate enduring love for you and our precious environment.
Charlotte Cornelius, Charlotte Cornelius Jewellery
charlottecornelius.co.uk