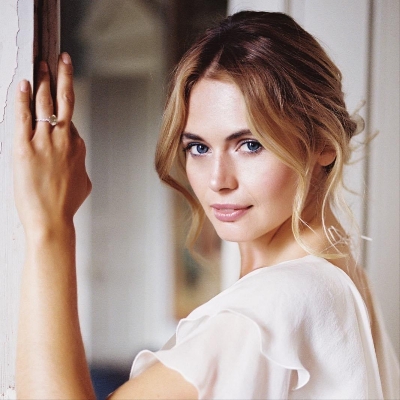 Get your glow on
Q. We're getting married in August and are hoping the weather will be gloriously sunny for the photos. I want to look my best but I'm worried as I've been neglecting my usual beauty regime during lockdown. What can I do to make sure my bridal makeover is on point?
A. Caroline Swaffield says: Caroline says: Good skin is the essence of great make-up and it needs to be in tip-top condition to get the best results. Here are a few pointers to help and remember, it's never too late to start looking after your complexion.

- The most important parts of any skincare routine are exfoliation and moisturising. Used regularly these two things will make a difference to everything, from absorption of your chosen products to the texture, tone and overall radiance of your skin. (Try Pixie Glow Tonic for great results!)

- Exfoliation helps remove dead skin cells, makes pores look smaller and thetexture of your skin feel smoother, taking it from dull to bright in seconds!

- Moisturiser boosts the oil and water levels to prevent flaky, dry, dull patches and provides protection from the elements, it can also help regulate different skin types.

- Choose a daytime cream with sunscreen but not a really high factor one or your face may look paler than you'd want in the photographs. (I love Estée Lauder Wake Up Balm.)

- Remember to take an emergency repair kit with you on the day including blotting paper, a big-day essential to keep the dreaded shine at bay. Take some bronzer as well to minimise any shine and for top-ups, pack a lipstick with a matte texture to give staying power and waterproof eyeliner.
Caroline Swaffield, Amazing Face
www.amazing-face.co.uk