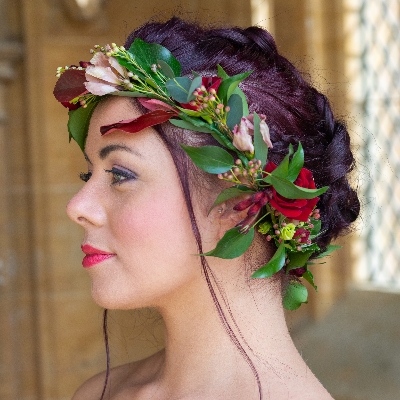 Beat the chills
Q. We're getting married in December and I'm worried I'll look washed out in the photos if most of them have to be taken inside. What would you suggest for standout bridal glam, whatever the weather?
A. Caroline Swaffield says: Caroline says: First things first; get your skin in tip-top condition, as it's hungrier for moisture in the winter due to the drying effects of central heating and chilly winds. Keeping your complexion well hydrated is something I can't stress enough; try Trilogy Rosehip oil at night; perfect for overall skin health and radiance.

- Next avoid products with SPF which can make you look paler in photos taken indoors. Use a liquid cream foundation to keep your skin moist and to provide good coverage in case of flushed cheeks caused by temperature extremes going in and out.

- Work with the winter conditions, use light-reflecting foundation/concealer to counteract any bluish facial tone. Blue-toned lipsticks or blusher can be used though to maintain constant colour for photos inside or out.

- Give your make-up a colourful twist to create interest. A smoky eye with a red lip always works well, and a pop of pink cream blusher looks fabulously Snow White! These colours are also longer lasting than neutral shades which in winter can make you look washed out.

- Embrace your natural skin tone. Many brides try to go for a warmer look in winter when in fact if they're an English rose it's a huge mistake to pile on bronzer; instead a pink-toned pressed or loose powder will give you a lovely natural warmth.
Caroline Swaffield, Amazing Face
www.amazing-face.co.uk