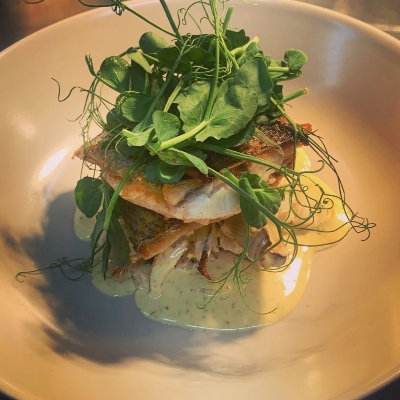 Food, glorious food
Q. We're getting married in the autumn and would love to offer guests a delicious seasonal menu. What would you recommend?
A. Matt Doe says: Matt says: Autumn is a great time of year for food with lots of possibilities for some fabulous flavour combinations. Locally caught mackerel is available early in the season before they head out to warmer waters for the winter. I like to cure and oak-smoke the fillets and simply serve them with a celeriac and fresh apple remoulade sauce, apple gel and dill.

One of my favourite dishes for this time of year is locally reared, roasted Hampshire pork fillet with an apple cider jus, topped with a crackling crumb and served with apple and sage compote, sautéed New Forest wild mushrooms and savoy cabbage and olive oil mash. Another great combination is sea bass, crab and fennel. This dish is a taste sensation featuring pan-fried, line-caught Lymington sea bass with a Dorset crab and chervil mayonnaise, roasted fennel, orange and a crab and white-wine sauce.

Dessert wise, I love the classic pairing of chocolate and orange – think dark chocolate delice with chocolate soil, chocolate tuille, fresh orange, orange jelly and vanilla cream. The freshness of the orange cuts through the richness of the chocolate beautifully!
Matt Doe, SO41 Catering
www.so41catering.co.uk