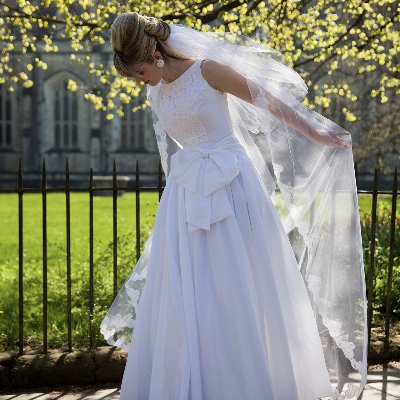 Something old, something new
Q. I want to not only look great in my wedding dress, but feel good too! I'd therefore like to find something with green credentials but I'm not sure where to start. Can you help?
A. Erica Arnold says: Erica says: Finding a genuinely eco-friendly wedding dress can seem like a tricky business. If your heart's set on a new dress, then try to find one made in the UK with fabrics carrying the Global Organic Textile Standard or Made in Green by OEKO-TEX label. However, if you're looking for a pre-loved option, there are eco-friendly dry cleaning companies that specialise in wedding dresses, which you will probably have to have done, especially if it's been in storage. Original vintage dresses require specialist treatment however and personally, I only use eco-friendly methods. If the vintage look isn't for you though, a contemporary dress made by reworking old fabrics and gowns is an ethical way of having something unique to you without blowing your budget.
Erica Arnold, Real Green Dress
www.realgreendress.com