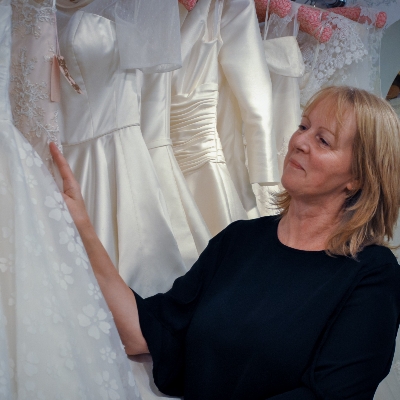 Do your homework
Q. We've recently booked our wedding venue for next year and I'm excited to get cracking with shopping for my dream dress but need to keep a tight rein on the purse strings. What would you advise so I can enjoy the experience to the full?
A. Mary Cox says: Mary says: Now you have your venue, you can think about what dress will suit both you, the setting and theme (if you have one). To help get you started, here are some of my top tips:

- Research online for dress boutiques near you.

- Check out their websites and make a list of your favourites.

- Ring round and make one or two appointments initially.

- Ask what the price range is, if not advertised. Let them know your maximum spend and don't be embarrassed to say that you're on a tight budget.

- Find out if the boutique sells from stock samples at a reduced price and if you've spotted some designs on their website that you like, what sizes are available to you.

- If you've no pre-set idea what's likely to suit you, be guided by the staff.

- You can also find places that sell pre-loved gowns.

- Shopping at a boutique gives you the opportunity to not only try on the dresses, but also take advantage of the staff's expertise and experience. Your appointment is most likely to be one-on-one and the aim is to make you feel relaxed. Remember you are as important as any other bride who walks through the door, so enjoy this special time.
Mary Cox, Twirl Bridal Boutique
www.twirlbridal.co.uk