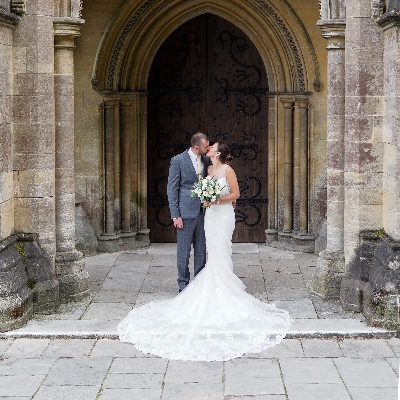 Winter weddings
Q. How can we make the most of the season for magical winter wedding photos and overcome some of the seasonal challenges such as bad weather and lack of light?
A. Dom Brenton says: Dom says: The key to enjoying a winter wedding and capturing magical photographs is to be selective. Cold and damp weather, bare trees and windswept landscapes don't lend themselves naturally to feelings of joy and wellbeing, so when planning your big day, try to minimise the impact as much as possible. Stay cosy indoors and focus on what's going to make you feel festive.

A professional photographer will adapt to the situation and guide you through. If you're having full-day coverage, shots of your bridal preparations during the morning will be much as they might be in the summer. Although soft, natural window light during the winter actually makes for more flattering portraits.

For indoor ceremonies, well-lit rooms are always a boon to photographers. In dark spaces, we need to use camera settings that can make for grainier photos. If it's dry, formal shots might still be possible outside. Use architecture as your backdrop rather than bare trees, and keep in mind that your guests won't want to hang around in the cold for long! There should also be enough space for family photographs indoors – a staircase is ideal for larger groups. Instead of worrying though, why not embrace the rich colours of winter and ask your florist to include seasonal blooms? For your reception, seek out venues with a traditional ambience. Think wood panelling, chandeliers and add decorations like seasonal berries, pine cones and fairylights, all of which can be featured in images of the day.
Dom Brenton, Dom Brenton Wedding Photography
www.dombrenton.com