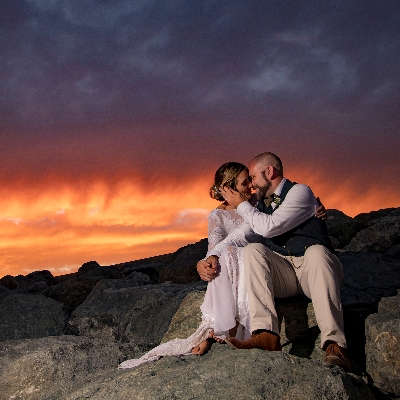 Keep calm and marry on
Q. We've had to postpone our original wedding date due to COVID-19. Now all our plans are in turmoil and we don't know where to start to pick up the pieces!
A. Chris Such says: Chris says: If you're planning to get married later in the year, my advice is the same as when the crisis kicked off – have a contingency plan just in case! First contact your venue, especially if it's one that has a large number of weddings each year, your church, if applicable, and local register office for a list of available dates and then all your other wedding suppliers. Prioritise your list of suppliers and base any new dates on accommodating as many of the ones most important to you as possible. The majority I've been chatting with have been rescheduling dates with no financial penalties or suggesting other professionals with similar credentials, if dates clash. We maintain a network of tried and tested names as it's always good to be able to help a couple out if they ask for a recommendation.

As a wedding photographer, I've been keeping in regular contact with my couples, just to be present and available, to offer reassurance and discuss options. Online video calls have always been useful for communicating with people who live far away, but lately they've been an integral part of our life. Use them to chat with your team and talk through ideas. It's not only quick and easy, but a great way to stay positive and focused if you're still in the planning stage.

Moving forward, most couples will now be aware of cancellation and insurance policies which is a good thing, as all professional businesses should have these already in place and be happy to supply proof on request. You want to know you're in safe and experienced hands right? Don't be afraid to ask about details like this as sometimes it's the small things that can make the biggest impact.

Wedding insurance is one thing EVERY couple should have in place before shelling out on any deposits or booking fees and don't forget to check the small print!

So stay positive, keep planning and if your upcoming wedding is affected, hang in there, change the date and look forward to it all over again, your day will still be amazing?
Chris Such, SUCH Photography
www.chrissuch.co.uk