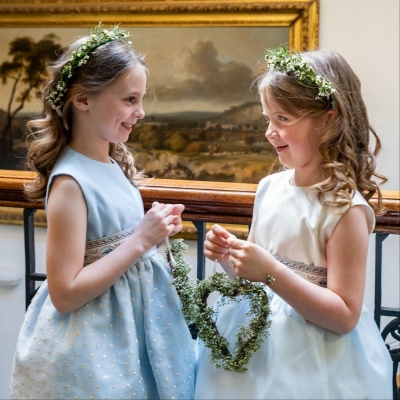 The personal touch
Q. I want my flowergirl and pageboy outfits to be sustainable but how can I achieve this?
A. Dawn Clarke says: Dawn says: When thinking about sustainable fashion, it's important to not only consider what the fabric is made from, but also where it was manufactured and how far it's been transported.

Weddings are all about memories, past and present, so why not honour loved ones and family traditions with your flowergirl or pageboy outfits? You may not want to wear your grandmother's wedding dress yourself, but it could be reinvented as a gorgeous little girl's dress. A grandad's much-loved suit can be transformed to create a cute pageboy outfit too, so that on your big day you can feel close and connected to those that matter most. It's also a great way of incorporating your something old, something new, something borrowed, something blue!
Dawn Clarke, Dawn Clarke Designs
www.dawnclarkedesigns.co.uk