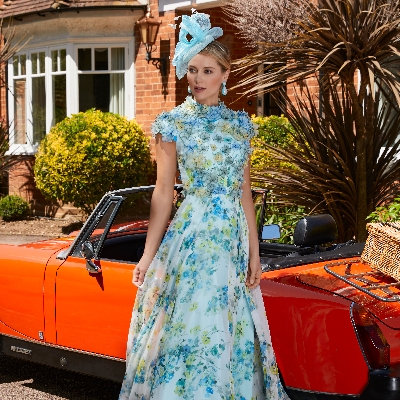 Fabulous florals
Q. My daughter is getting married in early May and the only rule is that there are no rules! She's happy for me to wear what I like but I want something special. What would you suggest that's suitable not only for her relaxed boho theme but the spring weather too?
A. Debbie Hill says: Debbie says: In springtime, with all the array of emerging colours, it's an ideal opportunity to add an extra splash with floral prints, either bold or something more subtle.

The boho theme is great for more relaxed weddings and can look just as stunning as more formal attire. Stand-alone dresses are the way to go, with or without sleeves, so long as it's soft and flowing – no structured shift dress for this theme I'm afraid. How daring you want to go depends wholly on your individual style and personality. As this is a more informal type of wedding, to make yourself stand out from other guests as mother-of-the-bride, why not finish your outfit with an amazing hat? Should the weather be a little chilly and you feel the need to add layers for warmth, make sure that they are soft and flowing too, no stiff jackets! Don't forget no one sees what you have on underneath, so if you do feel the cold wear some thermal underwear and if the weather warms up during the day, it can easily be removed and no one will know any different. Just remember it's meant to be all about about relaxing and having fun!
Debbie Hill, Charisma
www.charismaoffawley.co.uk