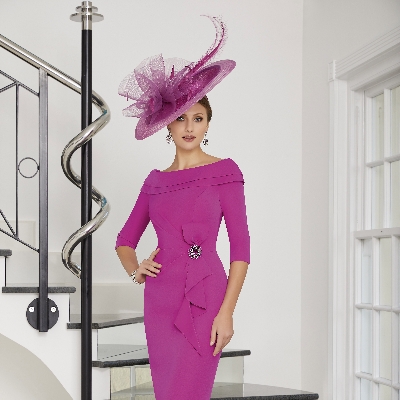 The supporting role
Q. My mum's not used to shopping for formalwear and is stressing about what to choose for our big day. She wants something that will set her apart but still feel comfortable and suitable for our intimate wedding.
A. Julie Facey says: Julie says: Everyone knows that planning a wedding can be stressful at the best of times, but 2020 has taken it to another level. You may be planning something more relaxed for your intimate celebration or you may still want to go all out because those all-important photographs are going to be even more valuable to show loved ones who may not be able to attend the ceremony.

Our latest stock includes new styles from several labels including the everpopular Veni Infantino range. There are dresses for casual weddings as well as more formal affairs with coats too; ideal for autumn and winter. We're based in a quiet village with free on-street parking next to the shop, great for relaxed, stress-free shopping and we're working in a COVID-secure way, with private appointments available on Mondays, Fridays and Saturdays.
Julie Facey, Charisma of Fawley
www.charismaoffawley.co.uk