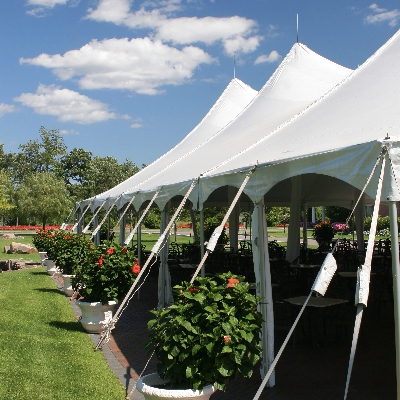 A matter of convenience
Q. We're planning to celebrate our marriage with a festival-style marquee reception. The site is quite remote and although we want it to be as wild and wonderful as possible we want to provide proper toilet facilities for our guests. What would you advise for a party of 200 or more?
A. Susie James says: Susie says: Ensuring that your guests are well looked after when you're in an isolated location is really important. Worrying about toilets is the last thing you want on the day, so choosing a local firm with an excellent reputation, expertise and a professional service will give you the confidence to enjoy your special celebration hassle-free. Meet with the team ahead of the big day to make sure your VIP unit can be set up where you want it. Normally, they just need level ground so the unit is stable. Most companies will want a site visit to confirm suitability.

Request that the loos are delivered and set up by the company at a time of your choosing (normally the day before), and have a test run before they leave so you know it's all in full working order! Most units need normal household electricity, which can be supplied direct or with a generator. Just in case there's a problem on the big day, ask for a 24-hour contact number. For a big party like yours, you'd be looking at a unit with at least three ladies loos and three for the gents, don't scrimp though as it's a party and the more people drink, the more they'll need to use them!
Susie James, Luxury Portable Toilet Hire
www.aceloos.co.uk