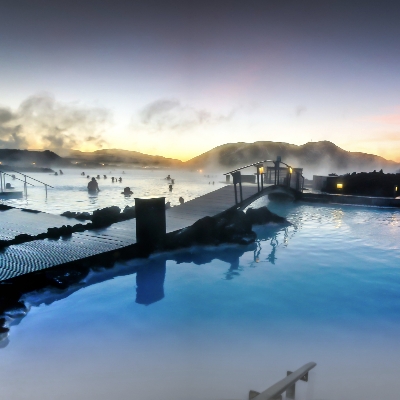 Mini-moon magic
Q. We're hoping to tie the knot in late autumn, with a big celebration next year. We'd still like to get away for a romantic mini-moon after the wedding though, travel restrictions allowing. What would you suggest?
A. Nicholas Horne says: - ITALY – CAMPANIA REGION Try something different; combine coast and city for the best of both worlds. Naples is the capital of this southern region and is a fantastic option for a short break. With one of the world's largest collections of monuments, Baroque chapels and Roman ruins, the city itself is a destination! The Bay of Naples has a beautiful coastline and visiting later in the year means avoiding the crowds and a more intimate experience. Just outside the city there's easy access to scenic landscapes and countryside as well as the famous ruins of Pompeii.

- ICELAND – LAND OF FIRE AND ICE! If you usually head in search of sun for your holidays, why not head for a beautiful wintry destination instead? Base yourself in the cultural hub of Reykjavik which has a fantastic music and arts culture. Take a three-day tour of the golden circle and immerse yourselves in the astounding volcanic landscapes and waterfalls, chasing the Northern Lights and bathing in the healing milky blue waters of the Blue Lagoon!

- CROATIA – DALMATIAN COAST An autumn trip to Croatia avoids the summer crowds and peak temperatures while still enjoying a lovely daytime average of 20 plus degrees. Split is an amazing city; perfect for a romantic escape and arguably best enjoyed in the autumn. The Old Town, an UNESCO World Heritage Site, is blessed with beautiful Renaissance architecture. It also has some beautiful beaches and the water is warm enough to bathe in right up until mid October. For wine lovers and foodies, it's a fantastic place with some of the best eateries in the Old Town and at the Harbour. Feeling more adventurous? Take a trip to the beautiful Krka National Park, sea kayaking around the pristine waters of the coastline or take a walk up Marjan hill to take in the breathtaking scenery.
Nicholas Horne, Not Just Travel
nicholashorne.notjusttravel.com