Wedding ideas from the Isle of Arran
Let ARRAN Sense of Scotland take care of wedding gifts for the entire bridal party – including you! And if you're in need of a favour (or forty), try some of the brand's gorgeous bath care miniatures for him and her; a gift to remind the entire party of your special day.

Here are all of ARRAN Sense of Scotland's top wedding picks, including tips on choosing an enduring signature scent for your big day.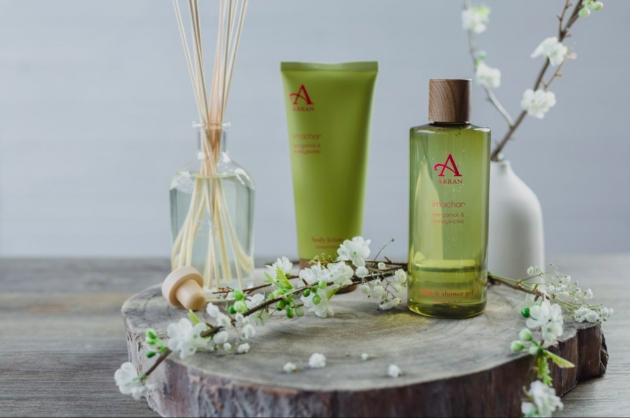 A gift from you to you...

Luxurious wedding day prep starts way before the big day, so take 'bridal showers' to a whole new level and get your skin in the best condition it has ever been in with ARRAN Sense of Scotland's bath and body care range.

Choose your fragrance, whether it's zesty Glenashdale, refreshing After the Rain or calming Imachar with bergamot and honeysuckle, then take time to relax and unwind with luxurious bath and shower gels. Follow with a generous helping of ARRAN's body lotions which are enhanced with natural conditioning ingredients and vitamin B5 to leave skin soft, subtle and moisturised.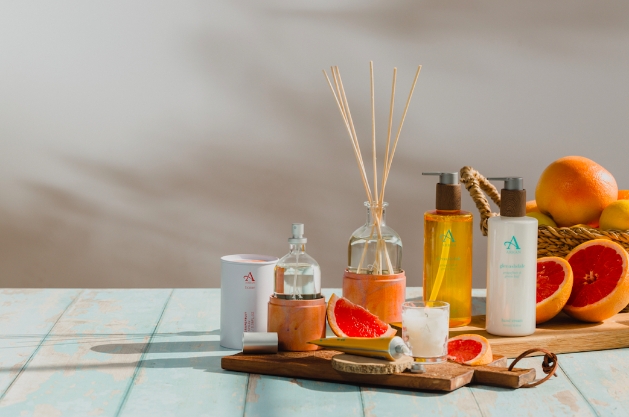 Choose Your Signature Scent

Weddings aren't just about how things look but the entire ambience – so it's a great idea to consider things like lighting and fragrance too.

Fragrance is really important on a wedding day, as scent is closely linked to memories due to the olfactory nerve and limbic system being closely located within the brain. Certain smells can instantly transport you to another time and place. So, choosing a scent you'll love for the long-term will make sure you'll always have happy memories when you wear it again.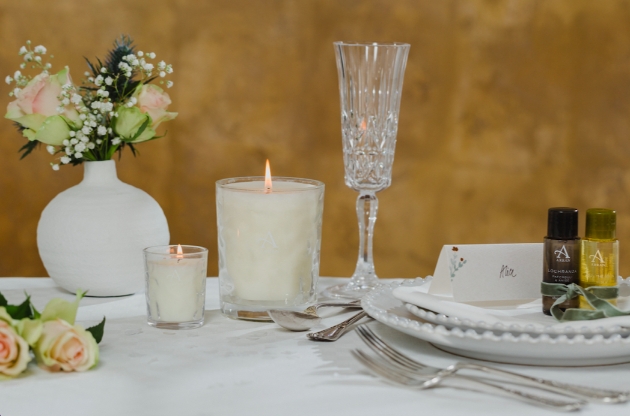 You can find fragrances for every taste on ARRAN Sense of Scotland's website and use the handy fragrance finder, answering just a few easy questions, to pick the perfect one for you: https://arran.com/pages/fragrance-finder

The best thing is that once you've chosen your favourite fragrance, with the curated fragrance collections you can take it right through the entire day of your wedding. A spritz of eau de parfum, candles and diffusers to add subtle scent to your ceremony space and body lotion to ensure you smell beautiful from top to toe.

Scented candles are a great way to lightly fragrance your venue and add to the romantic atmosphere. What better than a room lit by candlelight and subtle notes of your favourite scent?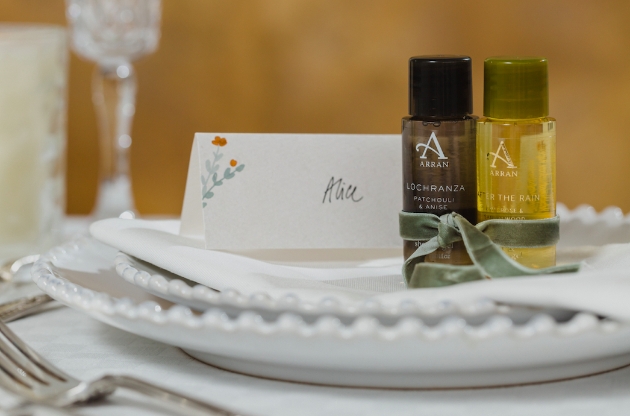 Favours for all

A gorgeous miniature from ARRAN Sense of Scotland's discovery sets will ensure your guests can have a little luxury to take home too. Found in some of the UK's most revered hotels, it's a gift that when used will always remind them of your special day.

Tie two together with decorative ribbon to match your colour scheme, or hessian/raffia if you're aiming for a more rustic look. Give his and hers, hers and hers, his and his, any combination for special couples attending the big day.

If you're keen to gift a more eco-friendly favour, then try one of ARRAN's solid soap bars. Vegetarian friendly, paper-wrapped and made with natural ingredients, they're kind to skin and the planet.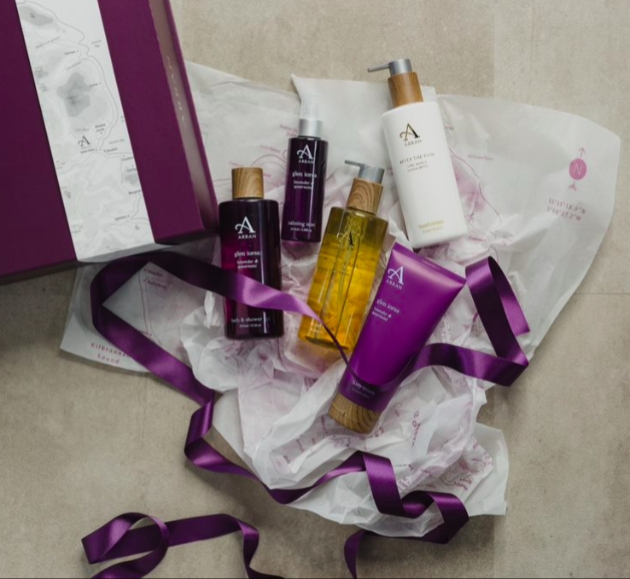 Coordinate your bridal party

ARRAN Sense of Scotland's collections can be coordinated to your bridesmaids' gowns for a thank you gift that reflects the time and consideration you've put into your wedding colour choices.

For peach, apricot, coral colourways, choose Glenashdale with its vibrant orange bottle, to complement any of these hues.

Pinks – opt for a bath or shower gel from the Glen Rosa range with fig and ylang ylang, providing a pop of fuchsia to brighten their day.

Purple, mauve, lavender or lilac colourways will match well with Glen Iorsa - a calming infusion of peppermint and lavender housed in a contemporary purple bottle that's perfect for your party.

Neutrals – After the Rain or Imachar provide the perfect gift for a naturally neutral wedding day.

Something blue? – anything from the Apothecary range is housed in a bright blue bottle that can be matched to your true-blue bridal party.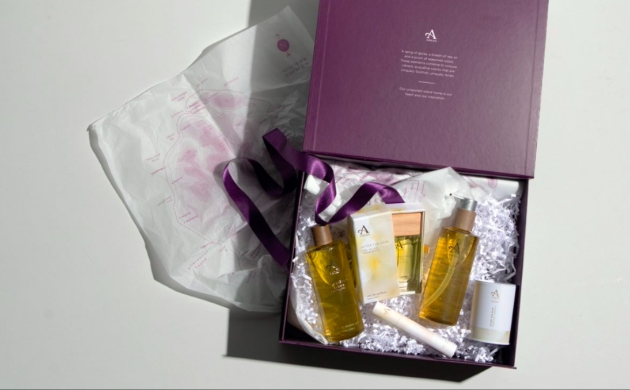 Special gifts for special guests...

For the mother-of-the-bride and mother-of-the-groom why not build your own gift, mix and match items to the value of £60 or over, and the entire haul will come presented in its own gorgeous gift box, perfect for a special occasion?

And with a fabulous men's range including two stunning fragrances, Lochranza and Machrie, you're sure to find the perfect gift for the best man, groomsmen and father-of-the-bride too.

Discover more at https://arran.com