Editor loves...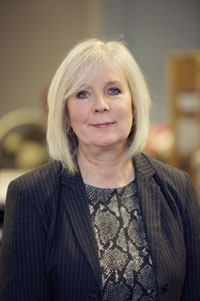 Sarah x Celebrate you, your likes and loves on your big day. A wedding doesn't have to follow tradition or be a lavish affair to make it memorable. It's the decorative details and personal touches that make all the difference, as shown in this autumn-inspired shoot.
"It started with visions of newlyweds wrapped up in a blanket by a campfire at the end of their wedding and progressed from there. When I think of campfires I always think of autumn, so having the shoot showcase the best bits of the season seemed perfect," explains photographer and organiser Crissi Palmer.
"I opted for a rich deep autumnal colour scheme to reflect the beauty of nature at this time of year. I kept the décor quite simple, as the floral arrangements provided the wow factor and I didn't want to detract from that," she adds.

This shoot is featured Issue 82 of Your Hampshire and Dorset Wedding which you can download for free now!

The dream team
Photography and coordination, www.capturedbycrissi.co.uk; Venue, www.blacknestcountryclub.co.uk; Dresses, www.boohoo.com; Leather jackets, www.birdandbonedesigns.com; Cape, www.instagram.com/quinlancouturebridal; Hair,
www.christianas.co.uk, Hair crystals, www.honeyblossomuk.com; Make-up, www.rachelmaslin.com; Cake, www.cakesbytamsin.com; Flowers, www.janetmaryfloraldesign.co.uk; Venue styling, www.blackdiamondweddings.co.uk; Videography, www.auroracollective.co.uk; Cake pops and meringue lollies, www.thedotticakecompany.co.uk; Biscuits, www.sliceoffun.co.uk; Fudge and trumpeter, www.silverbeatsandtreats.com; Stationery, www.thelittleextrasstationery.co.uk; Signs, www.etsy.com/uk/shop/zobraletters; Celebrant, www.familytreeceremonies.co.uk; Barrels, www.barrelhire.com; Small teepees, www.teepee-emporium.co.uk; Your Guest Canvas, www.cedarsyard.com; Gold plates, cutlery and glassware, www.crystalhire.com; S'mores, www.belindaclark.co.uk
If you like this, check out more inspirational ideas for your wedding.