Pre-wedding luxury staycations for hen and stag dos!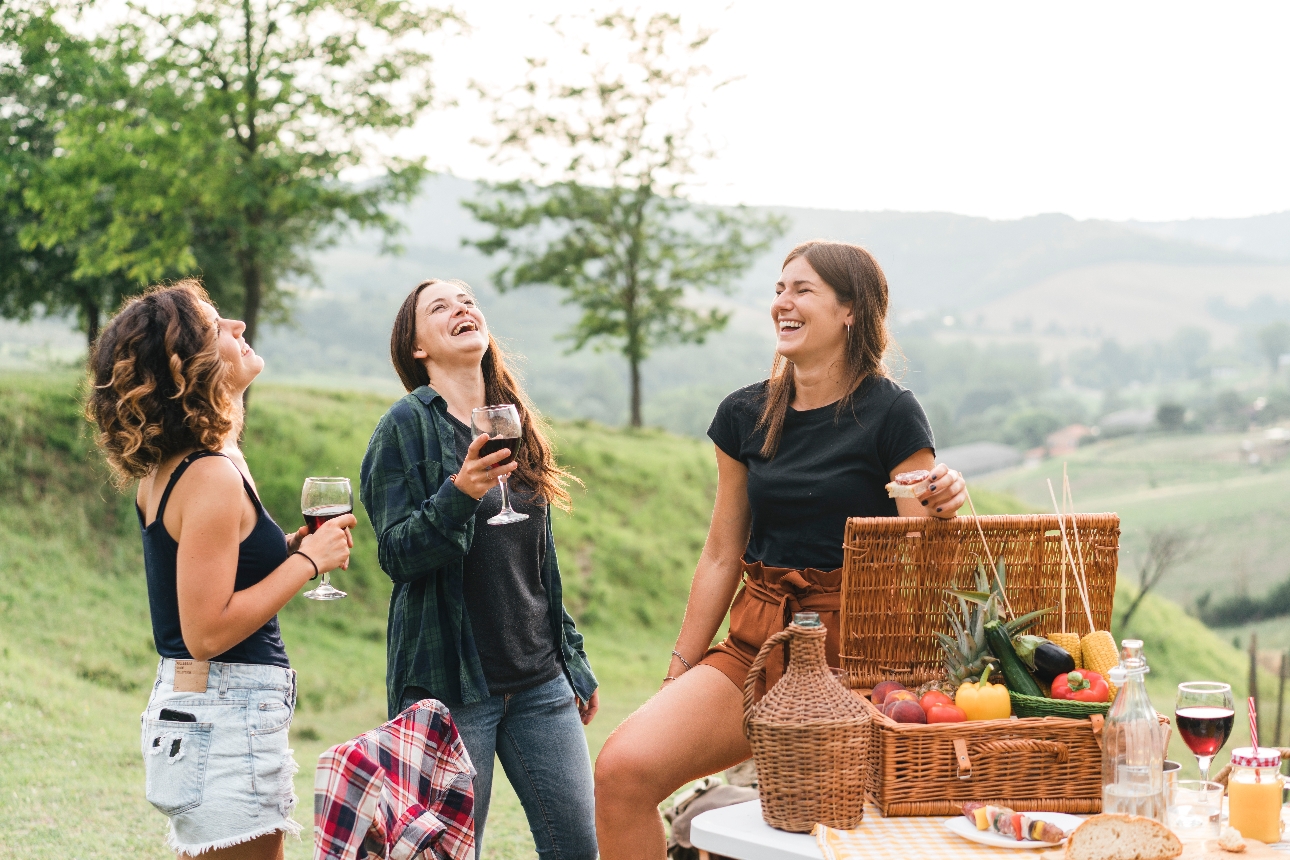 With many international travel restrictions still in place for the foreseeable future and group activity rules fairly unclear, many married couples to be remain unsure as to how best to celebrate their stag and hen dos.
Well, Last Minute Cottages have an abundance of luxury properties available in the UK for large groups of stags and hens! In close proximity to many different attractions and amenities, such as public footpaths, rivers to row down and more importantly, pubs and town centres the properties online are perfect for a celebratory staycation to remember.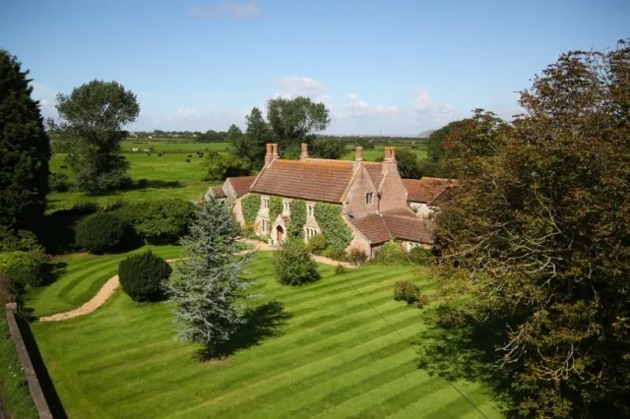 Hope Farm Cottages, Weston-Super-Mare, Somerset
Four superb, award-winning, four-star single storey cottages are set around the landscaped courtyard of 16th-century Hope Farm, on the edge of tranquil village of Lympsham, just five minutes from both Weston-super-Mare and Burnham-on-Sea.Hope Farm provides an excellent base for exploring the Mendips and the Quantocks and also Somerset's best kept secret; the Electric Carnivals in the surrounding towns in the Autumn. The property is only 2.5 miles to nearest beach, and 4 miles to both Weston-super-Mare and Burnham-on-Sea.Price: 7 nights from only £210, 3 day breaks from £180 based on low season stays.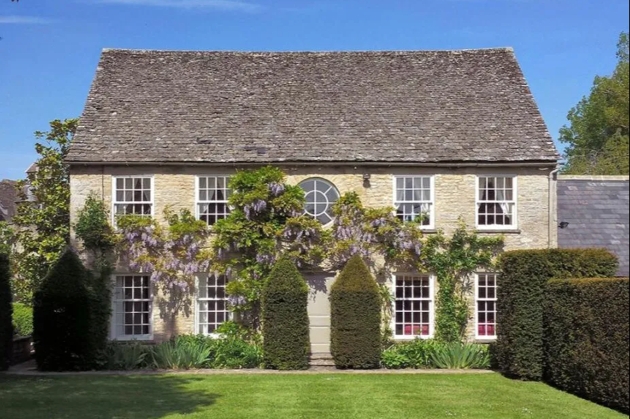 Bruern Cottages, Chipping Norton, Oxfordshire
Bruern Cottages is set in the heart of the Oxfordshire Cotswolds, offering the comfort and attention to detail of a good hotel, combined with the privacy, independence and space of home, amidst the style of English Country House living.
There is an indoor swimming pool, gym and spa, where you can book treatments. Within the gardens, you find a blend of formal and informal elements, featuring topiary, cutting gardens with box hedges, gazebos, little orchards, statuary, a wisteria tunnel, and a vast hundred yard herbaceous border.
Price: Enquire for price.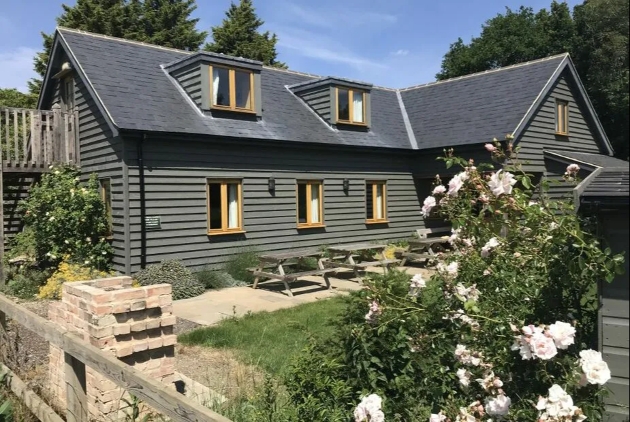 The Old Brooder Bunkhouse , Milden, Suffolk
This property is conveniently located down a long drive on an environmentally-friendly farm near Lavenham in rural South Suffolk; within 12 minutes of Sudbury train station which links to Liverpool Street station - only an hour or so from London.
The Bunkhouse sleeps a total of 22 people and offers a plethora of activities both on the property and a short distance from the location. Borrowing one of the 20 road bikes available to guests at the property, visitors can take a trip to a variety of pubs, nature reserves and historic Wool Towns on the peaceful village roads of the South Suffolk Cycle Route.
Price: Midweek nights from £450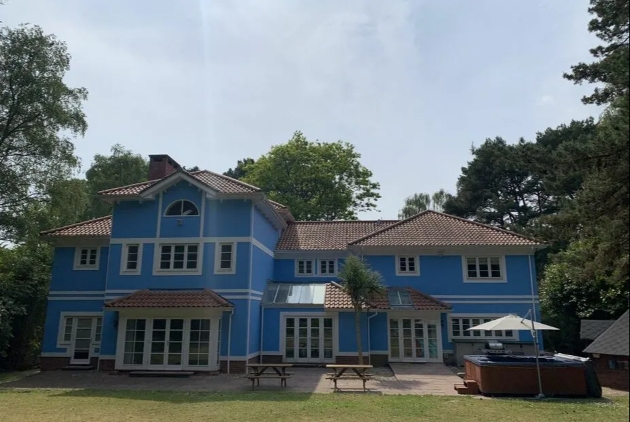 The Moondance Villa, Bournemouth, Dorset
The Moondance Villa is between Bournemouth and Sandbanks, in the exclusive Canford Cliffs Area and has just been refurbished for large group holiday bookings.
A substantial six-bedroom private residence, sleeping at least 26, it's set in its own large private secluded grounds, the property offers spacious accommodation inside and outside, with excellent facilities.
A private drive gives parking for many cars, the huge gardens offer a patio area and a Jacuzzi hottub for eight people, and there are six different patio doors that all lead into the gardens. The property is less than a five-minute drive to Bournemouth Town centre or down to Sandbanks Beach and onto the pier approach and the Beach.
Price: Enquire for price.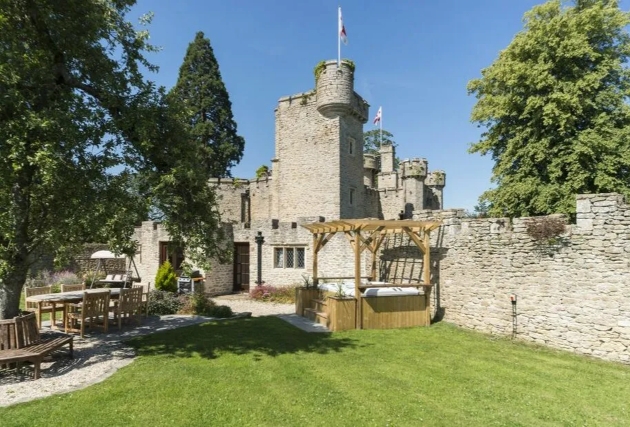 Credit: The Somerset Castle The Somerset Castle, Bath, Somerset

Enjoy a lovely break with family or friends in a grand private castle with scenic views, hot tubs and lots of social space for guests to enjoy.
Set in this historic, stunning 500 acre Somerset Estate, there are two parts of the castle, each sleeping 12, or together sleeping 24.
Guests here can enjoy parklands, architecture and lakes, just 10 miles from the historic and popular city of Bath.

Price: Enquire for price