2021's biggest wedding flower trends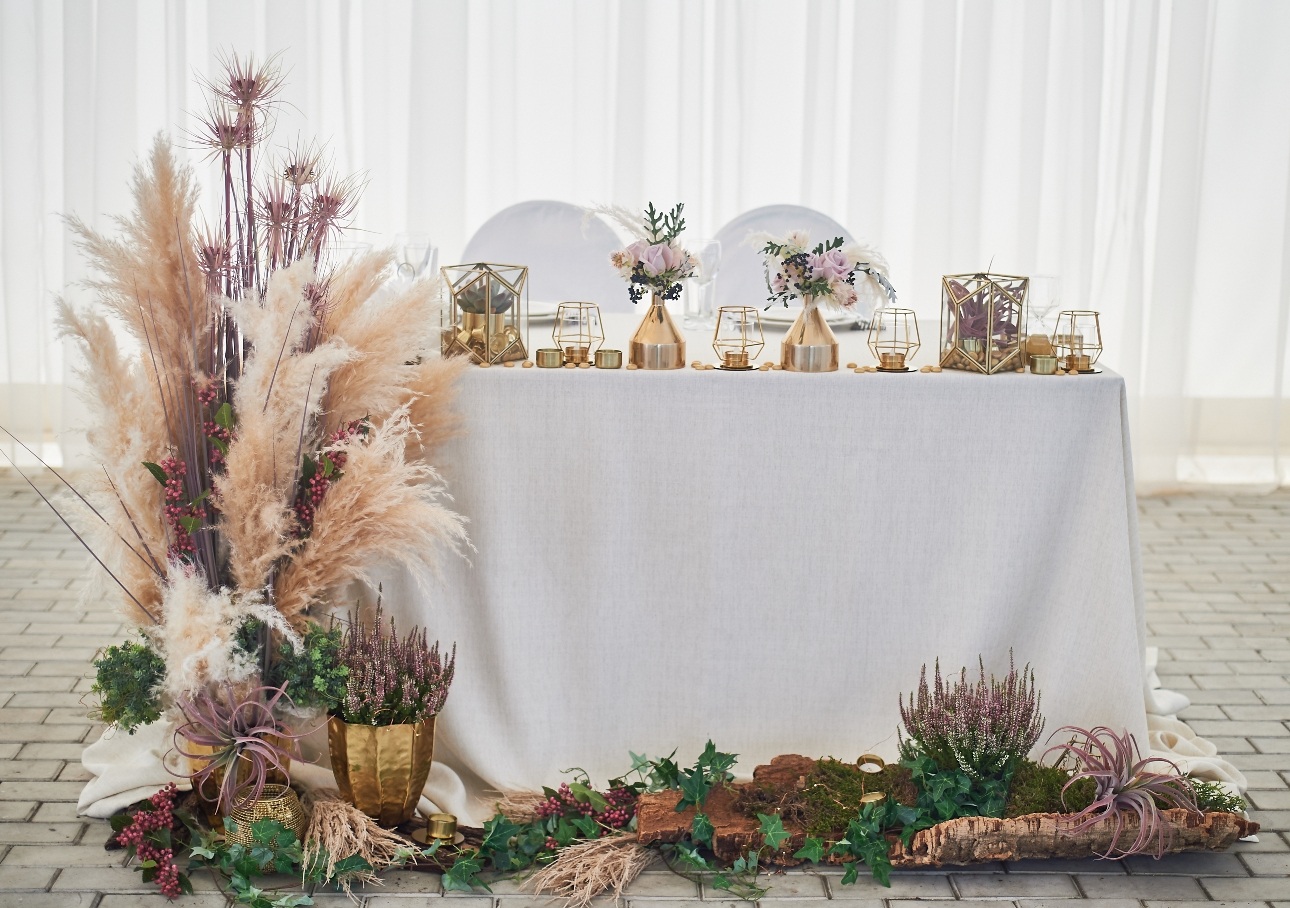 Direct2Florist examined Google data from March 2020 till now to see which wedding flower trends have seen the biggest increase in UK searches as we head into wedding season post-lockdown....

Wendy Rea, florist at Direct2Florist, offered her comments on some of the 2021 flower trends:
Dried flowers, pampas grass and protea arrangements
"We're seeing a huge increase for dried flowers in 2021 wedding planning, alongside variants like pampas grass displays and protea arrangements. Dried flowers are surprisingly versatile, lending themselves to vintage and modern weddings whilst still feeling unique - speak to your florist about mixing options like pampas grass with dried hydrangeas, lavender and roses to find the perfect fit for your day. Dried flowers last longer for couples who like to plan in advance."

Local wedding flowers and sustainable wedding flowers
"We're seeing a huge uptick in desire for locally sourced flowers this year, as well as couples looking for sustainable wedding flower options. Whether this is due to the Covid-19 crisis - either a response to flowers becoming harder to import or the pandemic inspiring people to support local businesses - or an overall trend of the UK becoming more environmentally conscious - is unclear, but what is clear is that supporting local is a great way to find unique and gorgeous flowers for your big day."

Carnations and cascading bouquets
"After falling out of fashion a few years ago, it looks like carnations are making a surprise comeback in 2021 wedding trends. There's been an increase in florists and fashion designers working with carnations in recent years, which could explain the change. As for oversized and cascading bouquets, it's likely that the huge success of The Crown has reminded the public of Princess Diana's flowing wedding bouquets. Expect to see strong colours and bold flowers - orchids, lilies - that draw the eye to the bride."

Expressive colours vs earth tones
"Conflicting trends here, possibly two different reactions to the Covid-19 crisis and lockdown. We're seeing people want to go in one of two directions - bold, bright expressive colours as a celebration of life returning to normal or muted earth tones - coppery oranges and rusty terracottas - for those who want to stay classic or perhaps take a more muted approach this season."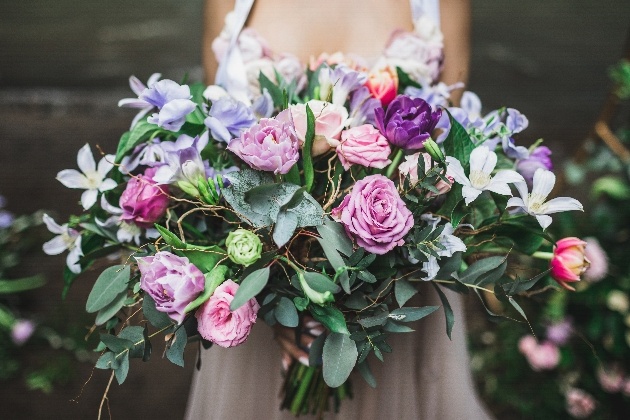 | | | |
| --- | --- | --- |
| Rank | Trend | % increase 2020-21 Google searches |
| 1 | Dried Flowers | 623.08 |
| 2 | Pampas grass displays | 377.78 |
| 3 | Local wedding flowers | 306.67 |
| 4 | Carnations | 261.54 |
| 5 | Oversized or cascading bouquets | 207.69 |
| 6 | Sustainable wedding flowers | 196.67 |
| 7 | Protea arrangements | 185.71 |
| 8 | Expressive colours | 185.19 |
| 9 | Earth tone flowers | 176.67 |
| 10 | Palm leaves | 113.64 |