Georgina and David's fairytale wedding included a dusting of Disney magic.
A chance meeting ended in romance for Georgina and David Legg. After a night out in Poole they both went to grab the same cab and ended up sharing a ride. "I saw a taxi and opened the door to get in, not realising that there was already a queue and David was getting in the other side," explains Georgina. As she started to walk away, David called her back to ask where she was heading. "He said it was on his way home and to hop in. We chatted the whole way in the taxi and left just knowing each others names."

Out of the blue, she received a Facebook message from David about five months later. Although he thought she wouldn't remember him, she did and the rest, as they say, is history!

David popped the question on 11th February, 2016, while they were at Center Parcs Longleat. It had started to snow and Georgina was having a nap when David called her outside to see a deer.

"I had no shoes on and ran out into the snow. There was no deer but there was a lovely ring that belonged to his late grandma waiting for me when I turned around," she reveals.

They tied the knot at Highcliffe Castle in Dorset on 4th August, 2018 and opted for a romantic blush pink and champagne colour scheme. Read on for Georgina's account of their big day...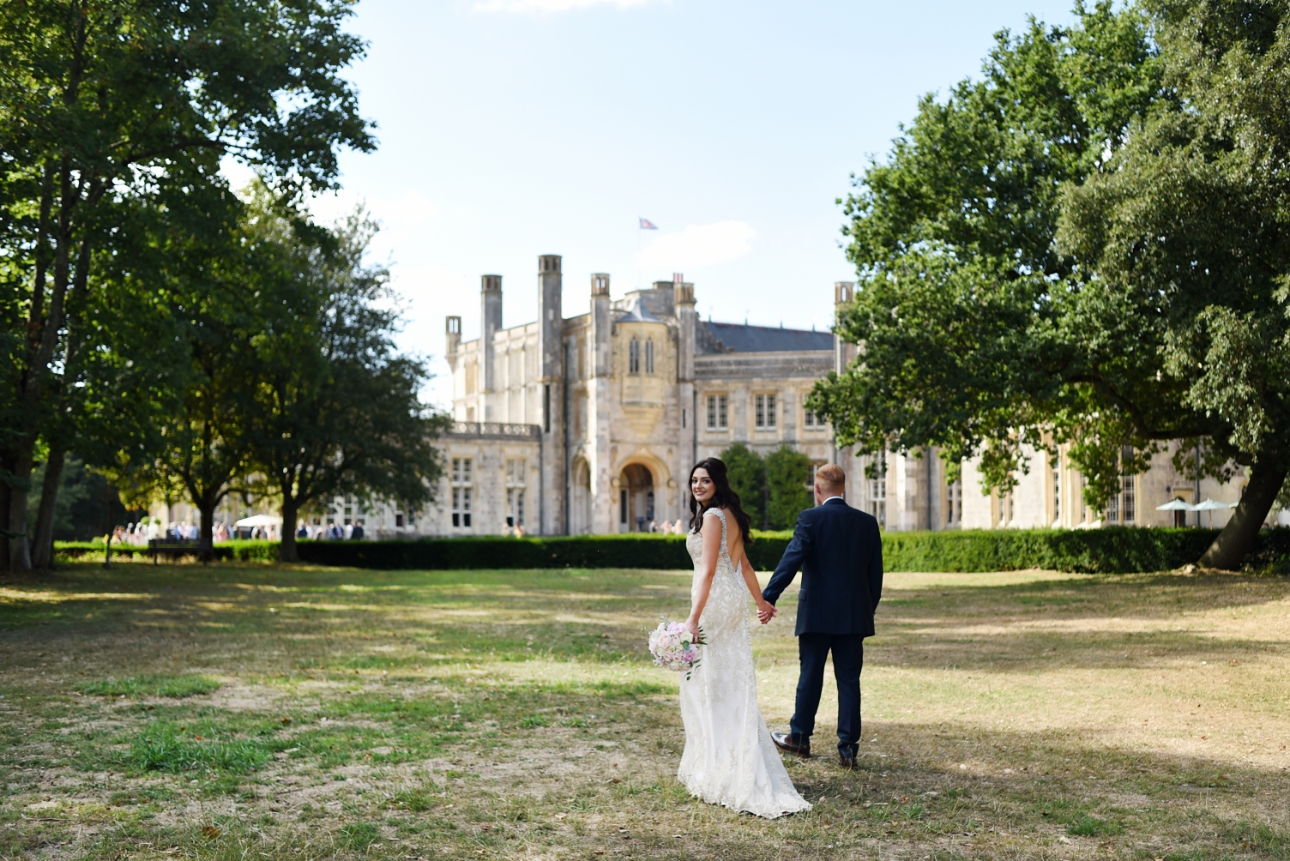 We didn't look at any other venues as we fell in love with Highcliffe Castle as soon as we saw it.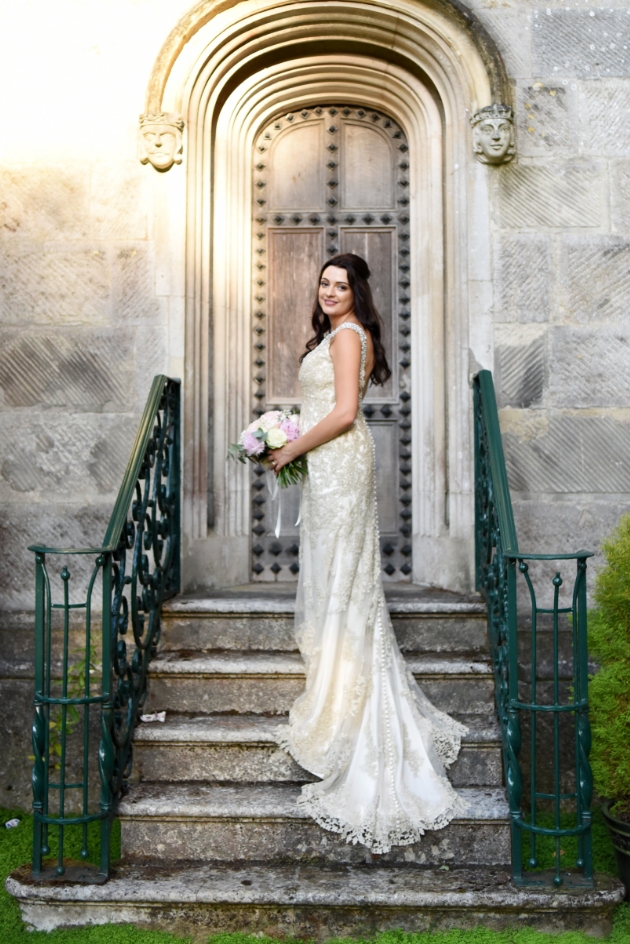 My metallic Venice lace Justin Alexander Signature dress (style 9775) reminded me of Belle in Beauty and the Beast and the champagne colour went well with the vintage look of the castle.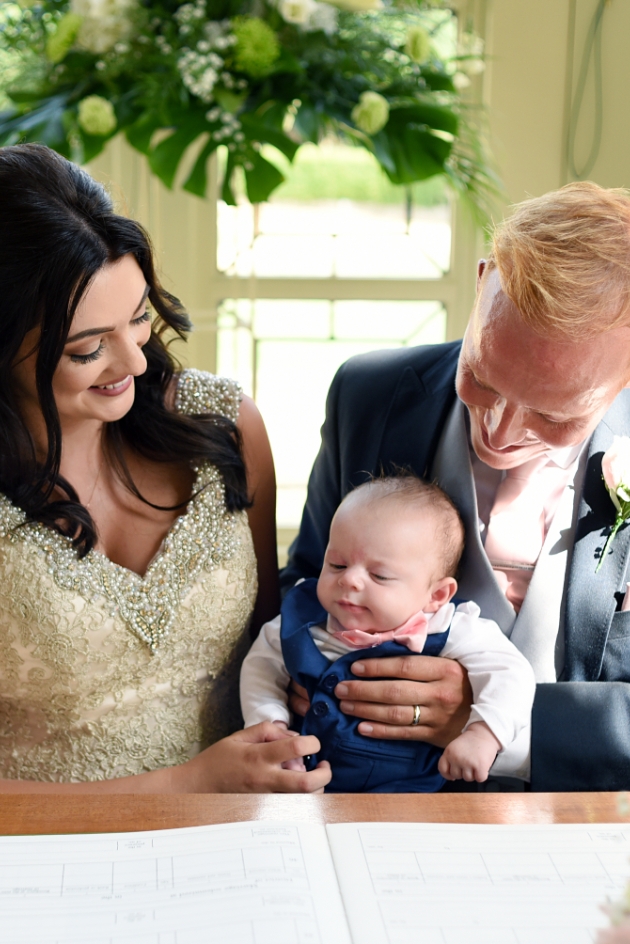 Our little boy Henry was eight weeks old at the time and he definitely stole the show in a little suit to match his daddy.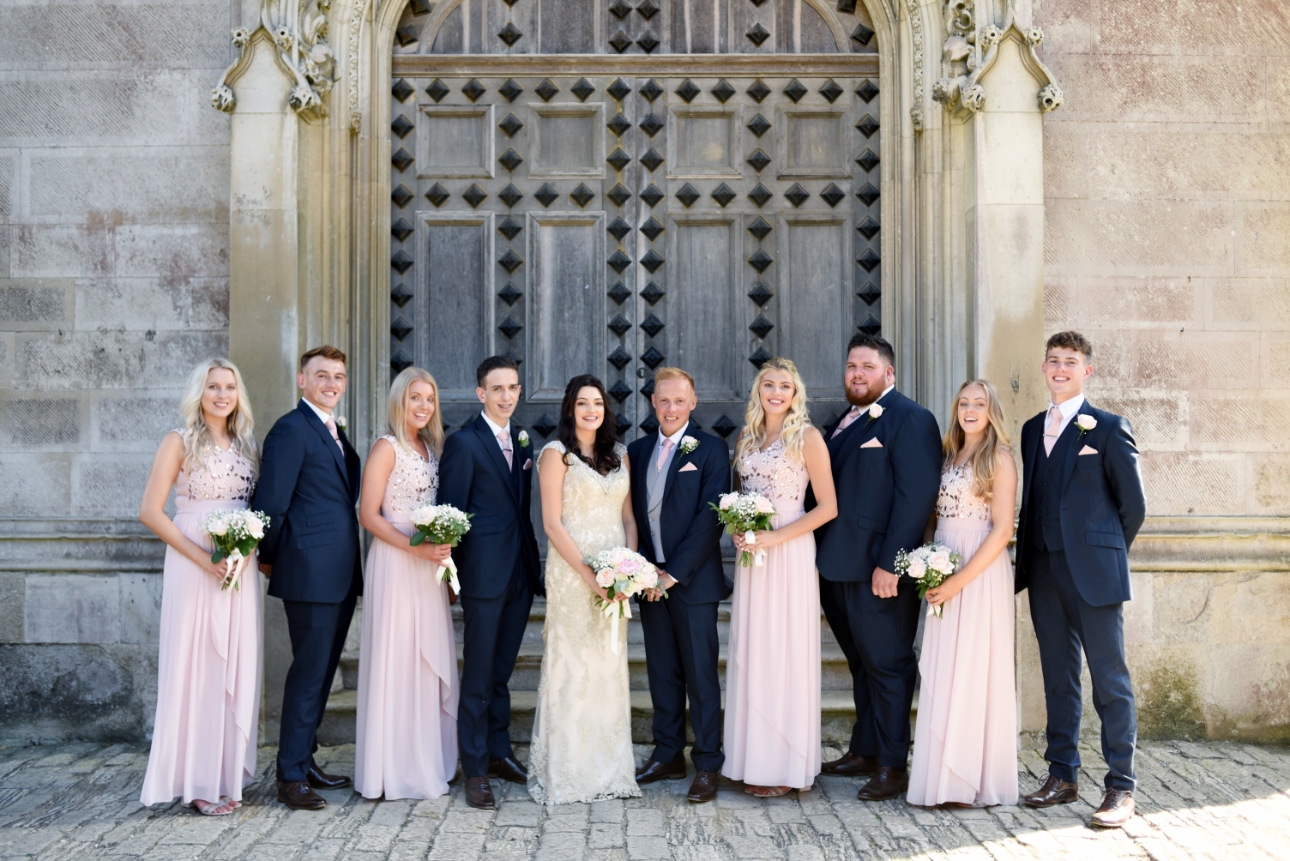 David and my dad both wore three-piece suits with double-breasted grey waistcoats, while the groomsmen, David's four brothers, looked smart in navy blue suits, all with blush pink ties and pocket squares, to complement the bridesmaids' dresses.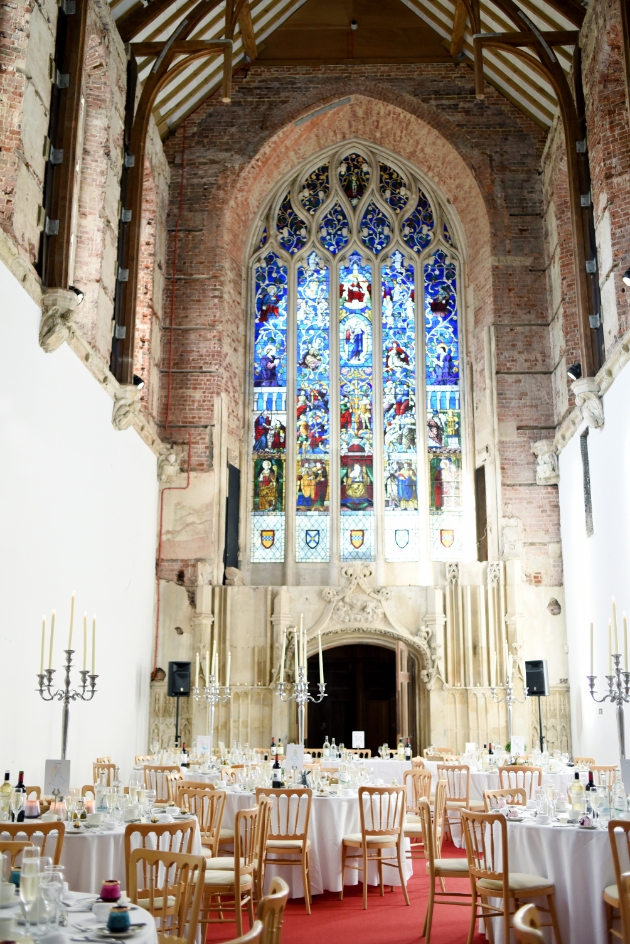 The stained-glass Jesse window in the Great Hall created a spectacular backdrop behind the head table.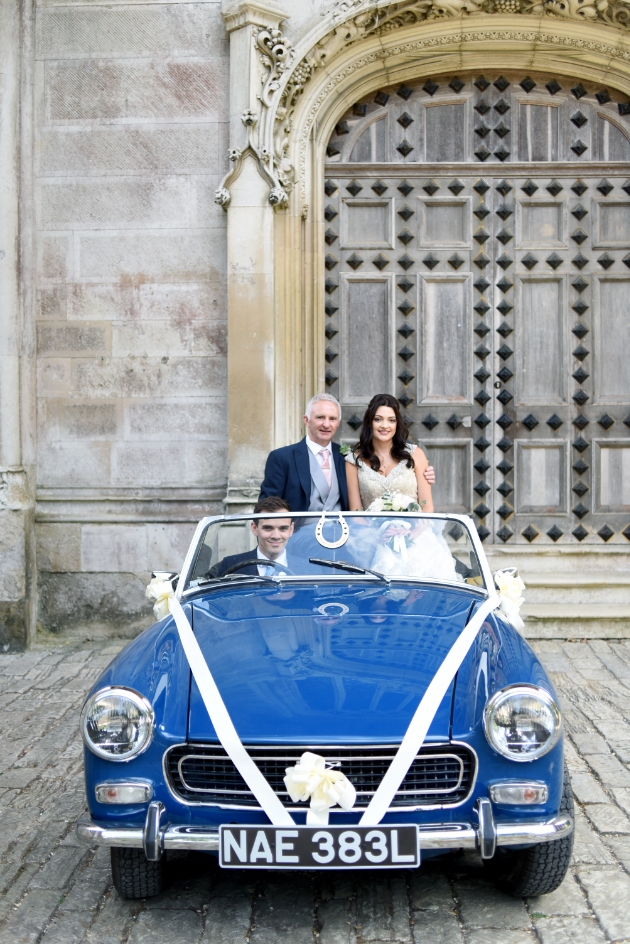 My parents have been married for 29 years and we used the same vintage car for our wedding that they've had since they first met at an MG club.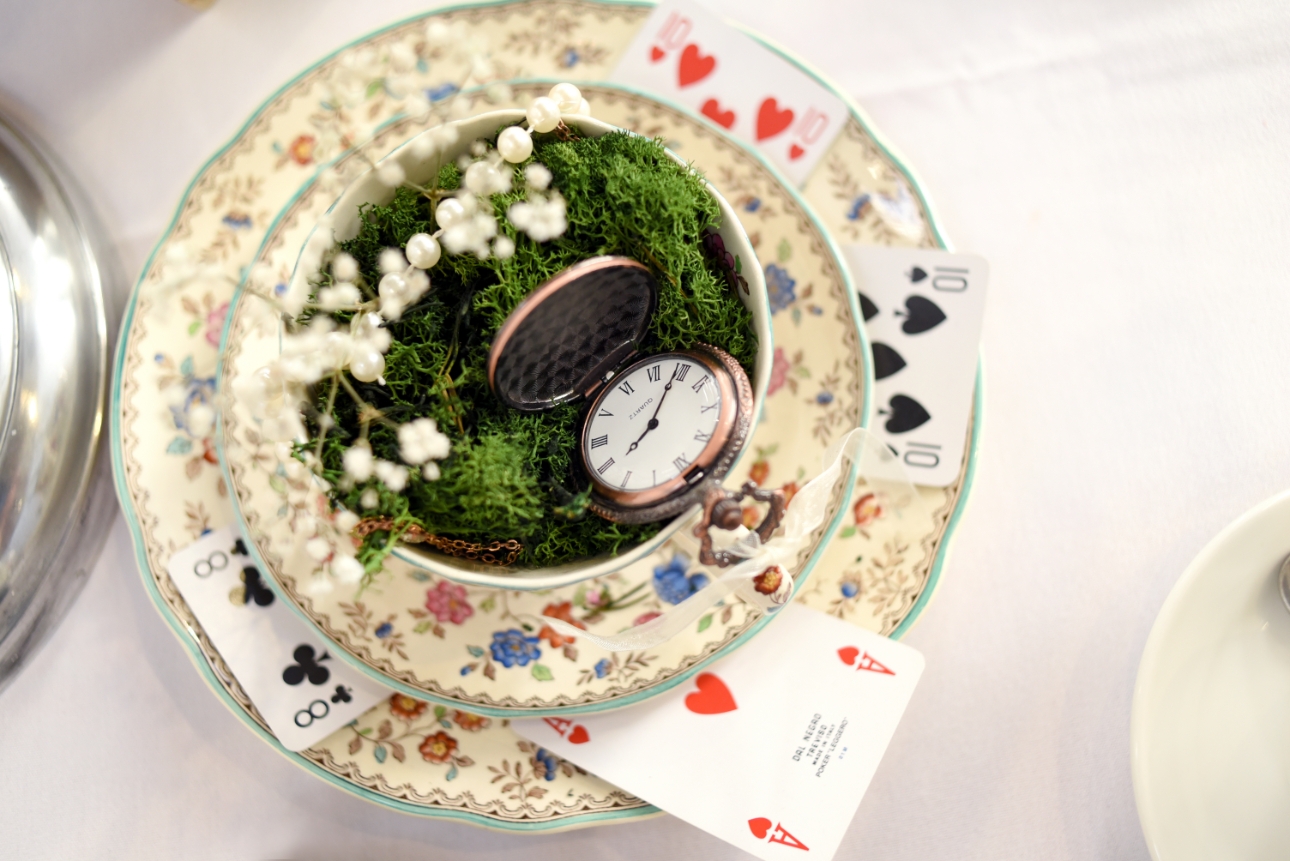 The centrepieces were also based around the different themes including a gold Aladdin lamp and a china teacup with playing cards and a stopwatch for Alice in Wonderland.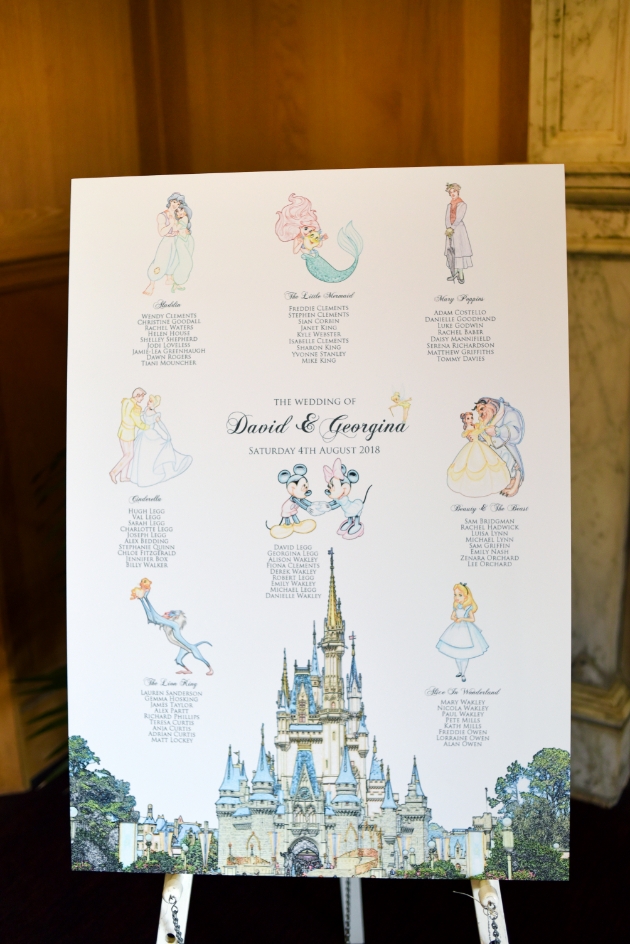 The bespoke table plan and names were linked to eight different Disney themes including Mickey and Minnie Mouse for the top table.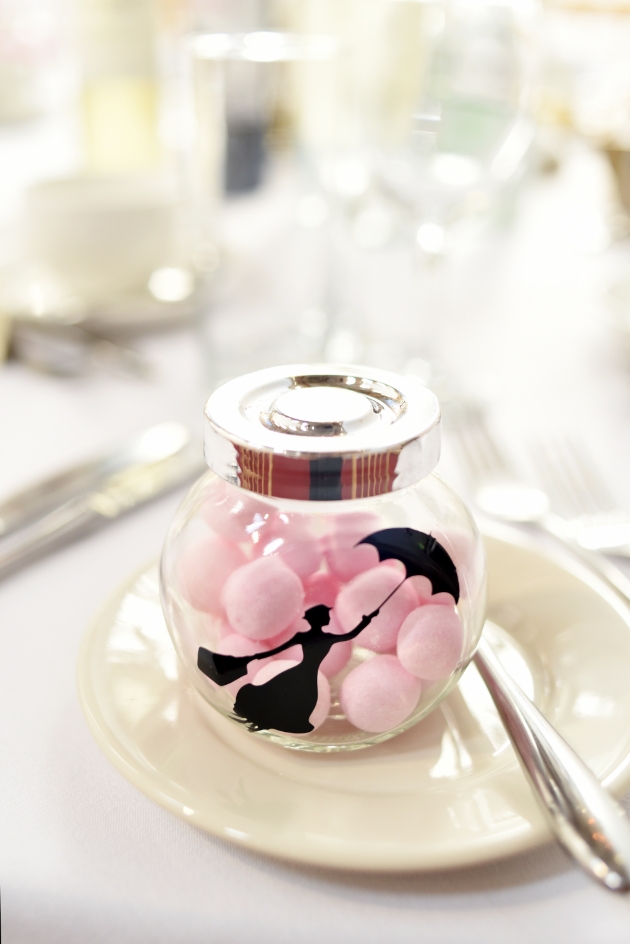 We had different favours to go with the different table name including pretty boxes of pink sweets for Beauty and the Beast and bon bon jars for the Mary Poppins table.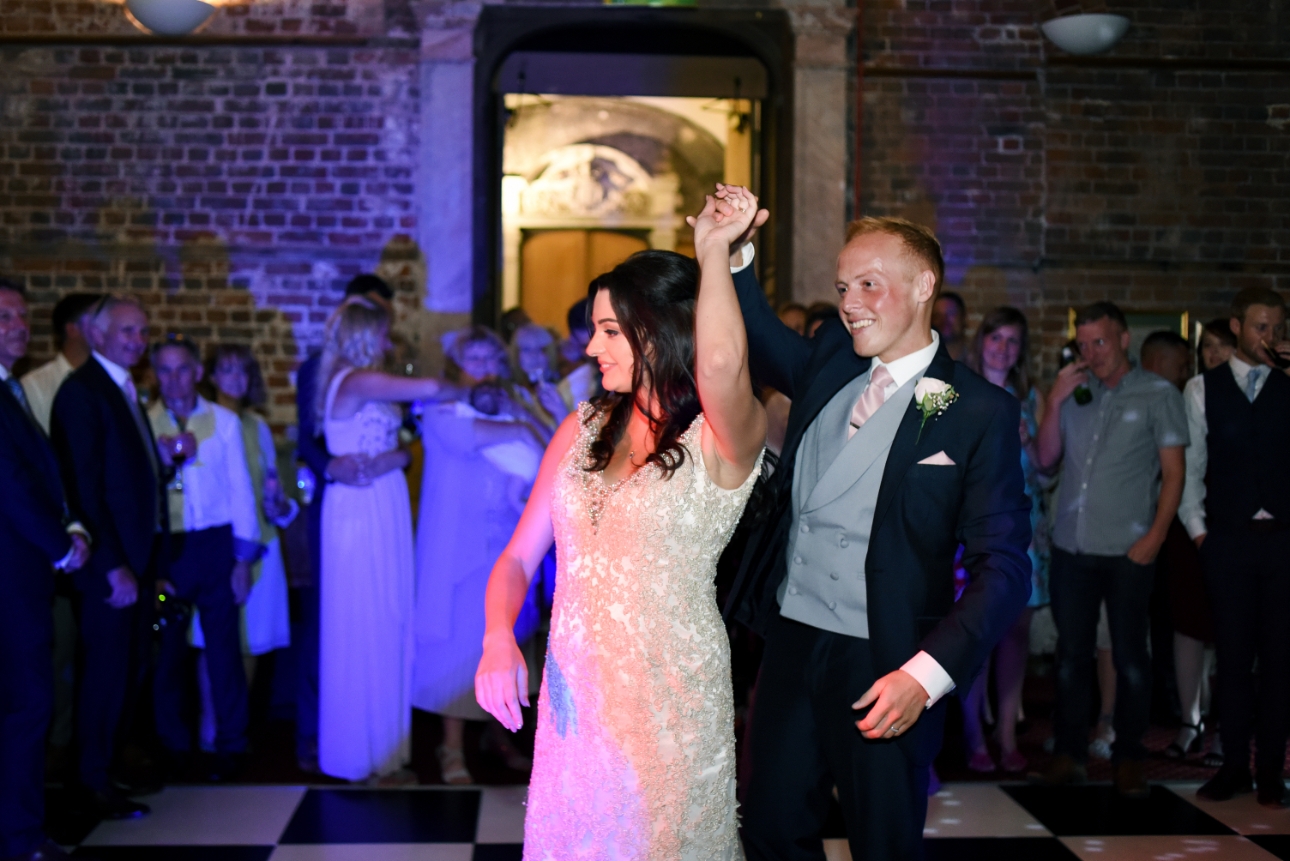 The five-piece Victoriana band was great at putting an original spin on songs and knew when to switch the music up to get everyone dancing.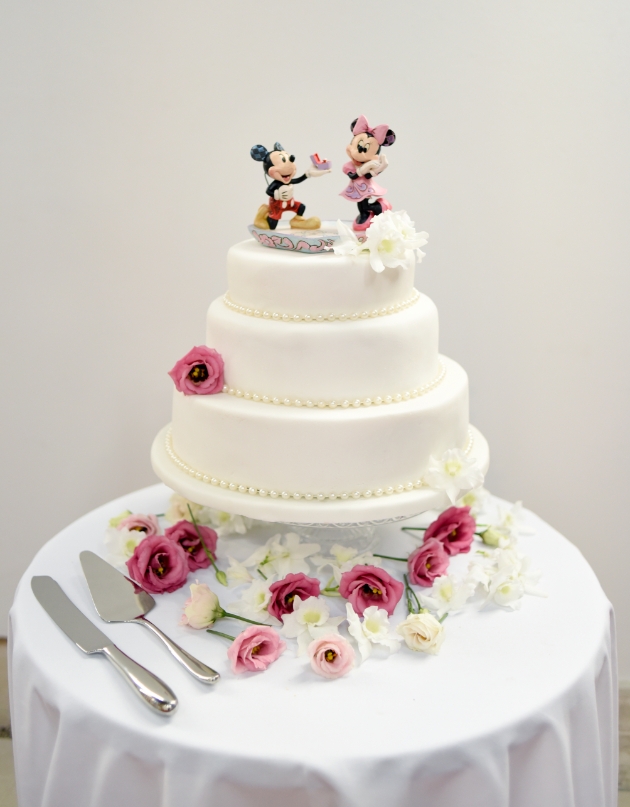 My mum made my wedding cake; three tiers of raspberry and white chocolate, lemon and fruitcake, decorated with pearls, rose petals and a Mickey and Minnie Mouse topper.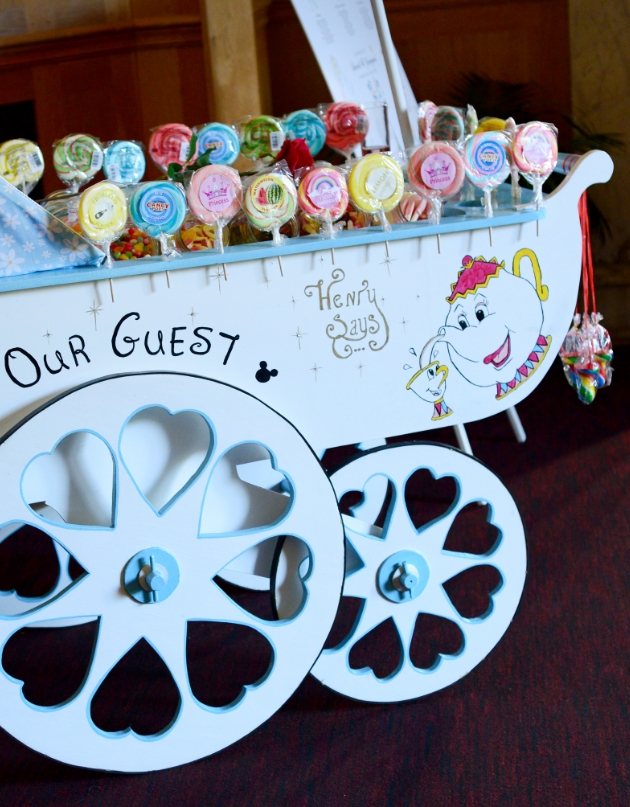 My dad surprised me with a Disney-themed sweet cart which he made himself from scratch. My sister Emily did all the hand-drawn Disney illustrations and personalisation, while my mum made the umbrella and cover to go on it.
Georgina and David's contact book