Emma and Matt enjoyed a bloomin' beautiful big day.
After getting to know each other as friends first, love blossomed for Emma and Matt Archer when he helped her out with a spot of DIY and her head was turned. "It all started when my dog ate the vinyl flooring at my flat and I asked Matt to help me replace it. As I handed him a pizza cutter to trim the edges, I started to realise I kind of liked him! He was absolutely immune to my flirting though, until we went for an evening out and we hit it off as we were walking home together," reveals Emma.

Matt popped the question on a visit to their favourite city Cardiff, taking Emma completely off guard. "I didn't have a clue what he was going to do, I actually thought he was teasing when he proposed," she recalls. They tied the knot at The Kings Arms, Christchurch on 27th July, 2018. Read on for Emma's account of their big day...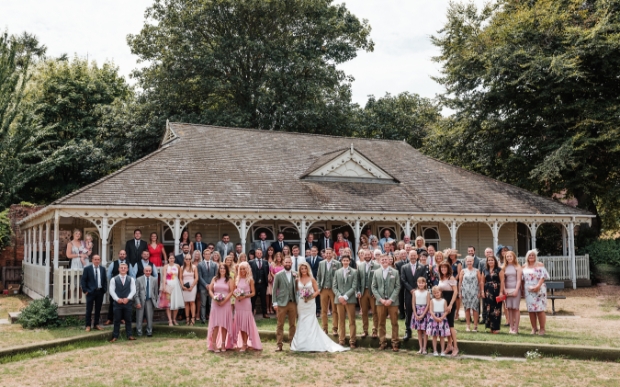 I used to drive past the venue on my way to work and absolutely loved the pavilion on the green.

We had pink roses lining the ceremony aisle and bouquets of different pink flowers.

My dress was only the second one I tried on and I loved it straight away.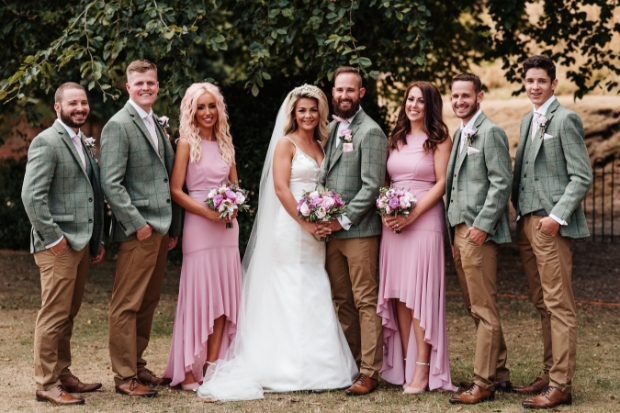 My bridesmaids looked lovely in pink flowing dresses.

My Sophia Webster butterfly shoes were a surprise present from Matt on the wedding morning.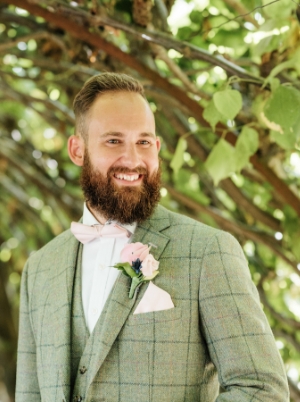 I had Matt's jacket made specially for him with his name inside and secretly swapped it for his rented one the day before. He didn't realise until the morning of the wedding.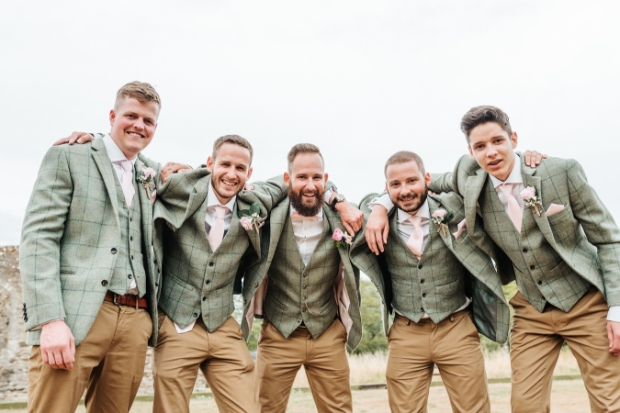 The groomsmen wore matching tweed jackets and waistcoats with chinos as I wanted a relaxed feel.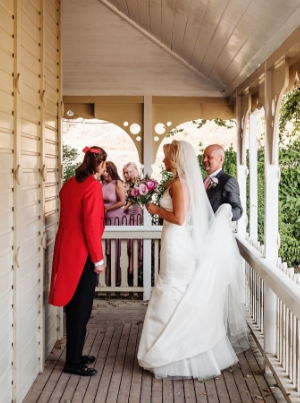 Alanna our toastmaster and Sam our wedding organiser just couldn't do enough for us, in fact all the Kings' staff were unbelievable.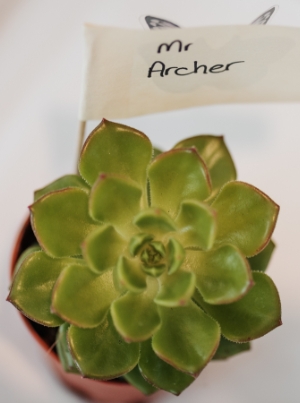 We had potted succulents as favours and card place names with fern and mini bottles of glitter attached.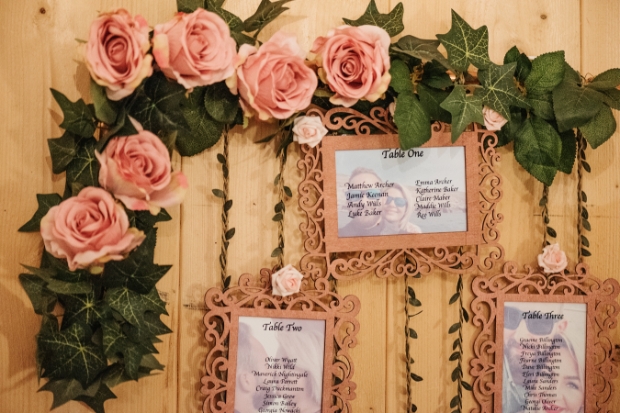 We made the table plan together using scaffold boards and copper pipe decorated with pink roses and hanging wooden frames.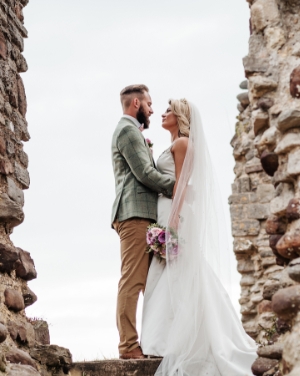 Having our photos done was one of the best parts of the day. Nathan had us laughing all day and took us to some perfect spots providing a welcome break from all the madness.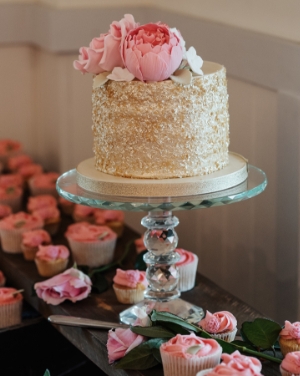 Our cake was salted caramel with pink rose cupcakes.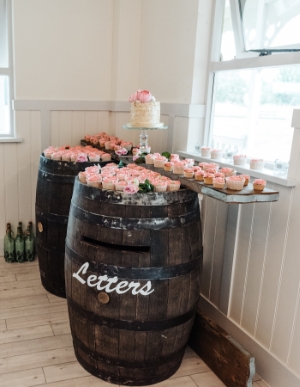 The whisky barrel cake stand doubled up as a postbox for our cards.

The centrepieces were simple clusters of gin bottles filled with pink roses.
Emma and Matt's contact book