Sarah Reeve discovers a romantic hotspot on the outskirts of this bustling city in the South of France...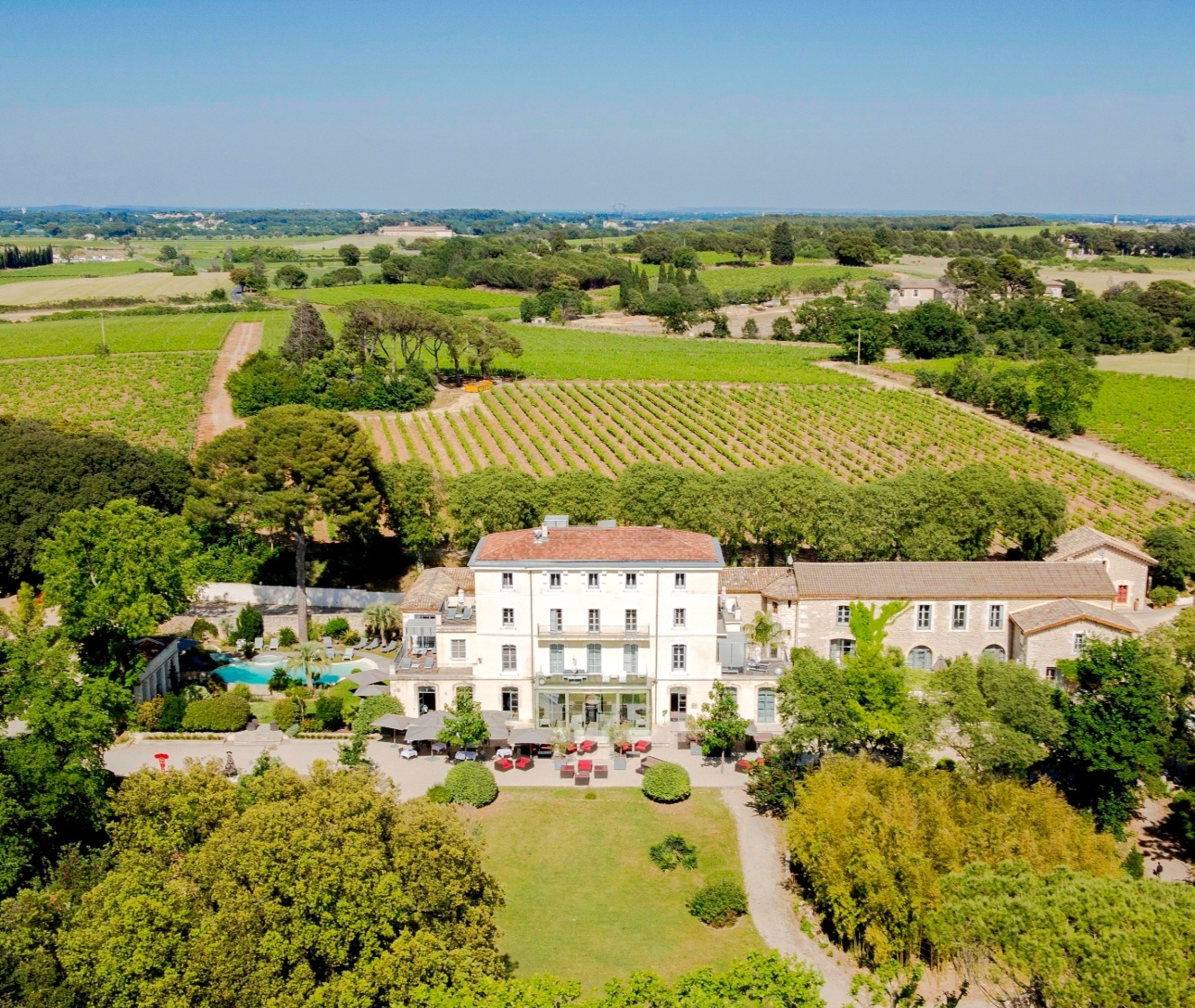 I'd heard of Montpellier, I knew it was in France, but little more than that. Just the name alone sounded romantic though, but then so do most things in French, after all it is the language of love. A quick online search later and I was already excited to discover what the city had to offer. A weekend break from the grey, chilly British weather in early March was exactly what the doctor ordered. Just a hassle-free, two-hour flight direct from Gatwick to Montpellier Airport, it's easy to get to and our base for the weekend, the luxurious Domaine de Verchant Hotel & Spa was only a 15-minute drive away. Nestled on the outskirts of the city, it's like an oasis of calm, disconnected from the hurly burly of everyday life. Set on its own wine estate, (cheers to that, I say!) from the moment we arrived, the feel good factor kicked in. Time to switch off, sit back and be prepared to be pampered. Right on cue, the sun came out bathing the whole place in a welcoming glow.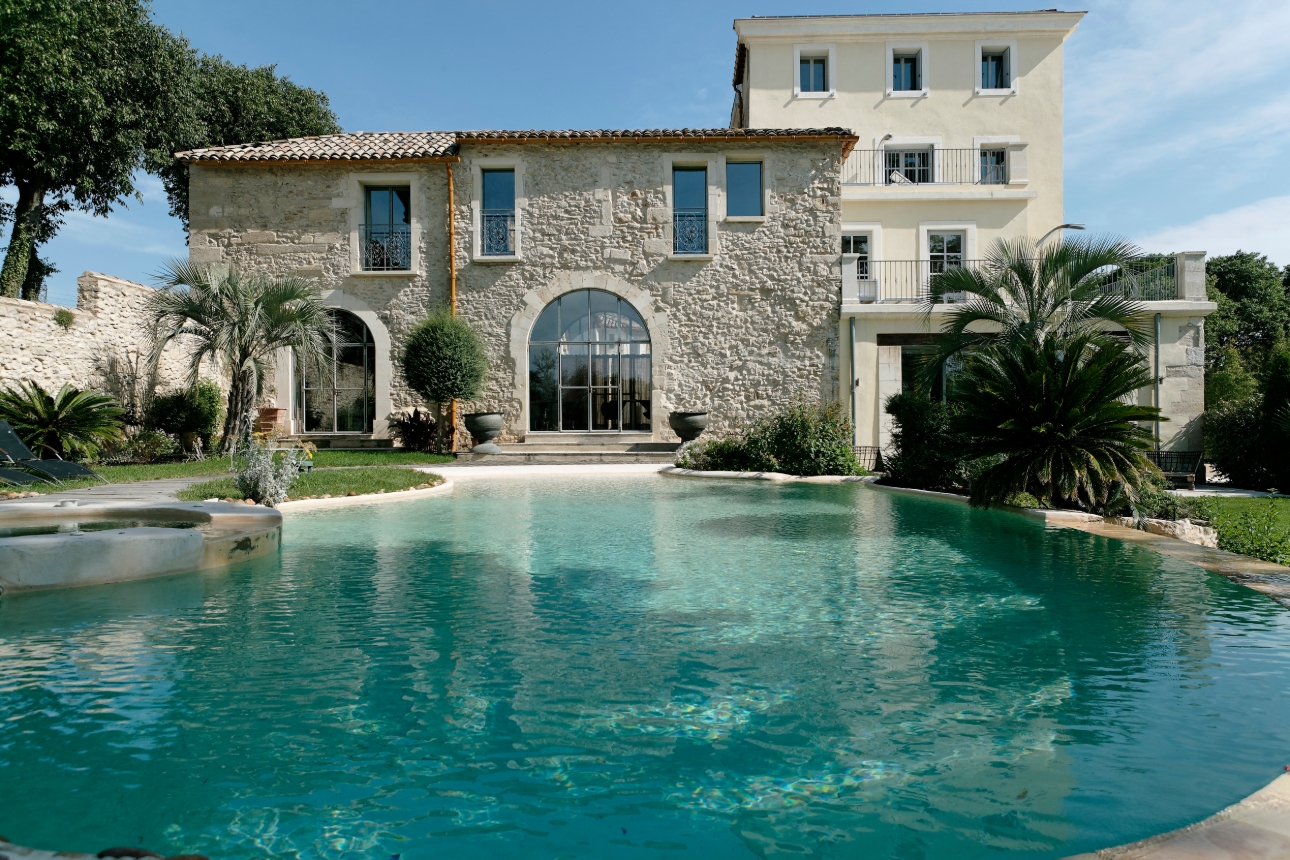 A former family estate, beautifully and sympathetically restored, it oozes character and charm; respectful of its history but with a cool contemporary edge and all modern comforts. It's a deliberately intimate bolthole with 26 rooms, suites and luxurious apartments all individually designed and beautifully furnished, some pool-facing, others with views of the vines. No expense is spared when it comes to making guests feel at home, with super-comfy beds, all modcons and wow-factor bathrooms, so inviting I could have whiled away many a happy hour without even leaving my room! Life seems to move at a slower pace here, it's hard to believe the busy metropolis is only on the doorstep.
Perfect for a magical mini-moon, you can enjoy the best of all worlds, cosmopolitan city life, shopping, history and culture as well as peace and tranquility, fabulous food, fine wines andl uxury living. What's more, the seaside is only 20 minutes away from Montpellier, so you can take a trip to the beach too – what's not to love?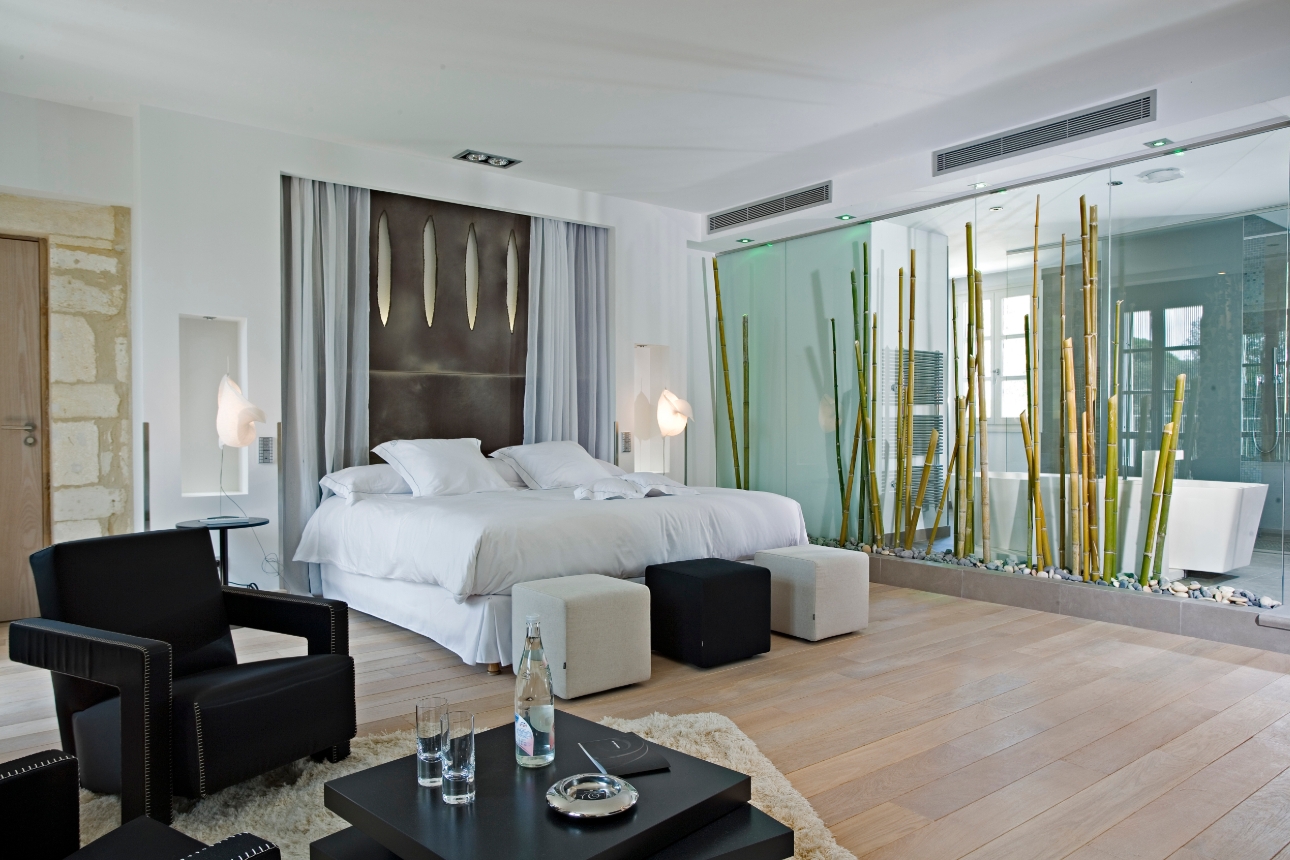 We received a warm welcome with a restorative aperitif on arrival and wine tasting before dinner at the hotel's gourmet restaurant. We had the chef's own specially curated menu; a tantalising voyage of discovery, with each course a beautifully presented taste sensation. The service was impeccable, so much so, you're hardly even aware of it, unhurried you can take your time, savour the creative cuisine and retire to the terrace for coffee and a nightcap before bed.

With a free morning the next day to explore the hotel's facilities, first stop was the glistening outdoor pool, picture-perfect, with pristine loungers, bar and contemporary La Plage restaurant set among the vines. I snatched a few moments to relax in the sun and soak up the atmosphere before heading off for my appointment at the sleek sophisticated spa. A temple of wellness and relaxation, I enjoyed a signature Biologique Recherche facial. I'd been lusting after these luxury French skincare products for a while, so it was a wonderfully indulgent treat andI left with my skin feeling totally revived and glowing. Complete with an indoor swimming pool, three saunas, a hammam steam room, chill-out area and more, you can linger here and emerge feeling thoroughly relaxed and restored. With a spring in my step, I mademy way to La Plage for lunch to contemplate working it off afterwards in the fully-equipped, state-of-the-art gym, browsing the Medieval streets of Montpellier or having a snooze bythe pool – decisions, decisions!!
Book it: www.domainedeverchant.com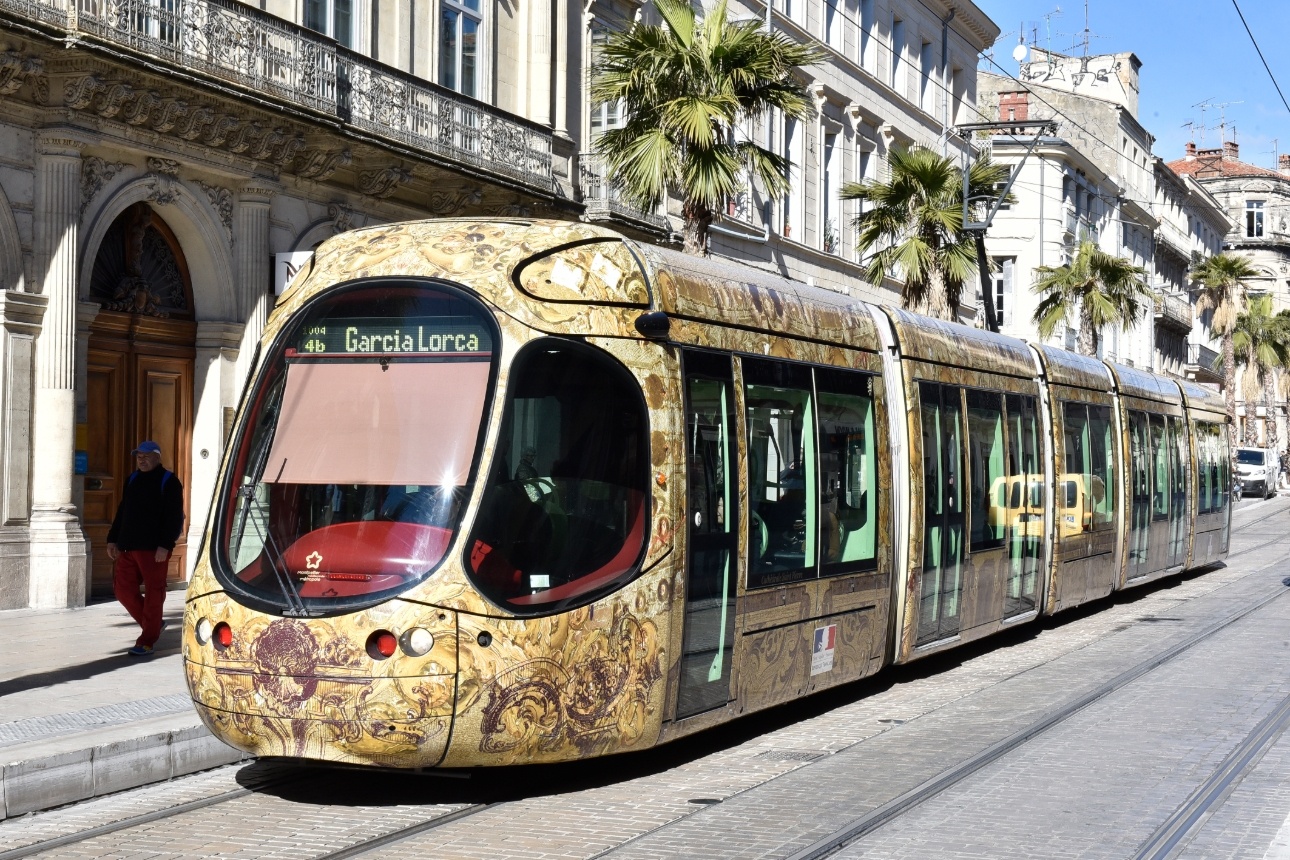 Credit: Frederic DamerdjiMY HIGHLIGHTS
Being chauffeured in a sleek shiny black Tesla electric car with Batmobile-style wing doors was a first for me. As we pulled up in the centre of Montpellier we felt like celebrities stepping out!
Sampling some of Verchant's own delicious wines under the expert eye of their head sommelier – don't forget to bag a bottle for a Montpellier flashback moment at home!
Exploring the amazing city; described as a mosaic of atmospheres, it has a unique charm, combining history with a bustling contemporary vibe. We had a guided tour of some of the major cultural and historical landmarks; a tempting teaser which made a return visit a must! The Montpellier tourism office is a mine of helpful information and you can book a tour guide to give you an expert view – well worth it to get a meaningful insight into the city, past and present.
Dinner at Le Bivouak Café in the Marché du Lez, Montpellier, rustic and welcoming, the Bivouak burgers were amazing and the atmosphere was buzzing. Part of a thriving culinary hub of bistros, bars, food trucks and gourmet delights, it's a magnet for locals and visitors alike. There's a petanque court too if you fancy trying your hand at this popular rench pastime. Visit www.facebook.com/bivouakcafe
Climbing the steep steps to the top of the Arc de Triomphe with our tour guide for 360-degree views of the city – breathtaking in more ways than one!