New hotels expected to open in 2023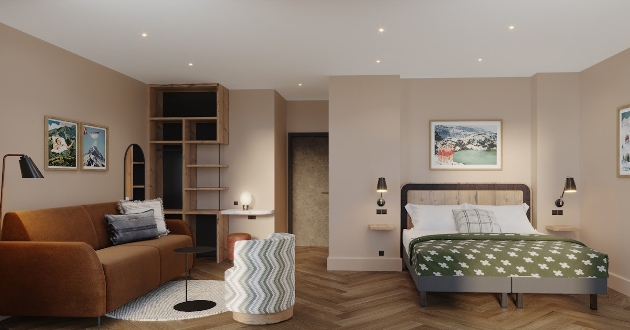 Faern, Switzerland - Expected to open December 2022
Faern, a collection of alpine resorts in Switzerland are set to open two new properties; Faern Arosa Altein and Faern Crans-Montana Valaisia. Every guest will have the chance to explore both of the properties' various spellbinding elements including a variety of wellness concepts, destination food and beverage outlets and ski-in-ski-out access to the unbeatable Swiss slopes.

The brand name Faern has evolved from the German 'Feiern', meaning "to celebrate". Holistic health and wellbeing and enjoyment are pivotal to the brand's ethos where people come together to celebrate alpine living in a home away from home.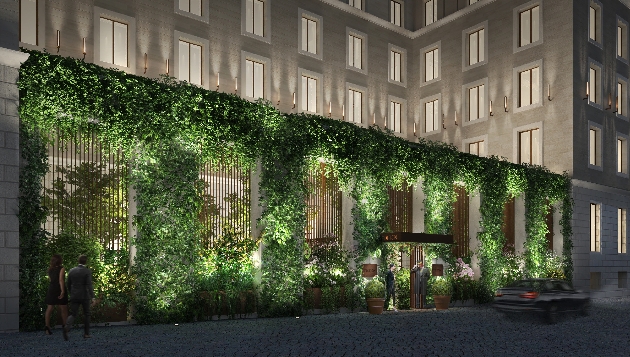 The Rome EDITION, Italy - Expected to open early 2023
Expected to open in early 2023, EDITION Hotels' first Italian property will feature 93 guest rooms and suites, including two Penthouses each with a private terrace. The Rome EDITION will offer food and beverage outlets, including a signature restaurant with outdoor dining space that will make locals and visitors fall in love with its cuisine and all that comes with it.

In addition to customizable indoor and outdoor event spaces, the hotel will also be home to a rooftop swimming pool, a spacious hi-tech gym, and two treatment rooms, including a couple-massage experience.

With its central location a few steps from Via Veneto and Bernini's Tritone Fountain in Piazza Barberini, The Rome EDITION is within a short walk of all the best that the city has to offer, such as the Spanish Steps, Trevi Fountain, the Borghese Gardens and Gallery, and many other wonders that make Rome a must-see destination.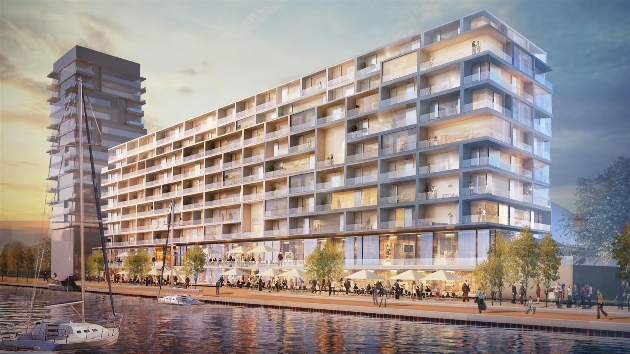 Credit: Trockland | Eller + Eller ArchitektenLocke at East Side Gallery – Friedrichshain, Berlin – Expected to open in May 2023
With breathtaking views overlooking the River Spree and city skyline, Locke at East Side Gallery is situated amongst Berlin's trendiest inner-city districts Friedrichshain, Kreuzberg and Mitte.

The new opening will comprise 176 sleek studio apartments, which come equipped with kitchenettes and living areas, and most also have access to a private balcony with either river or skyline views. Locke at East Side Gallery will also feature a complimentary co-working area for guests and locals to enjoy; a third-wave coffee shop; a flexible meeting and events space that includes a rooftop terrace; and a 24-hour gym on the eighth floor, with floor-to-ceiling windows and views overlooking Berlin's Mediaspree. Locke at East Side Gallery will also house an audiophile bar and restaurant, which will introduce new immersive ways of experiencing music in the German capital.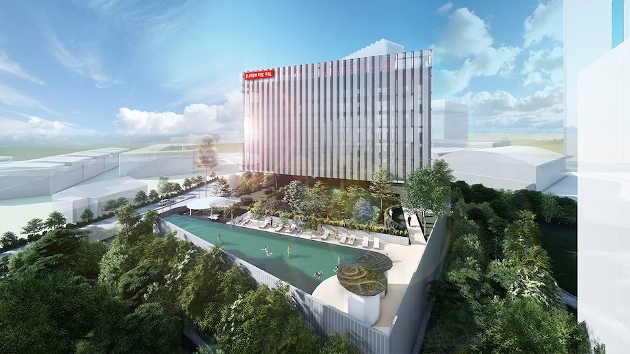 The Standard, Singapore – Expected to open in 2023
The Standard continues its expansion into key markets in Asia with The Standard, Singapore. The Standard, Singapore, slated to open in 2023, represents the latest destination for the brand in Southeast Asia, following The Standard, Hua Hin's opening in 2021 and The Standard, Bangkok Mahanakhon's opening in 2022.

The Standard, Singapore will be the city's new social hub featuring 143 rooms. With its prime location on Orange Grove Road, The Standard, Singapore is one of the few ground-up hotels to be built in proximity to Orchard Road, Singapore's premier shopping destination. The district boasts a myriad of international and local brands across retail, dining and entertainment establishments, and is well patronised by both tourists and locals. The hotel is also a short walk from the celebrated UNESCO Singapore Botanical Gardens through the picturesque Nassim neighbourhood.

The hotel will feature The Standard's signature restaurant and nightlife vibrancy, arts and cultural programming along with an infinity pool and pool bar set within a lush botanical courtyard.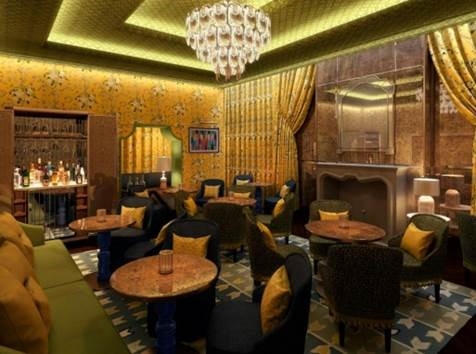 BROADWICK SOHO, London – Expected to open in 2023
Broadwick Soho is a 57-room hotel, home to a Sicilian-inspired restaurant and terrace, rooftop lounge, intimate dining room and speakeasy bar. Designed by Martin Brudnizki, the refreshing property will offer impeccable personalised service in opulent yet cosy surroundings, inspired by the spirit of Soho.

Conceived by a group of friends, who dreamed of creating a hideaway in London's most loved neighbourhood, the hotel will offer sanctuary and a place for fun where all are welcome. The residential-style guest rooms, including one penthouse and nine suites, are all individually designed, with many rooms offering private balconies and all featuring the finest appointments and amenities.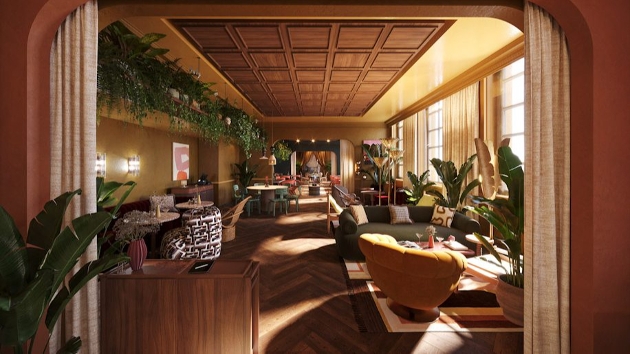 Kensington Locke, London – Expected to open in June 2023
Lifestyle aparthotel brand is welcoming the sixth Locke in London next Summer, with the brand expanding to the city's exclusive Kenington and Chelsea district. Due to open in June 2023, the aparthotel will comprise of 121 apartments, ranging from studios to one and two-bed open-plan living spaces. The lobby and common areas will be complemented by a bar, restaurant, co-working space, meeting areas, and private gardens.

Prominently situated on the historic Cromwell Road, the hotel is in a neighbourhood rich with cultural diversions and is within walking distance of some of London's most famous museums, including the Design Museum, the Victoria & Albert, and the Natural History Museum.

Drawing inspiration from the iconic Art Deco style of Derry & Tom's Department store and the golden age of Kensington, the design channels a glamorous mid-century aesthetic.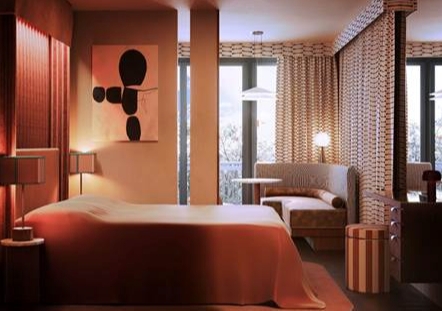 Locke al Platz, Zurich – Expected to open in summer 2023
Locke al Platz is set to open Zurich in summer 2023, marking pioneering lifestyle aparthotel brand Locke's first entry into Switzerland. Situated in the Enge neighborhood of the city, the aparthotel will comprise 80 rooms, in a mix of studio and one-bed suites, alongside amenities including a restaurant, bar and coffee shop.

Reflecting Locke's locally focused ethos, progressive interior studio Sella Concept is tasked with reflecting the cultural identity of Zurich through a distinctive and sophisticated aesthetic for the rooms and common areas.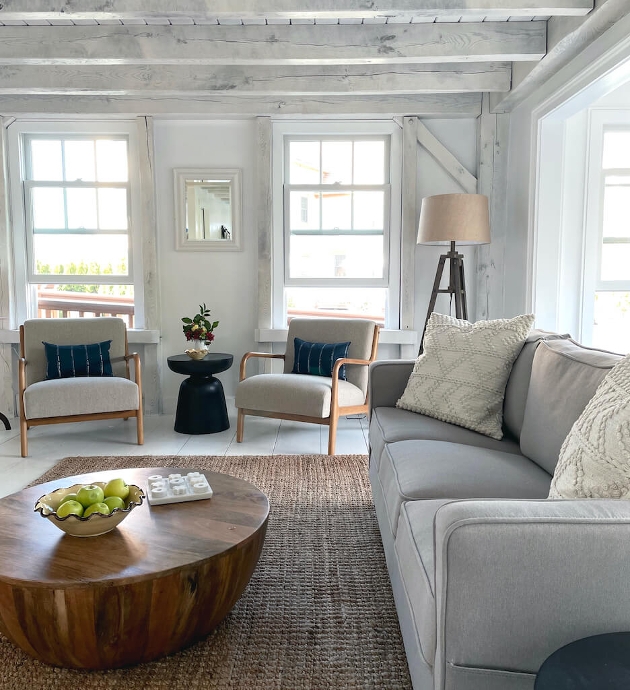 Salt House Nantucket (US) – Expected to open in summer 2023
Salt Hotels, a homegrown collection of artfully designed boutique hotels with properties in Cape Cod, Miami, New Jersey Shore, the Hudson Valley, and beyond, will debut its latest addition, Salt House Nantucket.

Featuring 18 rooms, the historic-inspired hotel is situated in the heart of verdant Brant Point, minutes from downtown and steps from the beach. The fully-renovated property is reminiscent of a classic bed and breakfast, with daily complimentary breakfast included, and guests will find the same exclusive amenities, intuitive service, and impeccable design inspired by local sentiments as they have come to expect from Salt Hotels.

Salt House Nantucket features ample gathering spaces including an expansive lawn complete with lawn games, firepits, surrounded by Adirondack chairs, complimentary bikes available for exploring the island, and plenty of quiet corners to enjoy an inventive cocktail or tuck into a good book. The public areas feature the breakfast room and lounge, which spills out onto a dining deck and outdoor bar and lounge area.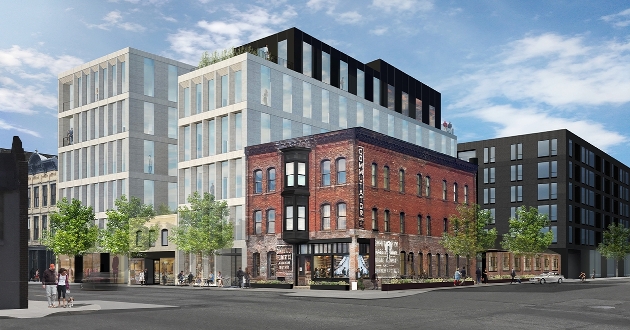 The West Hotel, Minneapolis (US) – Expected to open late 2023
The West Hotel in Minneapolis will open late next year. A first-of-its-kind development for the burgeoning city, the hotel will transport Salt Hotels' signature hospitality and thoughtful curation of guest experiences to the Twin Cities.

"The West" as it is already being referred to, is a collaboration between some of the hospitality industry's top and most creative talent, both local and worldwide.

Located steps from the Mississippi riverfront in Minneapolis' North Loop – the highly coveted culinary, design, and boutique hub for Minneapolis – the 123-room property encompasses a modern structure thoughtfully integrating four historic buildings, resulting in an unmatched design destination for both locals and visitors.