Travel-inspired wedding gifts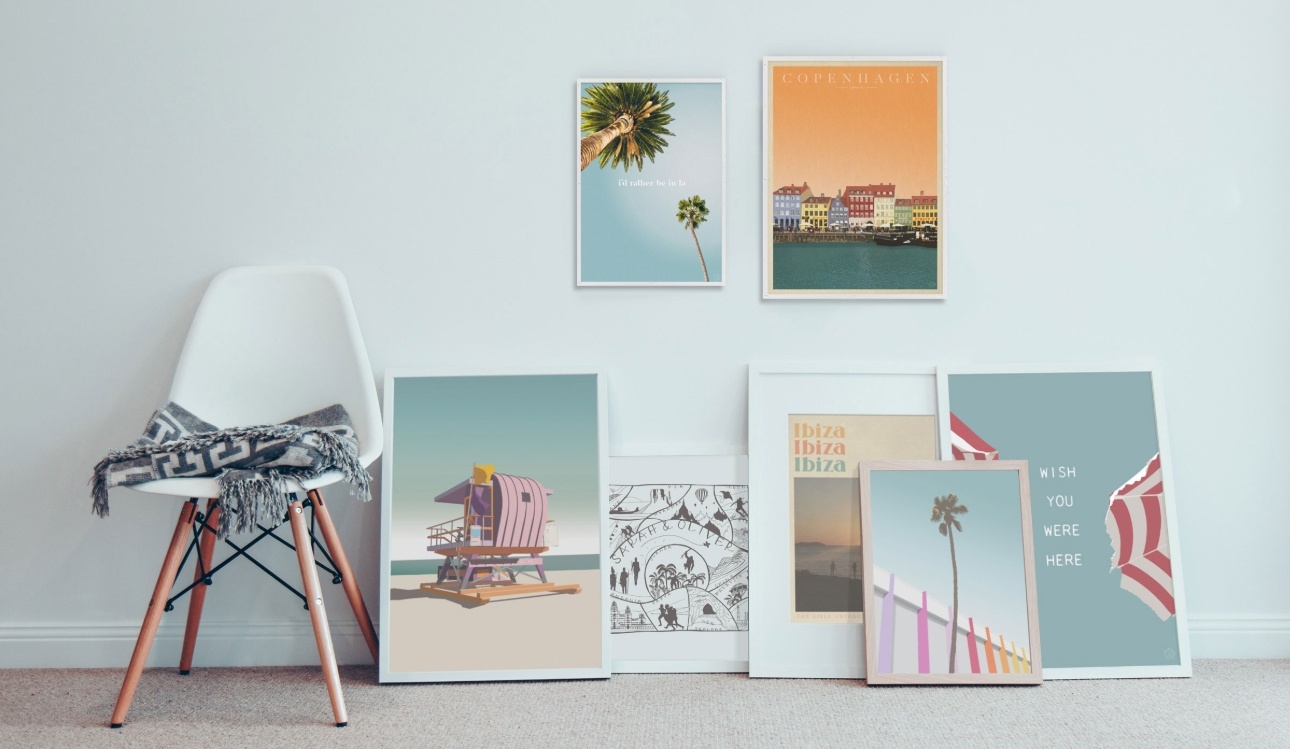 This past year has placed extra significance on those precious holiday memories, and if you're dreaming of far away lands and distant shores then these travel-inspired prints will be a welcome delight. Perfect to add to your big-day gift list, and to adorn your home as newlyweds, Places & Spaces Art Co. has a wide range of original and personalised art prints - why not gift to your loved one with the sentiment of looking forward to your honeymoon when we can travel again?
The husband and wife team behind Places & Spaces Art Co. were inspired to create art prints for customers to be able to create unique pieces based on their personal travel memories; from hand-drawn illustrations to vintage-style location posters, to modern typographic styles, there's a wide range of original prints whatever your creative style.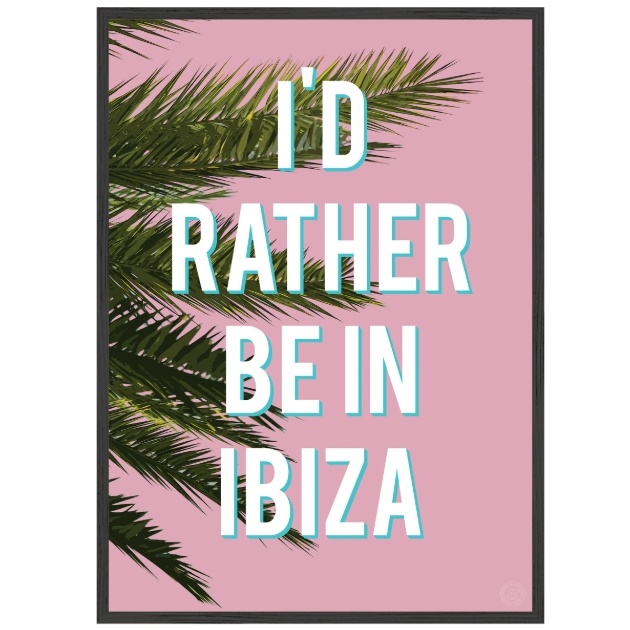 Featured in the Typography Collection, the Palm Trees on Pink Travel Print pays pays homage to tropical holiday destinations. With a bold, graphic style this vibrant, retro artwork makes an eye-catching addition to any gallery wall.Personalise with your happy place by completing the "I'd rather be in..." quote with your chosen destination. Priced: £20, visit placesandspacesartco.com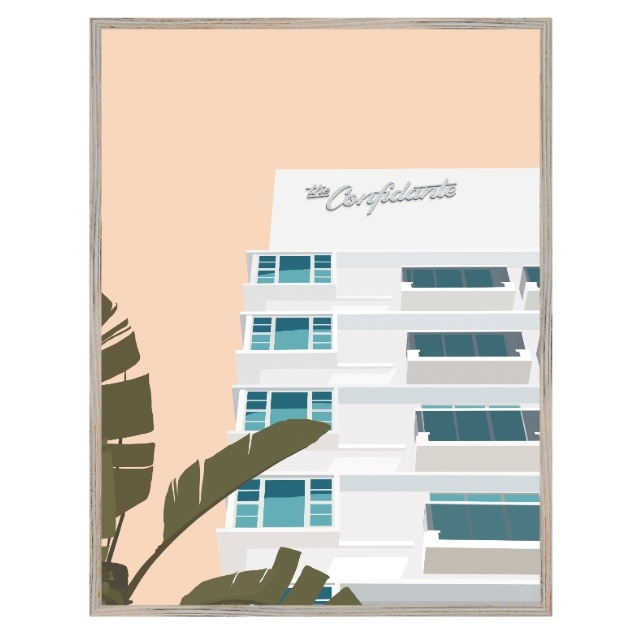 The Confidante Hotel is typical of the luxury hotel scene of Miami Beach and features in the Travel Prints Collection which is designed by Places & Spaces Art Co. owners and is inspired by their worldwide travels. The collection boasts clean lines, summer stripes and a fresh colour palette featuring aqua blues, pastel pinks and orange hues. Designed to bring some sunshine to your walls and evoke that tropical summer holiday feeling. Priced: £30, visit placesandspacesartco.com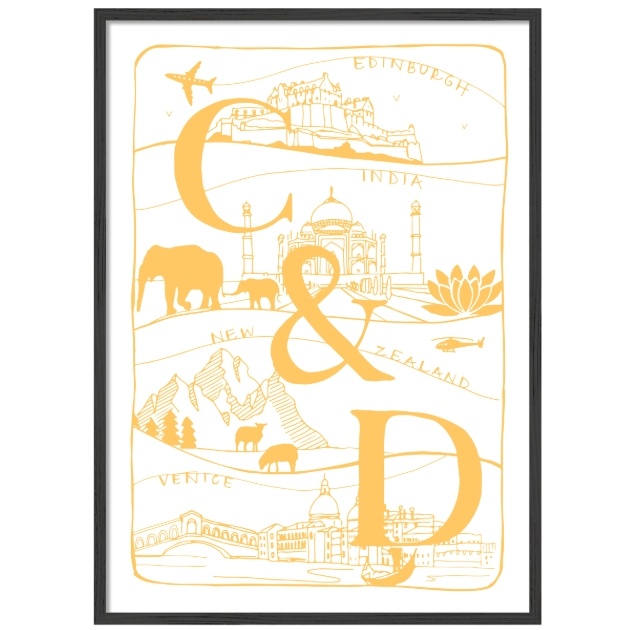 Personalised Couples Initials Travel Print is a totally unique, personalised illustration including a couple's initials and favourite travel memories. A truly original and thoughtful gift, ideal for anniversaries, wedding gifts, birthdays, Valentine's Day and Christmas. Priced: £50, visit placesandspacesartco.com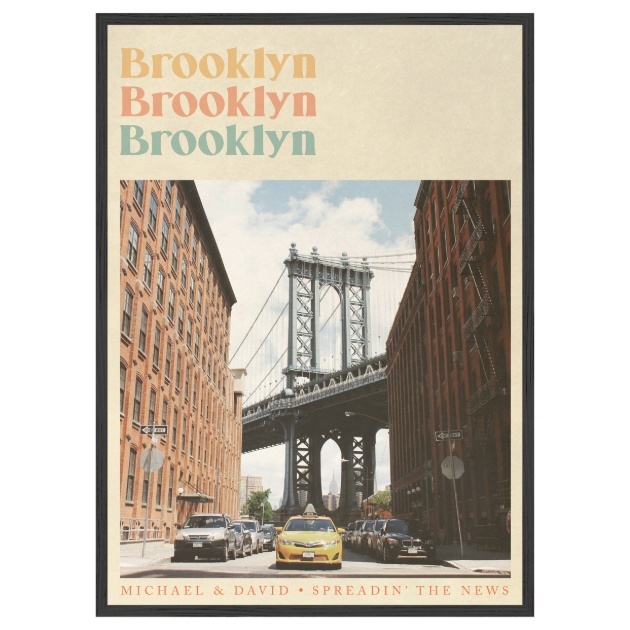 Personalised Retro Holiday Print where your favourite holiday photos are recreated as a retro-style art print. Inspired by vintage travel guidebooks and magazines, your photo is used to create a unique print showcasing those precious travel memories. Priced: £35, visit placesandspacesartco.com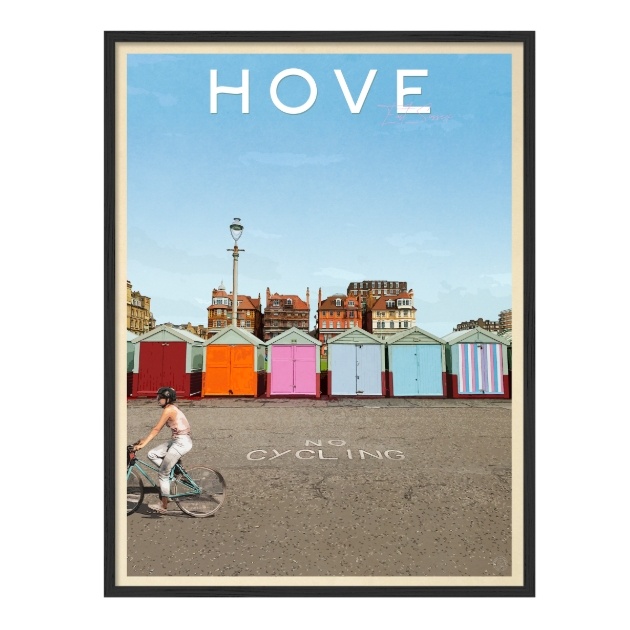 "Hove... Actually" Vintage Style Travel print pays homage to Brighton's charming seaside neighbour. Colourful beach huts, Regency buildings and sea air feature in this poster. Designed by Places & Spaces Art Co, this artwork is from their personal travel themed prints. Priced: £30, visit placesandspacesartco.com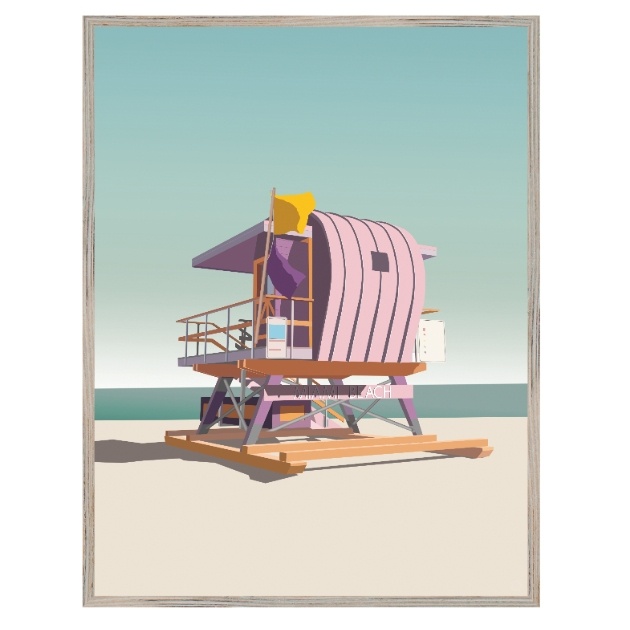 Miami Beach Lifeguard Hut print features in the new Contemporary Style travel prints collection. Inspired by the owners' recent visit to Miami, it's designed to bring some sunshine to your walls and evoke that tropical summer holiday feeling. Priced: £30, vist placesandspacesartco.com