Entertaining little ones with The Chiswick Gift Co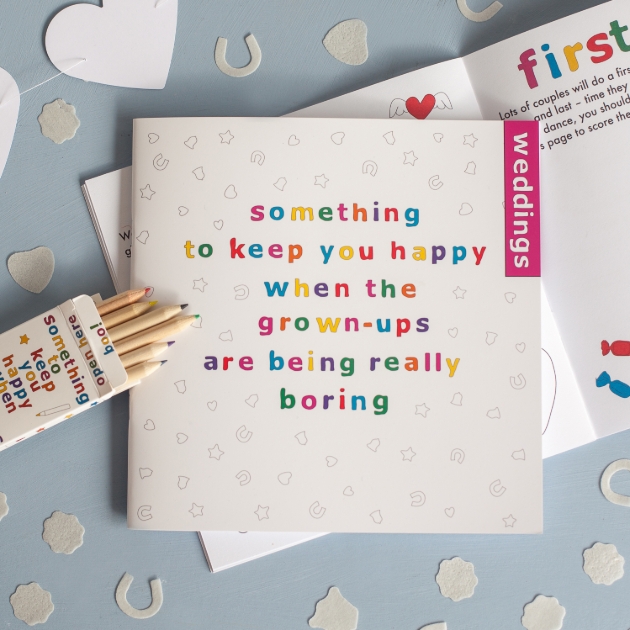 Worried about idle hands causing havoc on your big day? The Chiswick Gift Company has a whole host of new products designed with little ones in mind, to keep them entertained during the 'boring' parts of the day such as the 'speeches' and 'photographs' - why listen to the adults when you can be having fun right?

If having three babies in a single year doesn't an expert on child wrangling make, we're not sure what does. Sarah Watts, the founder of the Chiswick Gift Company has been writing and designing award-winning gifts for little ones ever since her little ones were, well, little. She was also brought up by a primary school teacher who could make a game up by using just a piece of fluff. So producing a range of memory books and activity packs for children was pretty much Sarah's destiny.

Children aged 5-12 will love listening in on conversations to play 'word bingo,' can watch the couple's first dance and score it on a scale of 1-10 and recording events in the memory books including 'this is my day as a flowergirl/pageboy/bridesmaid'.

Activity book: £7
Activity tin: £15

Check out chiswickgiftco.co.uk

Pssst! There's stuff for the adults too such as planning doodle pads and the company's bestselling Anniversary Book!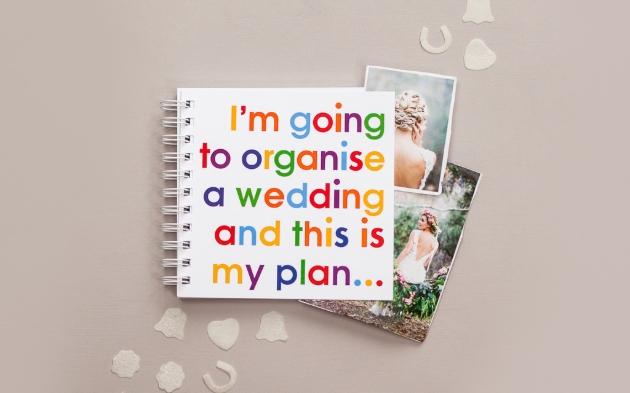 More about The Chiswick Gift Co...
Nestled in the heart of Chiswick, London lies a little design studio that is bursting with creative gift ideas for everyone, all year round. Whether it's unique gifts for her, cool gifts for him, fun gifts for kids, quirky gifts for them, or inspirational gifts for everyone. Founder Sarah Watts started the gift company called Two Little Boys Ltd in 2002 and was dedicated to creating activity books and games to keep children occupied based on her own experiences. Having had three babies in a single year (a daughter, quickly followed by twins boys), Sarah realised that there was an enormous gap in the market for intelligent, well designed and, often quite silly, products for children. And, so Two Little Boys was born. Over the years Sarah's babies have grown and so has Two Little Boys Ltd and it now offers gift ideas for friends and family of all ages under a new name...The Chiswick Gift Company. Discover fun notebooks, porcelain mugs and stationery with fun, quirky and sometimes sweary slogans on, enamel pins and iron-on patches all featuring inspirational and motivational quotes, not forgetting a wide range of children's activity packs, memory books and much, much more.