Katie and Ed met at work but nothing happened between them until sometime later, even though they worked on the same floor. "Ed runs the IT department and I'm a nurse and even though Ed claims he hadn't noticed me until about a year after I started there, I was instantly attracted to him," says Katie. "It helps that he's the tall, dark, handsome type and is always smiling, which lights up his whole face. Ed was won over by my big eyes and magnetic personality apparently," she laughs.
Ed proposed while they were on holiday at the Les Arcs ski resort in France. "I was miserable because I couldn't ski as I was pregnant with our daughter so I ended up being the chalet maid! I was thinking about getting a flight home until Ed asked me to stay," recalls Katie. Instead of skiing, Ed arranged for them to go up the Aiguille Rouge Mountain. "The weather was beautiful and clear but it was -16C. We took in the view and just as we were about to get the cable car back down Ed pulled a ring box out of his pocket. He said he couldn't get down on one knee as he had two pairs of trousers on and he didn't want them to split. It was a lovely surprise and needless to say I didn't mind playing chalet maid for a few more days staring at my new bling! The timing was significant as we were 13 weeks pregnant with our first baby and it was important to me that we all shared the same name."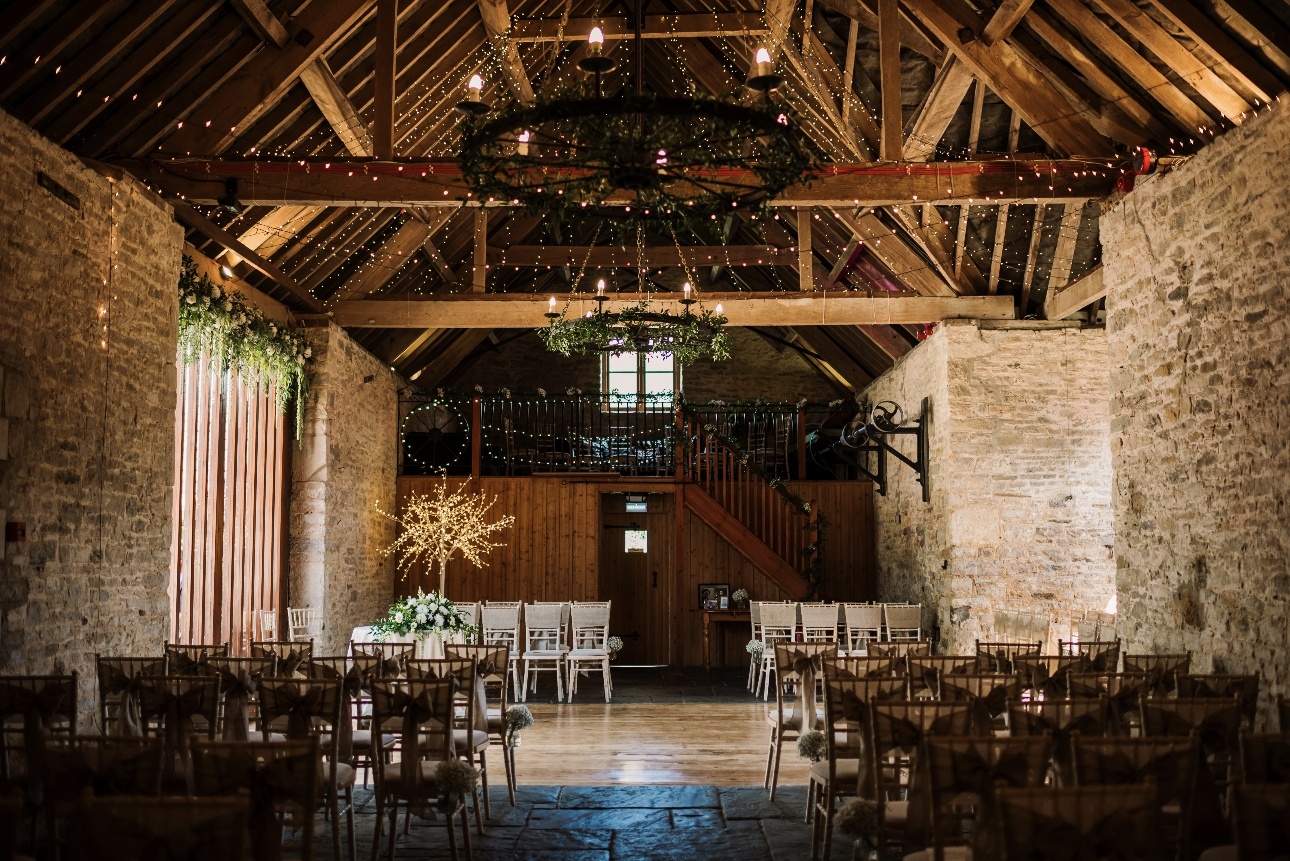 They set the wedding date for 14th September, 2019 and Kingston Country Courtyard was the first and only venue they visited. It was love at first sight as the wedding barn, countryside setting and accommodation ticked all their boxes. "It's surrounded by beautiful scenery, including a wonderful view of Corfe Castle," explains Katie. "We wanted a venue which could accommodate us and a large number of our friends and family the night before and after the wedding. Kingston Country Courtyard has lots of rooms perfect for this and the barn provided a very special setting for our ceremony and reception."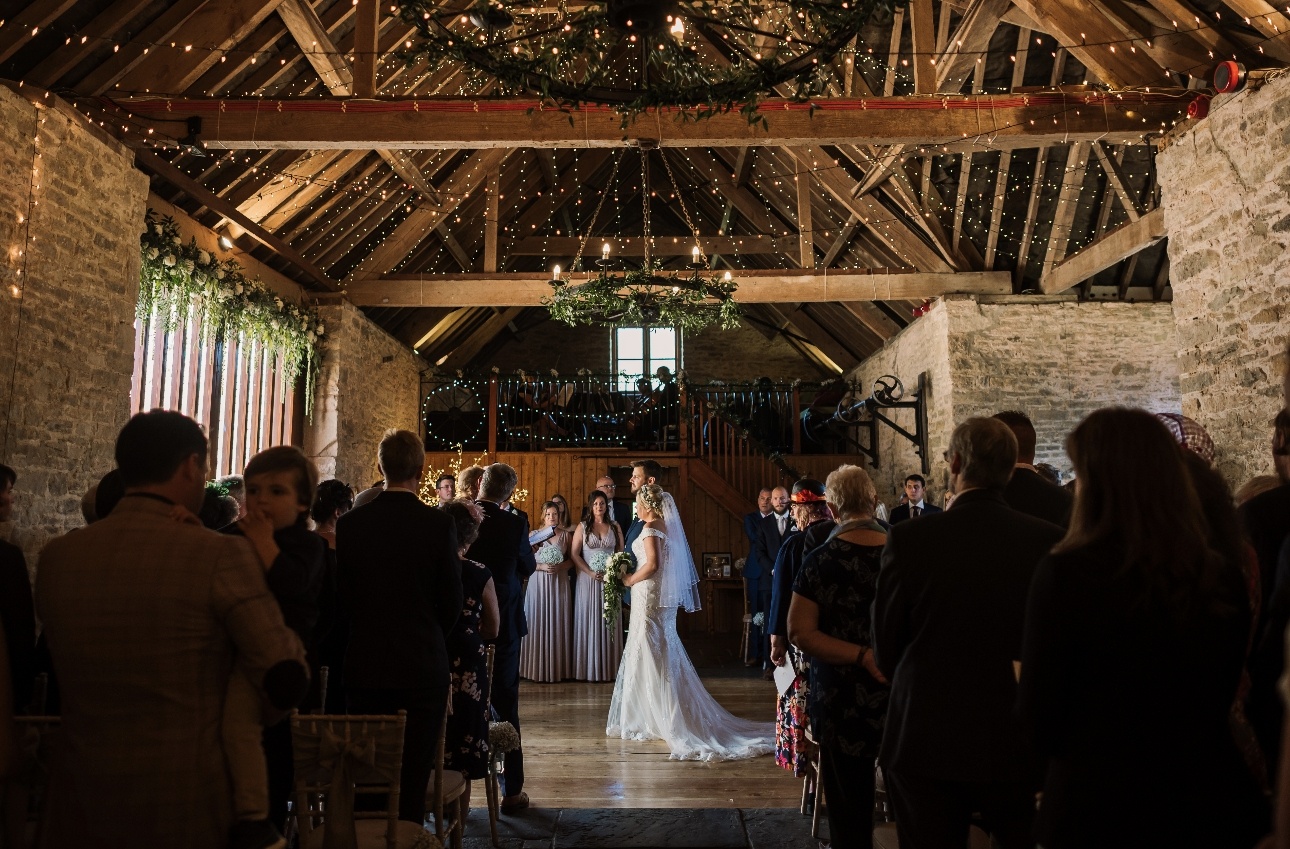 Katie wore a beautiful Stella York off-the-shoulder fishtail gown. "I'd never considered having this type of dress as I felt it would be too clingy but I was really surprised when I tried it on as it really suited my figure. It had a beautiful lace overlay so I kept my accessories very simple with a gypsophila flower crown, pearl earrings, a tiffany bean necklace and my mum's veil, which was very special. I did have to have the dress adjusted slightly as we found out I was pregnant with our second baby 14 weeks before the big day!" reveals Katie.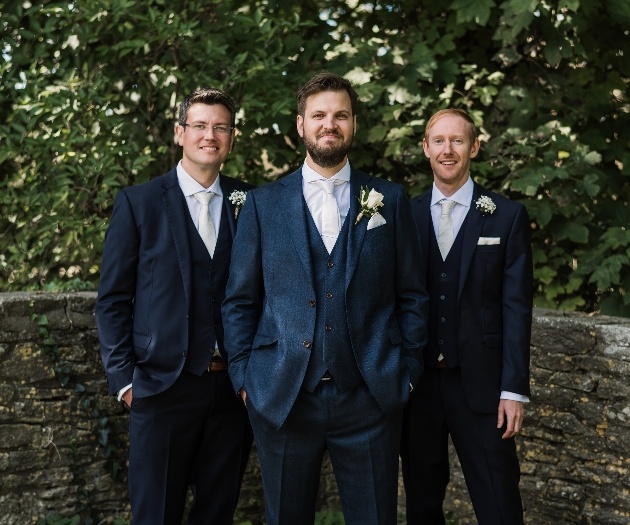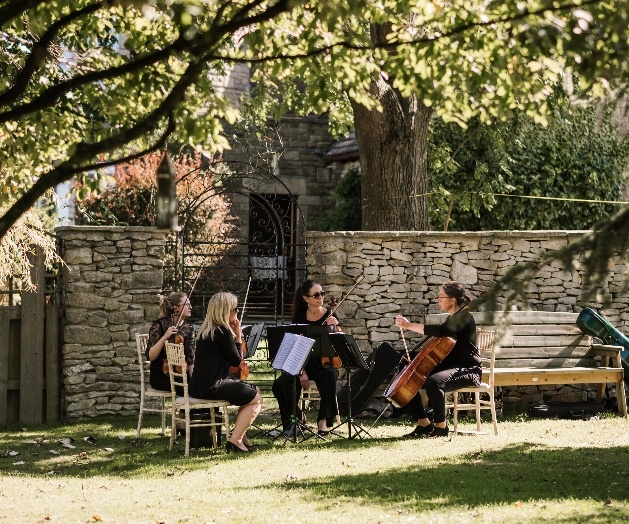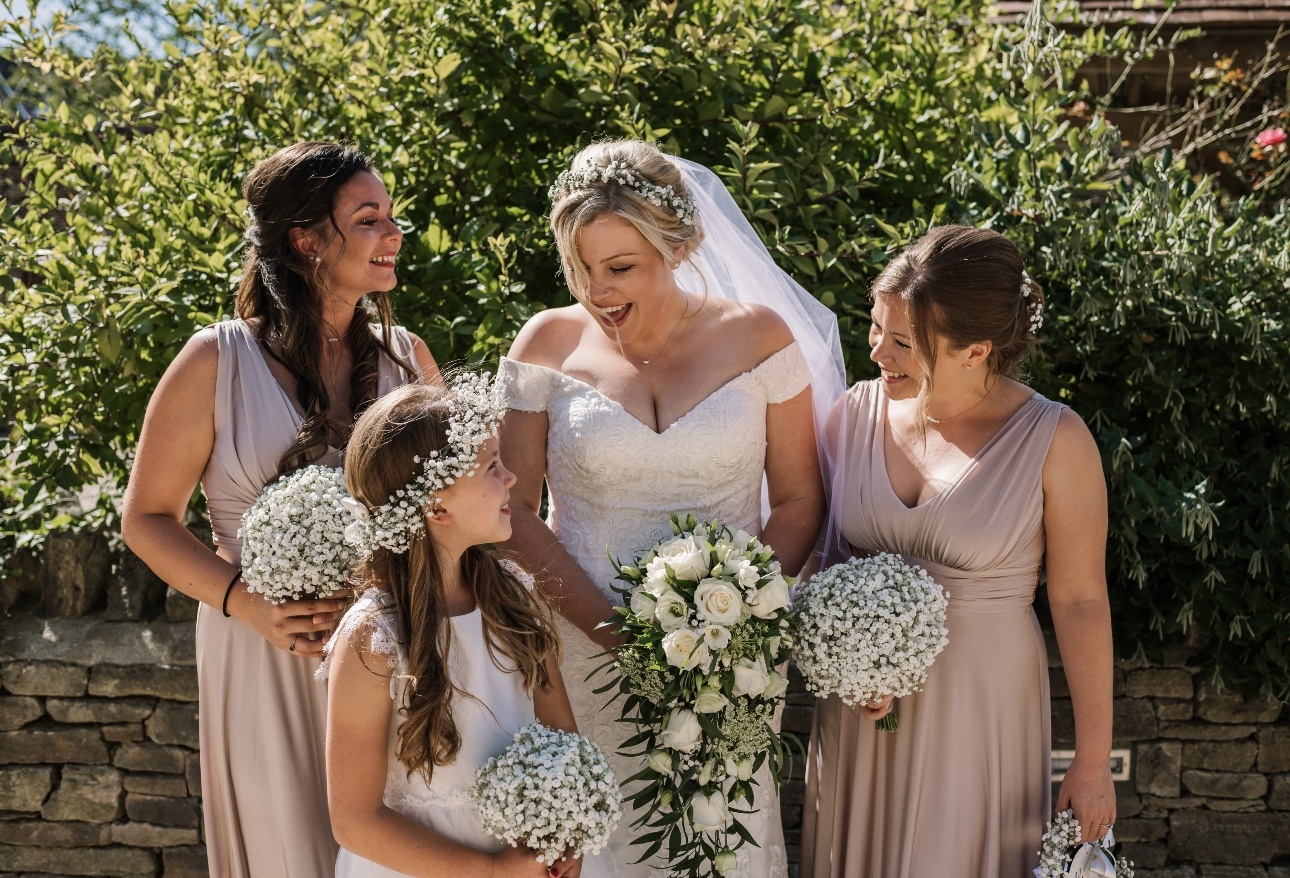 A string quartet played during the ceremony and afterwards while everyone enjoyed drinks in the grounds before heading inside the barn for the reception. The seating plan was themed around their shared love of Queen the band. They used different vinyl record covers of their hits for the table centrepieces with mini versions on the actual table plan to help guests find their place.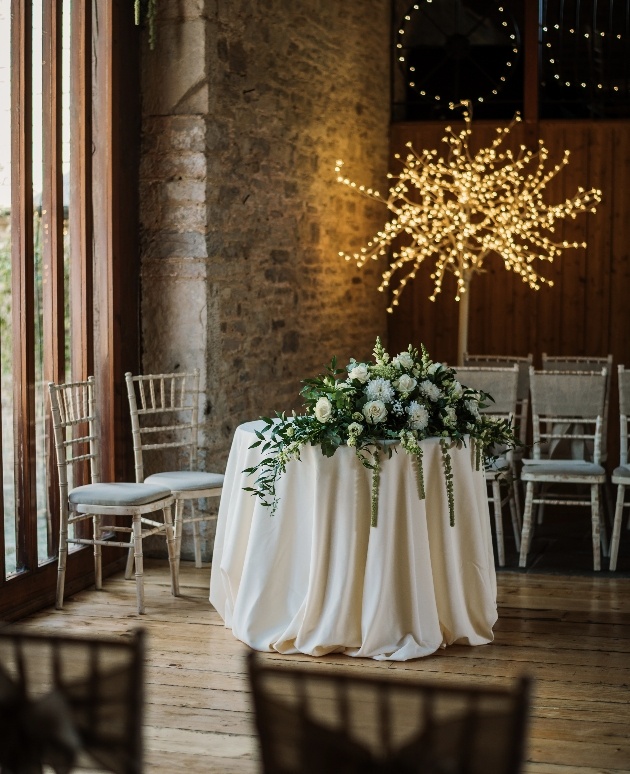 The flowers were kept simple in keeping with the rustic barn setting. "We had one colour, ivory and mostly gypsophila for the bridal party bouquets, crowns for myself and my flowergirls and in jars for the pew ends during the ceremony which were then used alongside tall iron stands to decorate the tables for our pie and mash wedding breakfast," says Katie.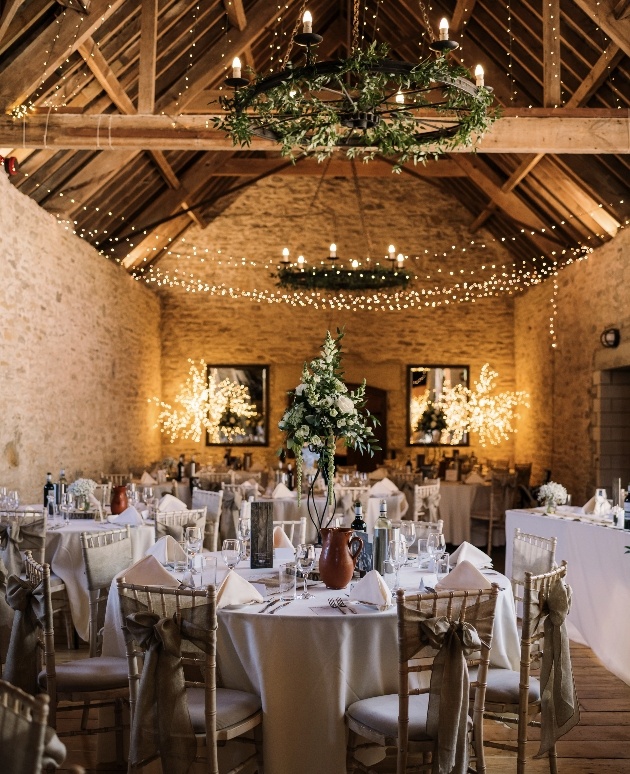 They also had a large window display of cascading ivory chrysanthemums, roses and natural foliage including eucalyptus and dill and three large illuminated artificial trees in each corner of the barn.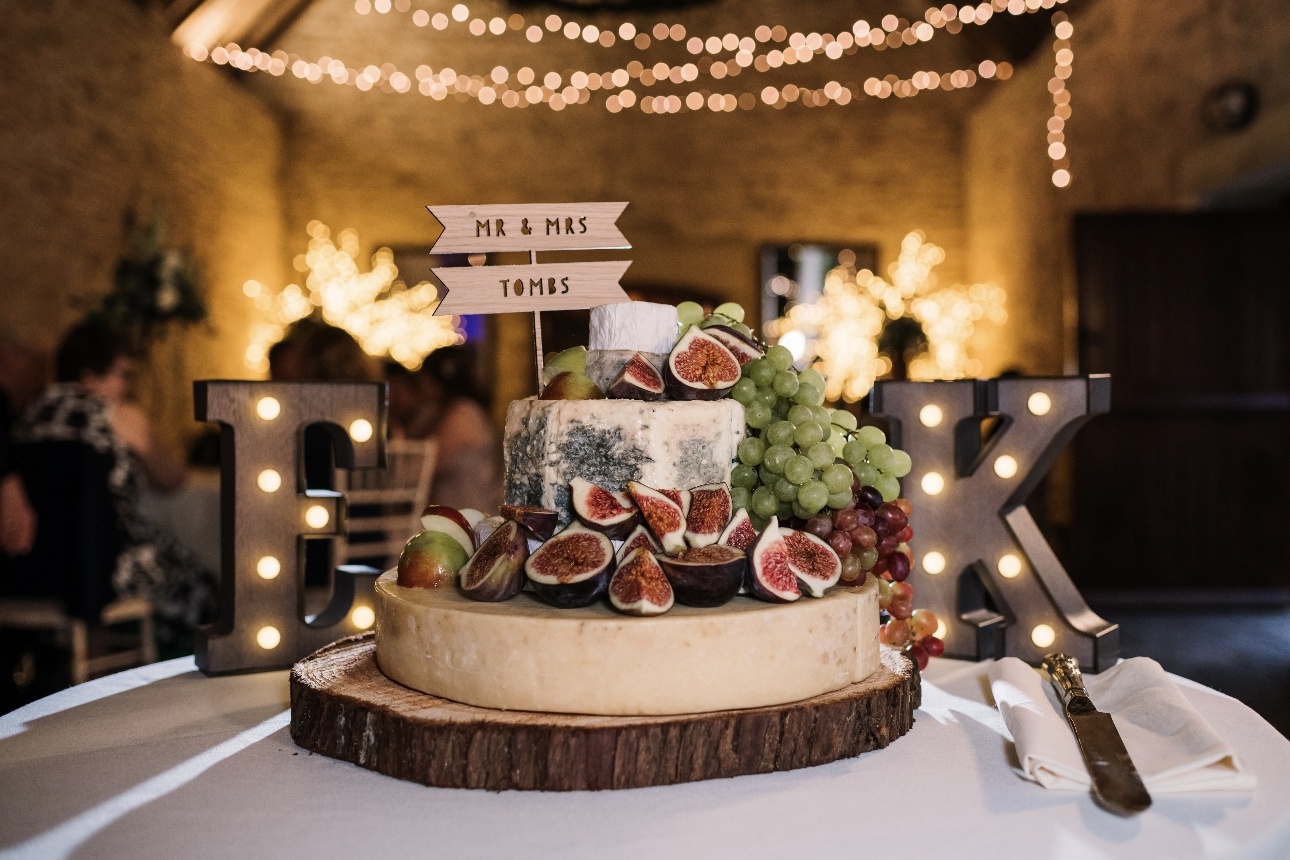 In a nod to Ed's love of cheese they had a whole stack of different varieties including blue, Cheddar and brie instead of cake. "It was decorated with figs and grapes and was served as part of our evening food with a variety of breads and crudités. We also 'cut the cheese' just like you would a traditional wedding cake," adds Katie.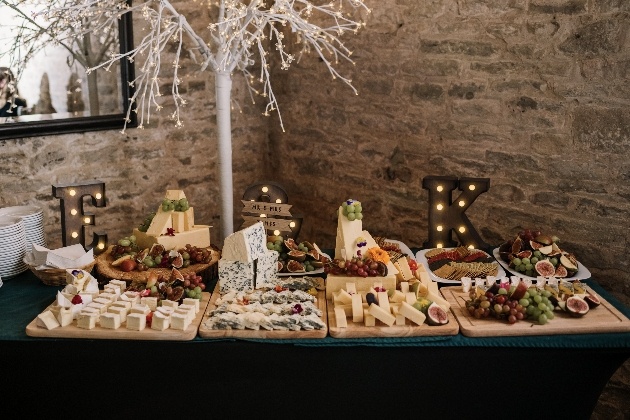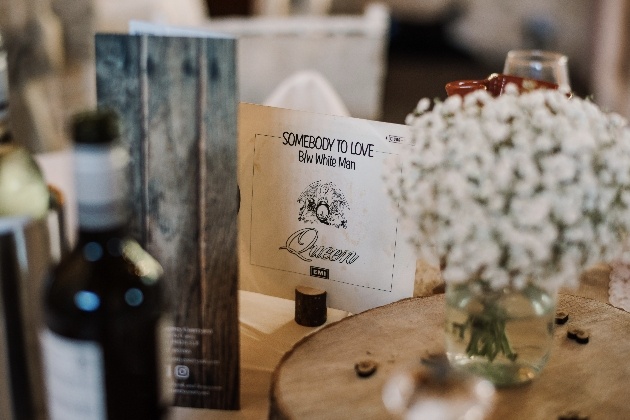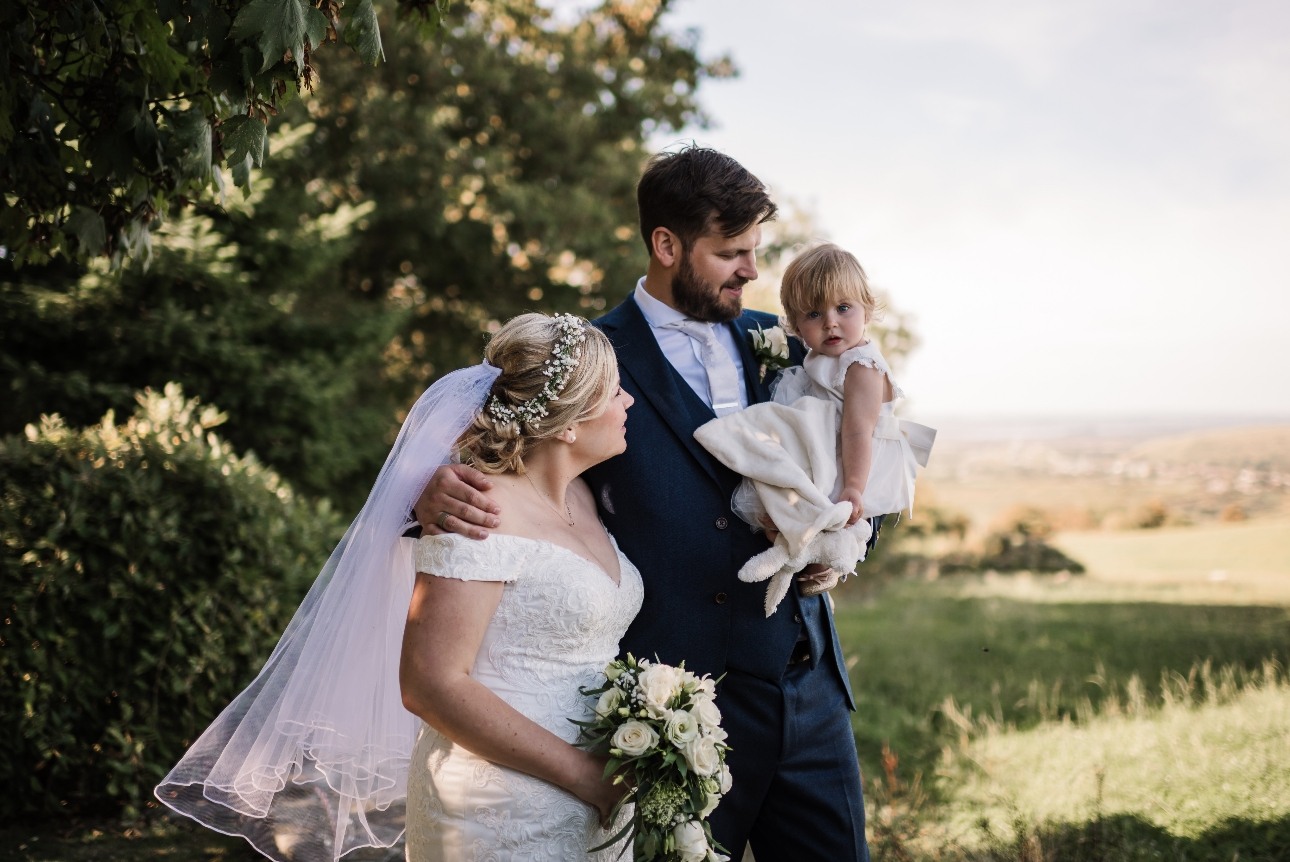 "Watching our little girl toddle down the aisle and then following her and being greeted by the smiling faces of all our friends and families was unforgettable. Ed's speech was pretty memorable too as he announced our second pregnancy to all our guests! We'd managed to keep it very well hidden until the big day," recalls Katie. "The staff at Kingston Country Courtyard who were on hand constantly to help if we needed anything were amazing too.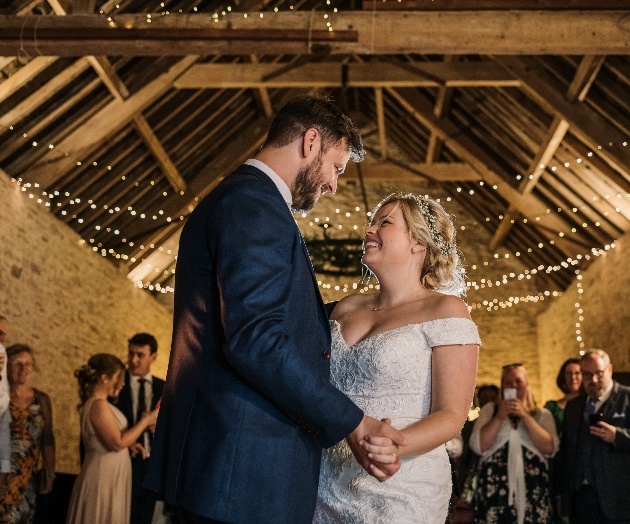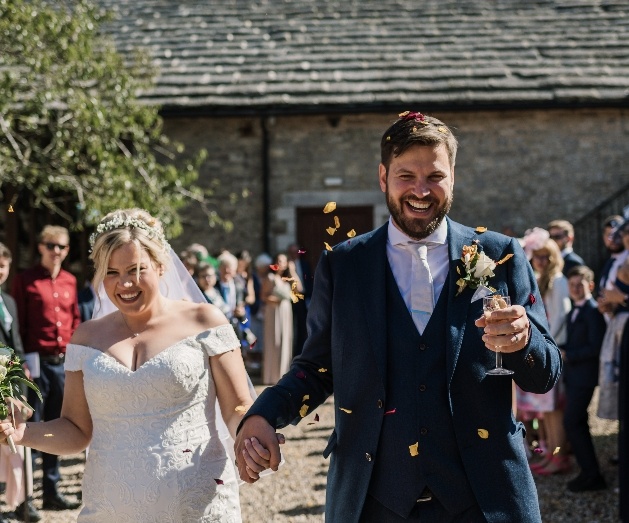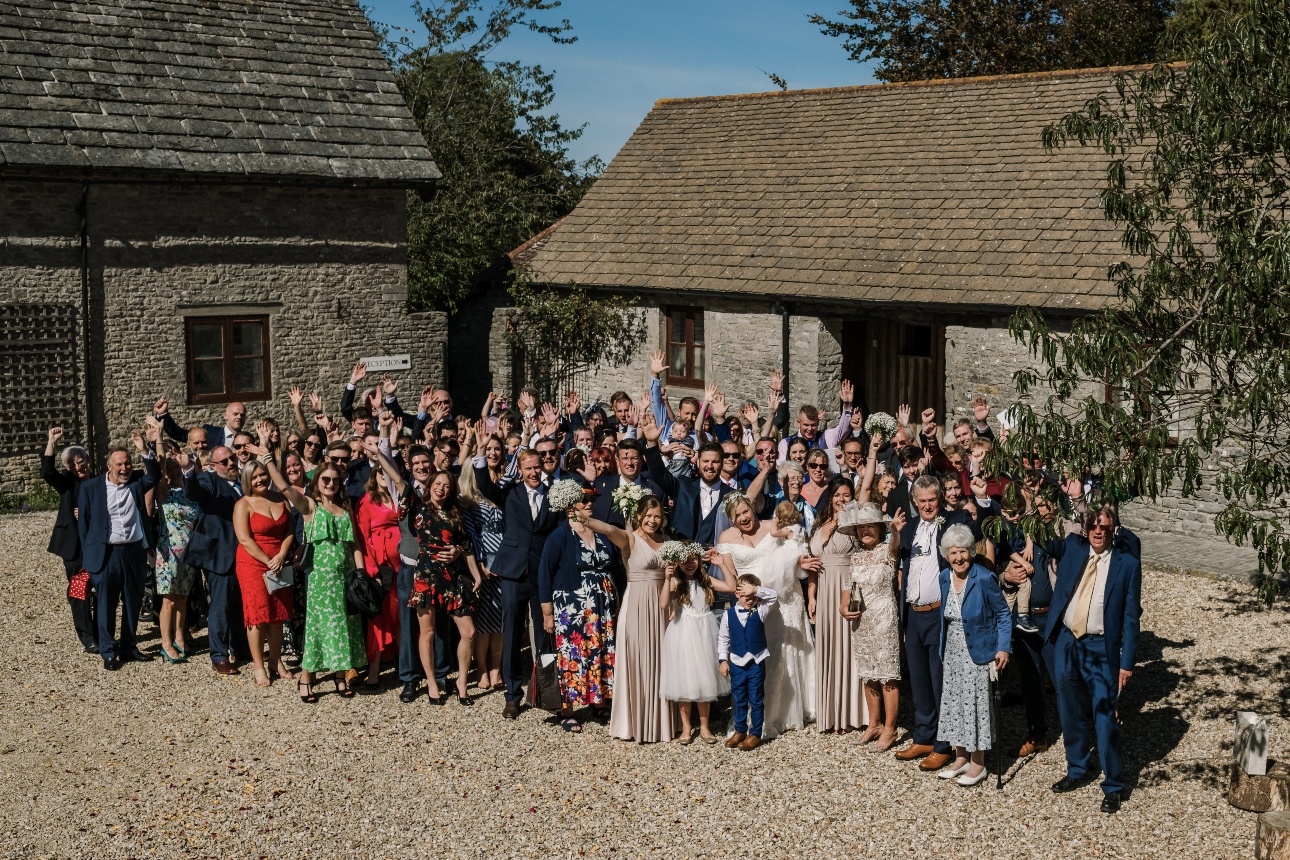 Use suppliers based on recommendations and get a wedding stylist to dress your venue and take it down the next day so you're free to enjoy every moment. Also get a videographer; our wedding video highlights are the best!
Katie and Ed's contact book