A fun seaside theme set the tone for Rachel and Ryan's big day.
Rachel Mayne and Ryan Felton got together after a random night out when their eyes met across a crowded dancefloor. "I was drawn by his cute face and quirky personality," recalls Rachel. He walked her home, they exchanged telephone numbers and shortly afterwards were inseparable.

In March 2017 Rachel popped the question. "There was no special connection to the day, we were just having a few drinks, chatting about getting married when it just happened. I was upset as my grannie was nearing the end of her life and would never get to see us tie the knot. She always knew how important it was to me and it made me very emotional. Ryan knew that it meant a lot to me and that grannie would be very happy and proud too," she explains.

They were married on 6th April this year at the Hallmark Hotel Bournemouth Carlton and opted for a mint green, ivory and light grey colour scheme with a beach theme to complement the seaside setting. Read on for Rachel's account of their big day...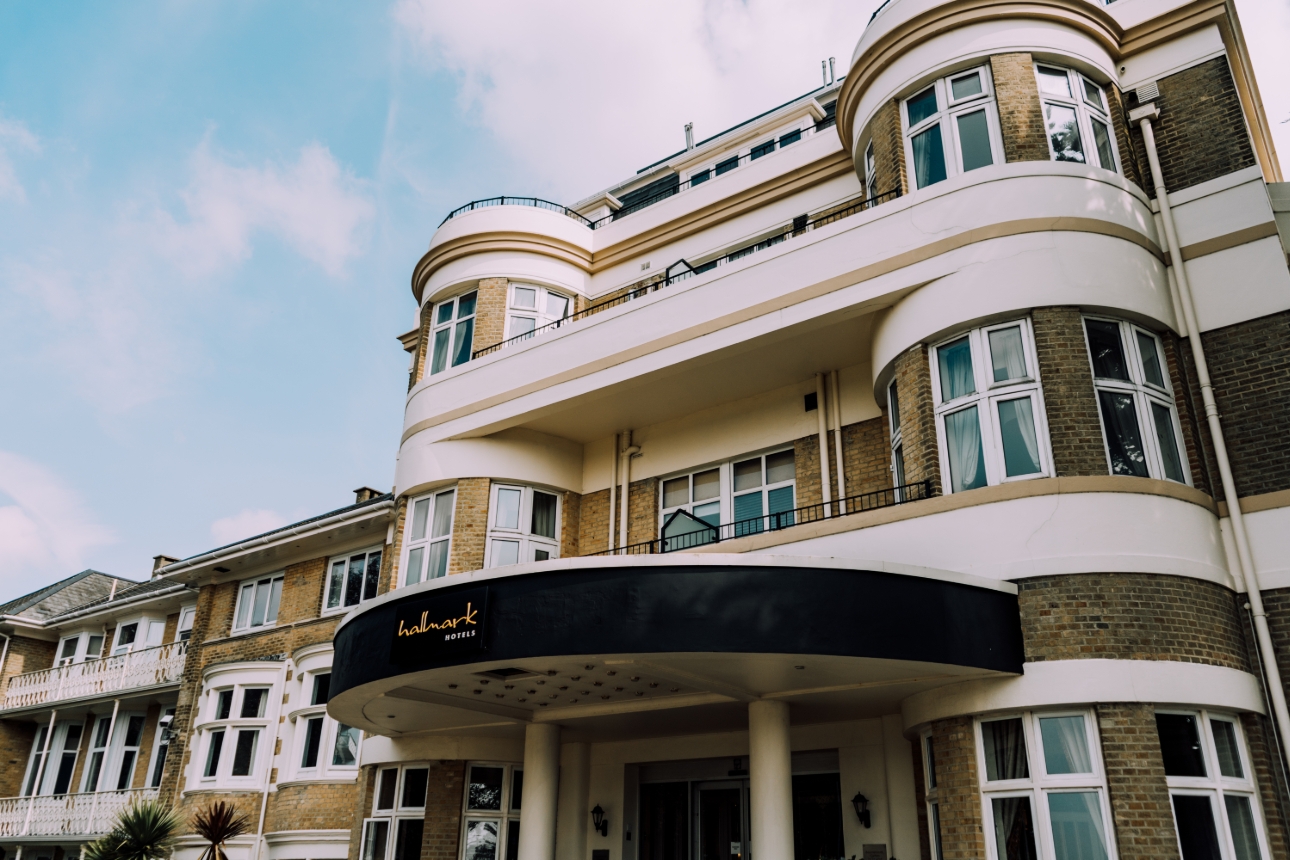 We spotted the hotel while we were walking along East Cliff, Bournemouth one Sunday and we both liked the look of it.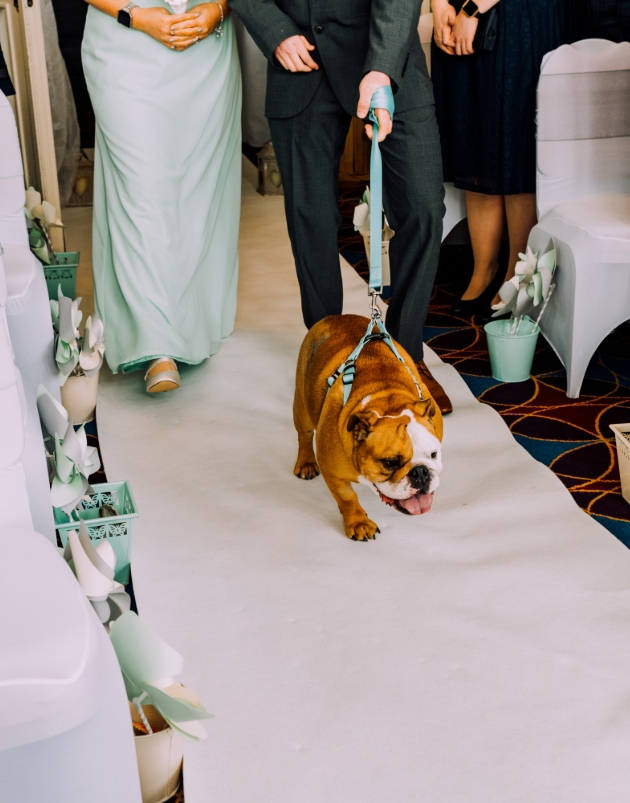 We wanted a venue where we could have the ceremony and reception. The fact that our dog Cookie could come too and be included in the day sealed the deal.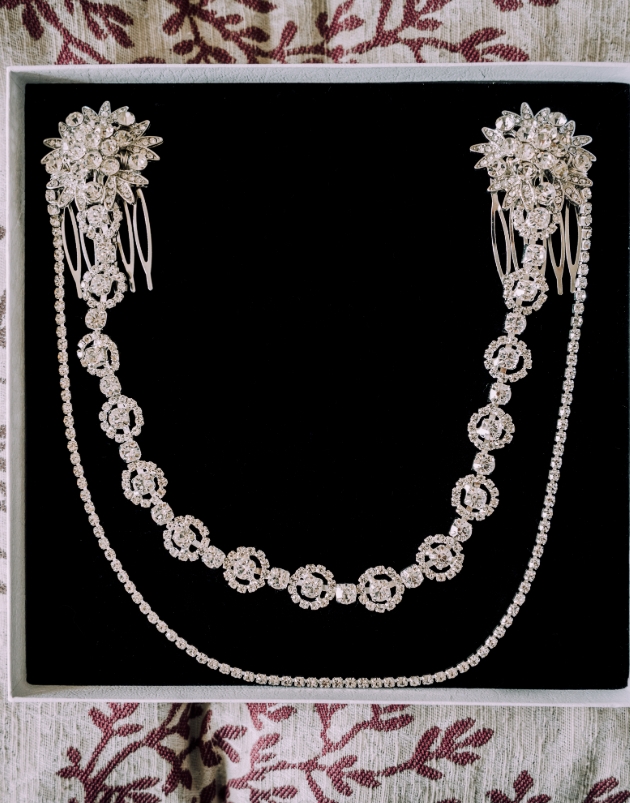 My two-tier hair drape was one of the first things I bought and I couldn't wait to wear it.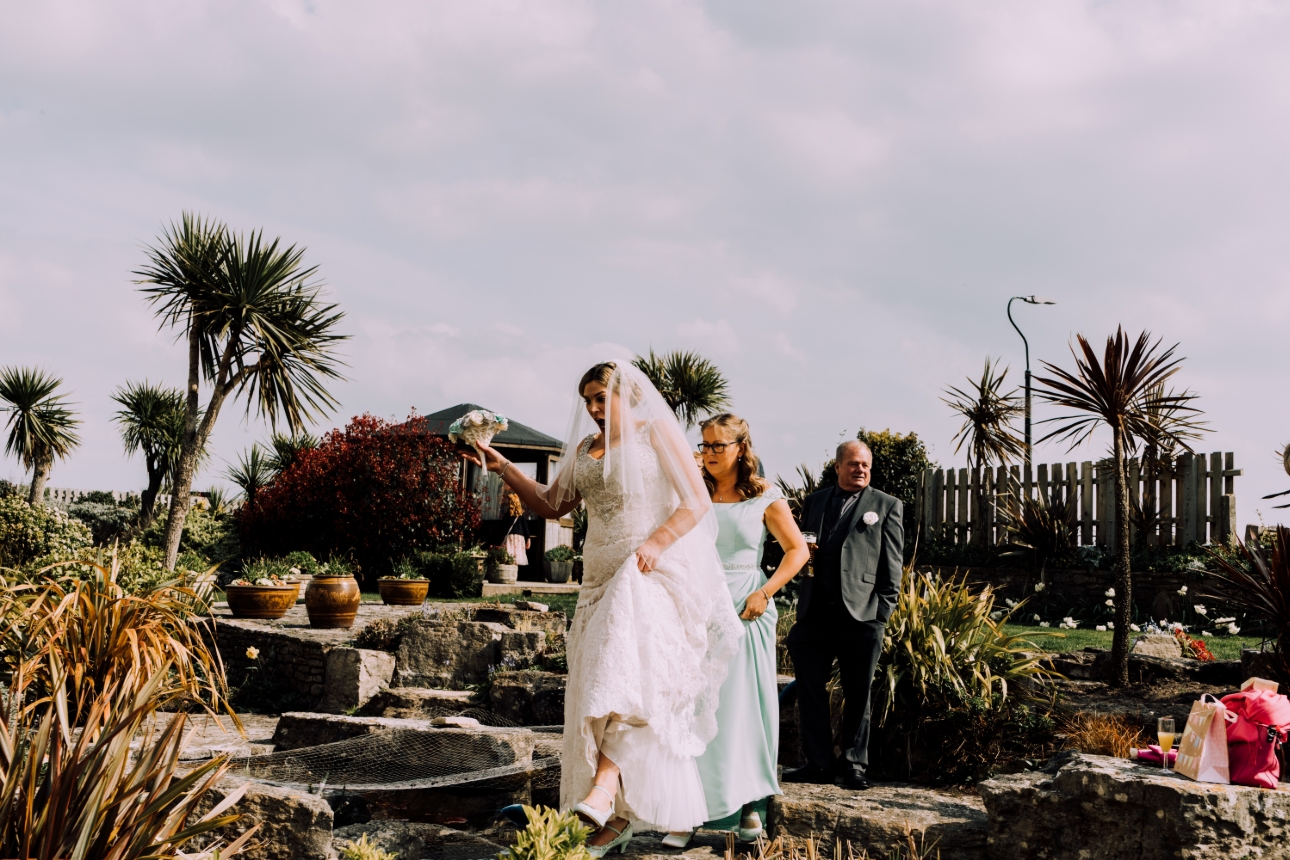 I wore a fit and flare White Rose gown which gave me the shape and look I wanted. I was able to alter it to a sweetheart neckline and my two-tier veil finished the effect off beautifully.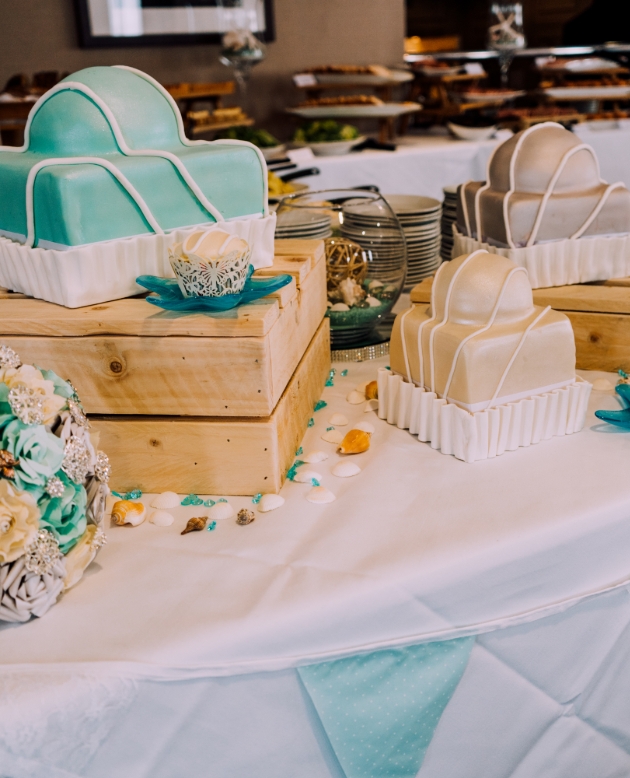 Rather than having a traditional wedding cake, as Ryan really likes French Fancies, we had three outsized ones made in our wedding colours.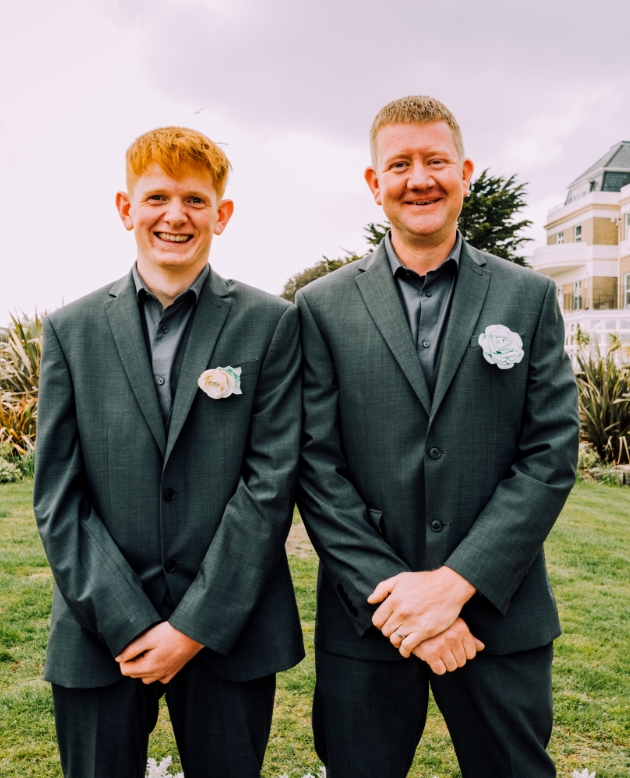 Ryan wore a grey three-piece suit, without a tie so he could feel relaxed. He had a mint green button hole to stand out from his groomsmen who had ivory ones.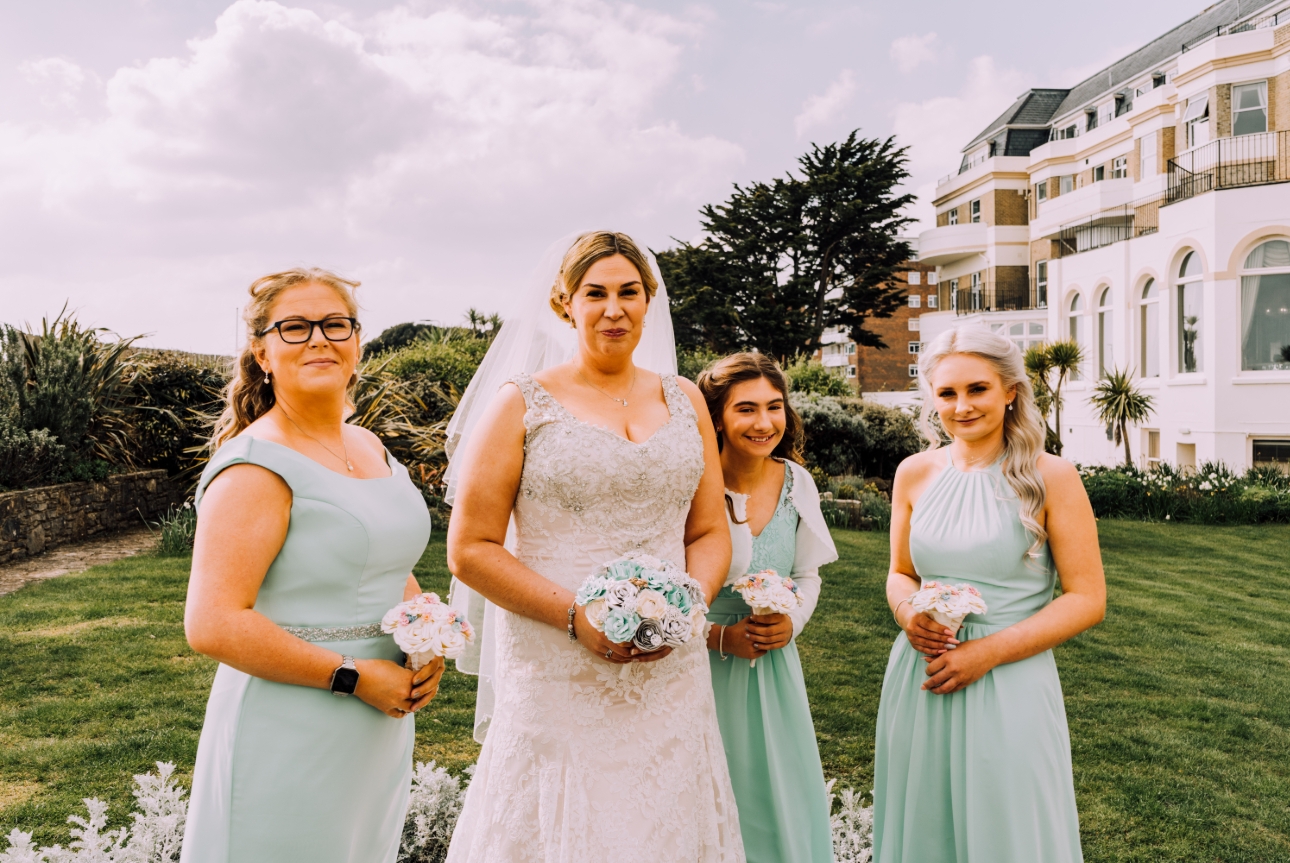 My bridesmaids chose their own mint green dresses and I think they showed off their different personalities beautifully.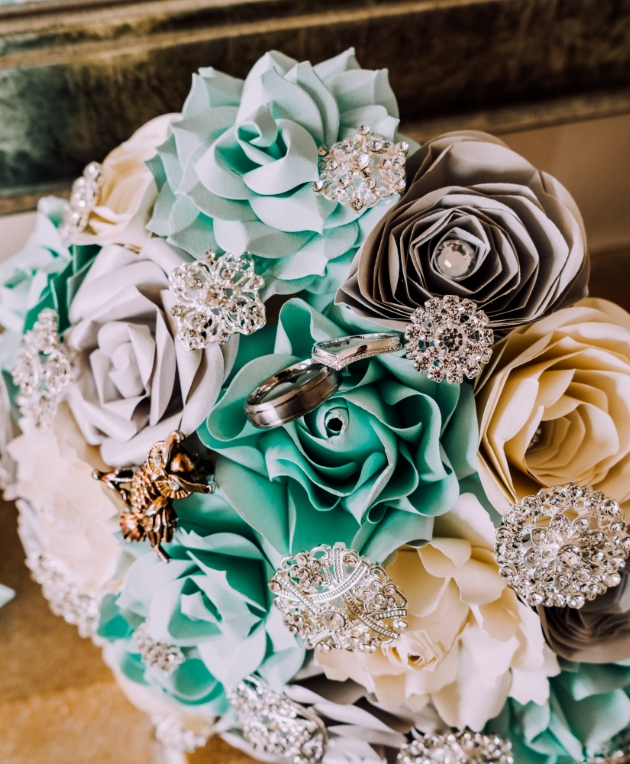 I chose paper flowers for the bouquets and buttonholes as they made lovely keepsakes. I attached my late grannie's brooch to mine, which in a way, made me feel she was with me on the day.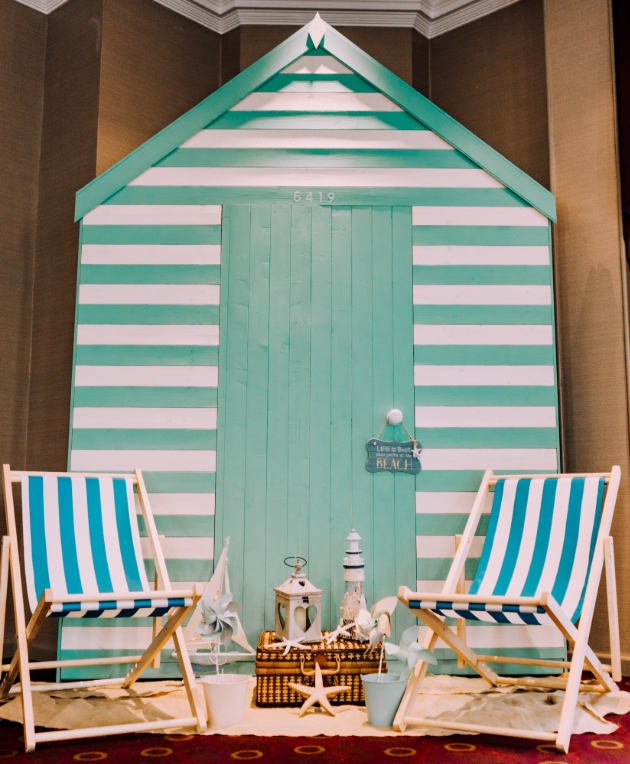 As soon as I met Rachel from Love By Design Weddings I knew I wanted her to style our wedding. She was able to see my vision and get it. She even made a beach hut for our afternoon reception and numbered it 6419 our wedding date.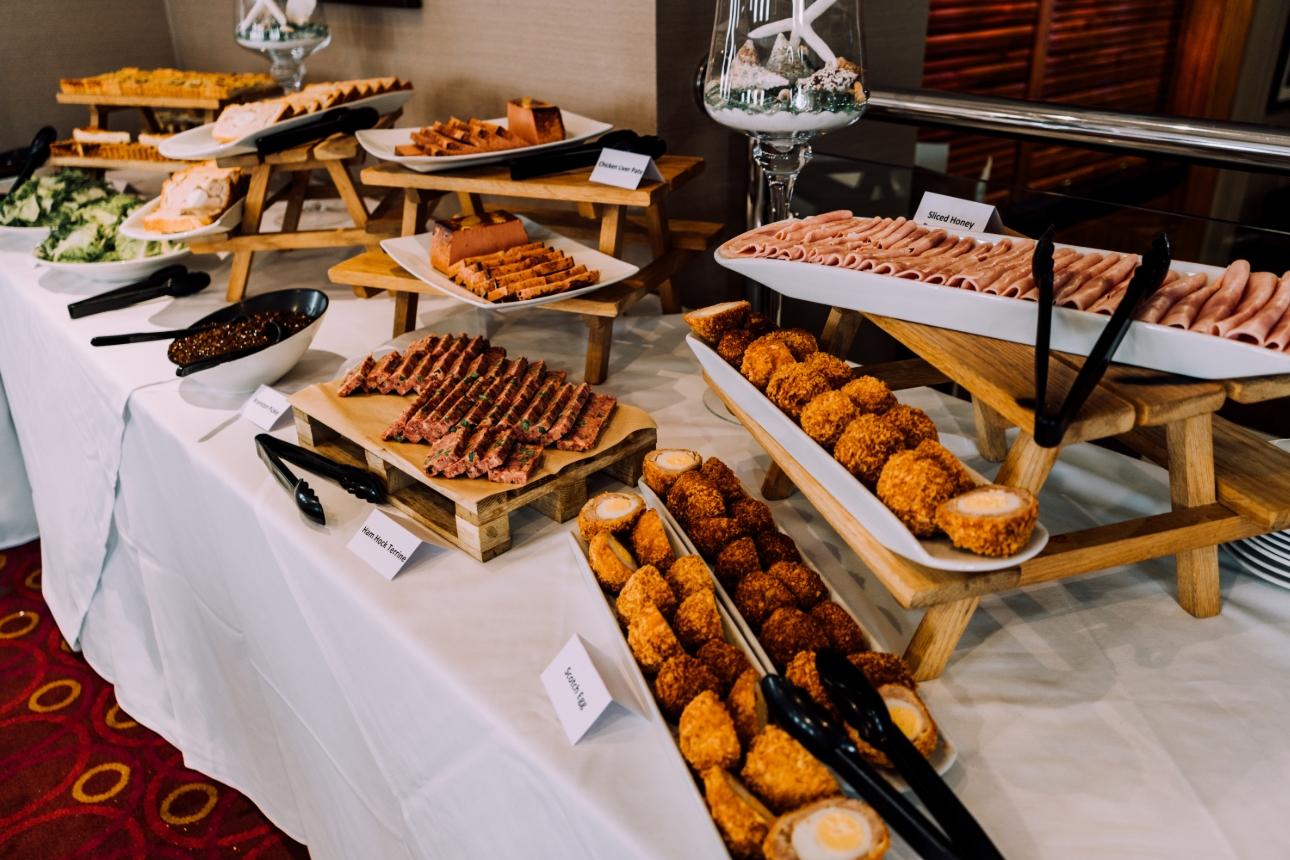 We went for a buffet-style posh picnic including wonderful breads, cheeses, homemade Scotch eggs, pork pies and beautiful salads. It fitted our relaxed brief perfectly.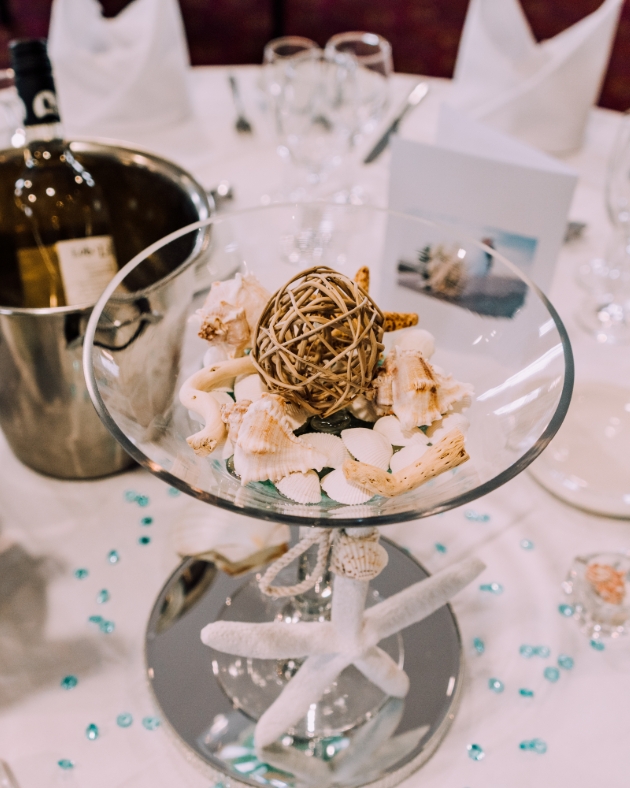 Rachel put all the different centrepieces together using various beach-themed items I'd been collecting over the past two years.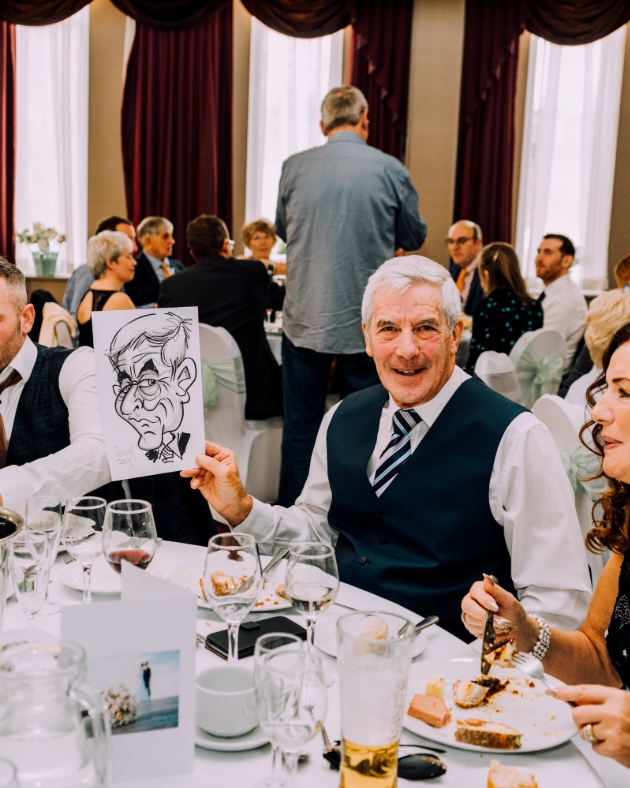 We had a caricaturist going from table to table doing guests' pictures. He was great fun and the drawings were amazing.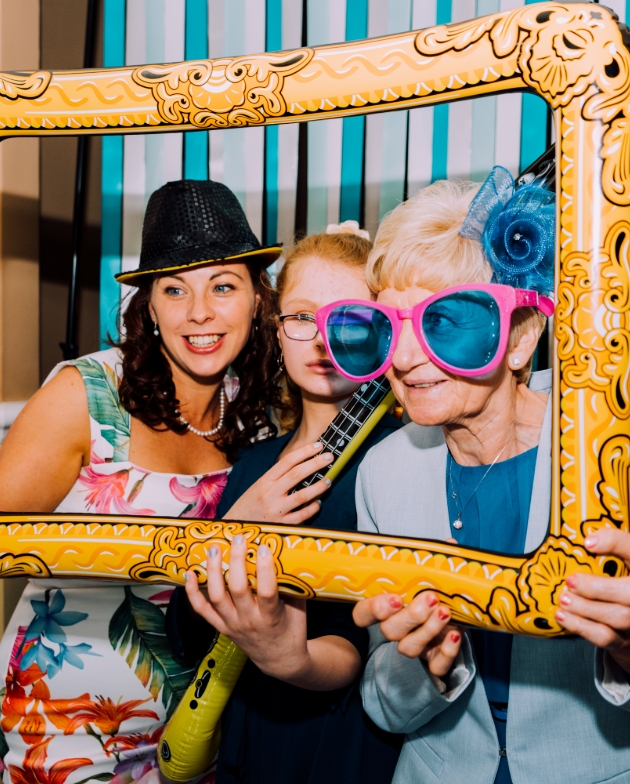 We didn't want a typical photo booth so went for a magic mirror instead, which proved to be a big hit.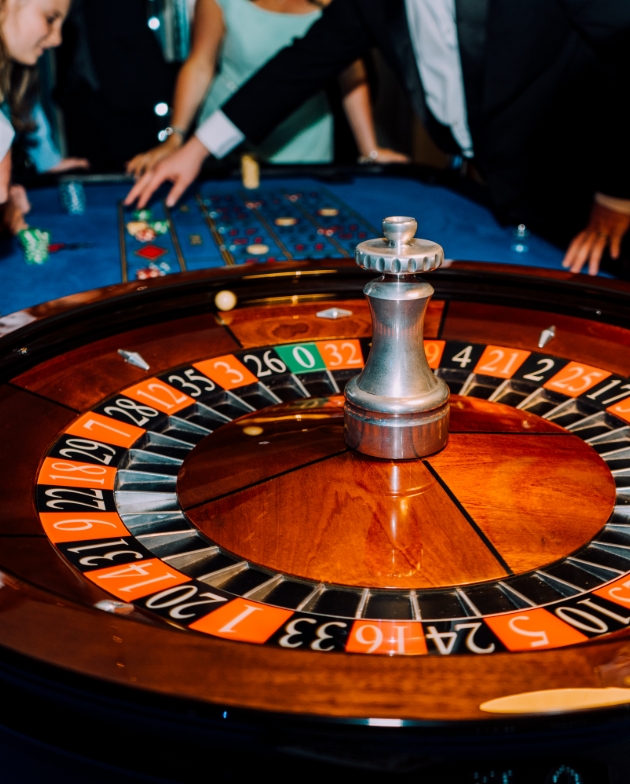 In the evening our guests enjoyed the fun casino, going to and from the tables trying their luck.
Rachel and Ryan's contact book