New Issue OUT NOW

Cover image provided by Lorraine Claire Photography, www.lorraineclaire.co.uk


Wonderful world of weddings
Wedspiration from around the UK


Ooh la luxe
Decadent touches will ensure your day exudes class, elegance and glamour


Supporting act
Whether you're looking for a secret layer of structure or opting for sex appeal, we share our top bridal lingerie


Beauty news
Essentials for the bride-to-be


Luxe lads
Red-carpet glamour for the boys – step aside George Clooney


Prepped & primed
Top-to-toe pre-wedding pampering


Blooming flowers
Rachel comes to terms with the end of her peony dream


A wedding for all seasons
How to dress your big day, whatever the time of year


Spotlight on... North Hampshire
Where to wed in this diverse area


The mex-factor
Danielle Wilkins discovers a chilled-out, more authentic side to Mexico in Riviera Nayarit


Plus...
Regular features, news, events, Q&A special - and much more
Next Issue Out
20th February, 2015


Food for thought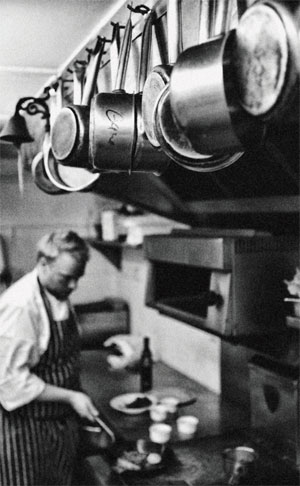 Michelin award-winning chef Alan Haughie has taken over Andover-based Perks Catering and rebranded the business as McCrimmon & Reid. Alan, who was well known as head chef at the Greyhound on the Test in Stockbridge, worked for more than a decade in some of London's top restaurants before relocating to his native Hampshire. He is now bringing his creative magic and passion for locally sourced, seasonal food to his new business.

Visit the website www.mccrimmonandreid.com

New beginnings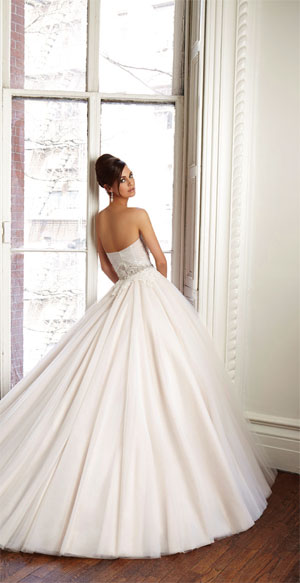 Hampshire bridal boutique Tilly Mint Weddings is reopening under new ownership in January, 2015.

The Fleet shop was a honeypot for brides-to-be from its opening in 2010 until it closed last spring. New owner Victoria Eldred plans to build on the business' established name for future success. "We have exciting plans for the boutique; a fresh, contemporary look, some wonderful new designers and an enthusiastic team waiting to help," she says.

For further details visit www.tillymintweddings.com

Dress pictured
www.madelinegardnernewyork.com

Sunset serenade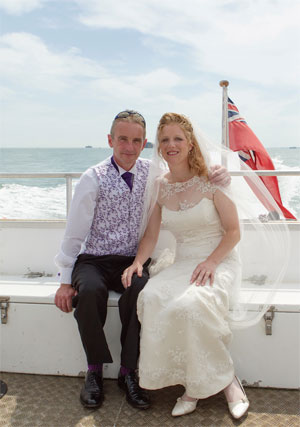 Image provided by Martin Bell Photography
Emma and Martin enjoyed a luxury private island experience at Spitbank Fort off Portsmouth Harbour for their nautical nuptials

When Emma and Martin met through work in 2007, the spark was lit and love soon blossomed.

"I was running a new business in Andover supplying parts to the car trade and Emma and her father had set up a large garage a few years earlier. Emma and I spoke on the phone and met a few times on a professional level and it was obvious from the start that there was an attraction," says Martin. In May 2009 they bought their first home together and Martin joined the family business, but thoughts of tying the knot were put on hold.

Read all about their big-day on page 38 of the current issue.

www.martinbell-photography.co.uk

Hot topic: Planning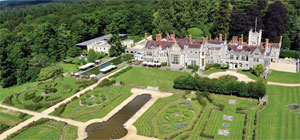 Don't panic

Q We've just got engaged and have 18 months to plan the wedding. My fiance says we don't need to rush and have plenty of time to choose a venue but I'm worried if I leave it too late places will be booked up. How far in advance do we need to start looking?

A Wedding coordinators Gemma Jack and Katie Woodcock say: Although there's no standard time frame for planning your wedding, if you have a special date in mind it's best to start making enquiries as soon as possible to ensure you're not disappointed. Once you've secured your dream venue, then you can start planning everything else and make sure you have every little detail of the day just perfect.

If you do find yourself short on time, there's no need to panic. We helped a bride and groom organise their wedding for 90 people in just four weeks, and the day was a great success!

www.handpickedhotels.co.uk/hotels/rhinefield-house



Ring in the new

Welcome to the first edition of 2015 – our biggest issue ever! If you're starting out the year with a sparkly new ring on your finger – congratulations, the journey starts here!

While the weather's frosty outside, why not cosy up indoors with your other half to browse the pages? There's plenty for you, and the man in your life, to get you on the right track for the big day ahead.

Doing your homework is a vital part of the planning process, so don't forget to save details of all your favourite things or create a moodboard on Pinterest. Your suppliers will love you for it as it makes their job easier if they can share your big-day vision.

Happy 2015!



Sarah Reeve, Editor
Make sure you email editor@yourhampshiredorset
wedding.com to keep us up to date with all your news


Win your wedding reception, worth £3,000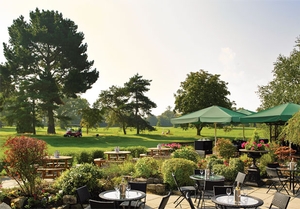 Enter now for your chance to win a big-day celebration package at Southampton's four-star Meon Valley Hotel

Set amid 225 acres of stunning Hampshire countryside, Meon Valley Marriott Hotel & Country Club offers the perfect setting for the day of your dreams.

From intimate gatherings to evening receptions for up to 150 guests, the versatile venue caters for a host of big-day needs.

Nestled in the heart of the Meon Valley, the venue offers beautifully designed function suites, luxurious accommodation, a championship golf course, leisure and spa facilities, not to mention the AA rosette award-winning Broadstreet restaurant – ideal for those looking to enjoy a weekend long celebration.

Meon Valley is also licensed for civil ceremonies enabling you to celebrate your wedding day in one place. What's more it's close to Southampton Airport and the cruise terminal, so you won't have far to go to jet off on honeymoon.

For further details visit www.marriott.co.uk


Enter here

Q&A: Fashion and beauty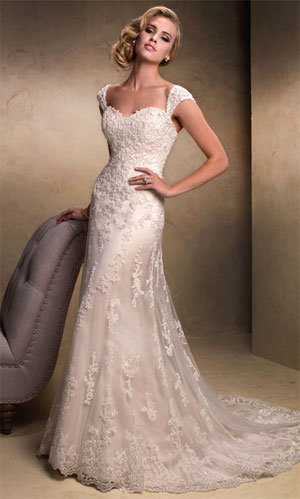 Celebrate your curves

Q I have a typical pear-shaped figure. What style of wedding dress would work best to emphasise my curves?

A Boutique owner Yvonne Rawson says: A beautiful curvy shape and slim waist are a positive asset when it comes to choosing a wedding gown. Emma by Maggie Sottero (pictured) is perfect for a slimmer silhouette. The gown has a delicately beaded soft lace overlay yet is fully corseted, drawing in the waist and top part of the hip. The break in the skirt is higher than many mermaid-style designs and perfectly skims a fuller hipline. A shallow sweetheart neckline enhances a smaller bust, while lace cap sleeves add width to the shoulder line, creating a perfect hourglass figure. To complement the look, a pretty antique lace-edged, chapel-length veil provides a very romantic vintage touch.

www.chameleonbride.co.uk


Hot topic: Planning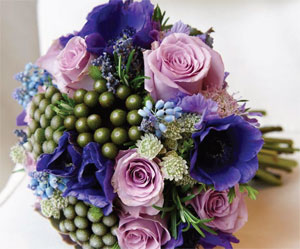 Do your homework

Q How much time do I need to allow before my wedding to sort out the flowers?

A Florists Sarah Wilkins and Selina Marsden say: The first thing you need to do is research your florist, take a look at their website, Facebook page or Pinterest account and give them a call to arrange a date to pop in and discuss your ideas. It's important to feel relaxed and comfortable with whoever you choose, as your flowers play an important part in your day. Meanwhile, collect pictures from magazines, samples and colour swatches for inspiration. Jot down your ideas, and create a moodboard or Pinterest page to illustrate your big-day vision.

Time allowing, it's a good idea to contact your florist 12 months before your wedding, that way you can see for yourself the type of flowers and foliage that are in season. Once you've chosen your venue and colour scheme, you can then discuss what you want in more detail. Keep in touch to let them know of any changes before finalising your flowers four weeks before the day.

www.corbinsflorist.co.uk

Double delight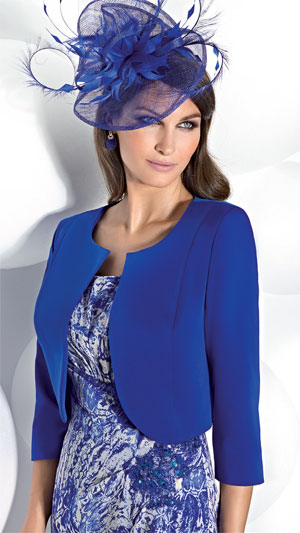 Bournemouth's Fab Frocks of Westbourne has reached the final of a national wedding retailers' awards competition. The special occasion boutique has been shortlisted in both the Mother-of-the-bride Retailer and Editor's Choice categories. The winners will be announced in February, 2015 at a glamorous awards ceremony in London.

The latest triumph comes hot on the heels of Fab Frocks scooping top honours for Best Wedding Attire at The Dorset Wedding Supplier Awards for the second year running.

"We're so excited to get through to the finals of a national competition which sees us up against some major London retailers and being judged by the UK's leading wedding industry professionals," comments Fab Frocks director Tracie Beardsley.

For further details about the business visit the website,
www.fabfrocks.co.uk

(Pictured, mother-of-thebride outfit from Cabotine 2015 collection.)

Forthcoming Events
Please note: All dates are subject to changes, contact organisers for more information before making arrangements.
To view more events, please visit the events page on our website.
Wedding Fair at Bluewater
Glow, Bluewater, Greenhithe, Kent DA9 9ST
Web: www.theweddingfairs.com/bluewater
Dates: Fri, 30 Jan 2015 - Sun, 1 Feb 2015
Time: Friday 30th January 5pm – 8.30pm Saturday 31st January 10am – 5pm, Sunday 1st February 10am – 5pm
The 2015 BIC Wedding Show
Bournemouth International Centre, Exeter Road, Bournemouth, BH2 5BH
Web: www.bic.co.uk
Dates: Fri, 6 Feb 2015 - Sun, 8 Feb 2015
Time: Friday 6th February 5pm-8pm,Saturday 7th February 10am-5pm & Sunday 8th February 10am-4pm













Buy a copy for just £3.45 POST FREE
A subscription for 6 issues will cost even less at just £17.60!

Alternatively, if you want to read Your Hampshire & Dorset Wedding on your Smartphone or Tablet you can order a complete eMagazine for just £1.49

To order, please visit our website at www.yourhampshiredorsetwedding.com or call us on 01376 514000