Trend for festival-style weddings boosts bookings for new Dorset business
The boom in festival-themed weddings has been a shot in the arm for new venture Darling Daisy Camperbooth

The Dorset-based vintage camperbooth business has seen an influx of enquiries from brides-to-be keen on creating their own chilled wedding celebrations. Owner Beverly White says, "We're thrilled with the feedback since we launched a couple of months ago. The wedding industry is forever changing in line with new trends. The festival theme is key for 2018 and Darling Daisy Camperbooth really sets the scene for outdoor weddings.

"Couples are now looking to provide different experiences for their guests, adding more interactive elements to their celebration so they stand out from other weddings. August is already looking busy for bookings – so we couldn't be happier."

Darling Daisy is a Californian 1979 VW Campervan which transforms into a fun photobooth for Dorset weddings, complete with festival-style props and a full-length interactive photo mirror which comes to life with animation and sounds. An on-screen paint pad also gives guests the chance to write messages, create doodles and paste emojis on their photo.


Posted: Friday, 26 January 2018
<< View more news
---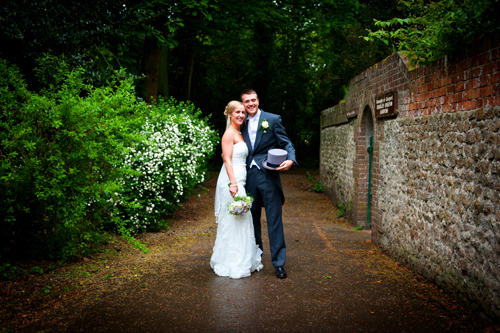 ---
Dorset-based wedding caterer Beales Gourmet picked up the Best Caterer award at The National Wedding Industry Awards, held at London's Cafe de Paris.... read more
Posted: 22 January 2019
Nestled in the heart of the New Forest Burley Manor is hosting a spring weekend of events including foraging, wild and forgotten foods and exciting activities.... read more
Posted: 17 January 2019
Photographer Daniel Keckes of  DK Wedding Photography is turning his passion for shooting lovely weddings into a rewarding career.... read more
Posted: 15 January 2019
Genuine kindness matters... but before you can be kind to others it helps if you can be kind to yourself especially during stressful times of your life like planning a wedding!... read more
Posted: 14 January 2019
Our beauty editor, Kelly Andrews sat down with Ruby and Rhiannon to talk wedding health, nutrition and the occasional treat!... read more
Posted: 14 January 2019
---