Olivia Gibson visits Andaz London Liverpool Street to discover why it's the perfect romantic getaway...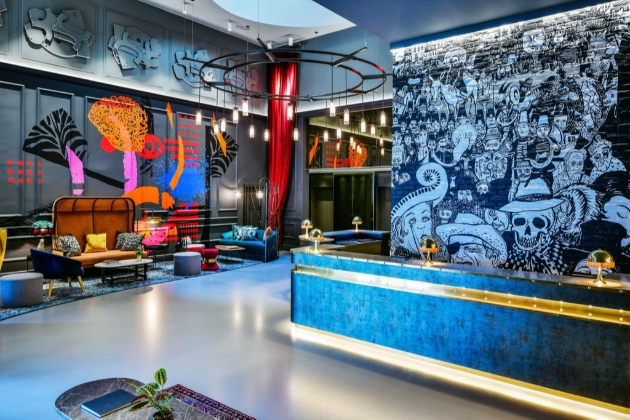 Olivia Gibson visits Andaz London Liverpool Street to discover why it's the perfect romantic getaway...

Weddings are such a beautiful event where two people come together surrounded by friends and family to celebrate their love for each other. What better way for a couple to continue that celebratory feeling than some quality time together post-nuptials?
Located in East London, Andaz London Liverpool Street is a contemporary five-star hotel that's full of rich history yet with vibrant spaces and décor that highlights the creativity of the local area. Dating back to 1884, the venue was originally known as the Great Eastern Hotel until it was reinvented to Andaz London back in 2007 to become the popular space it is today.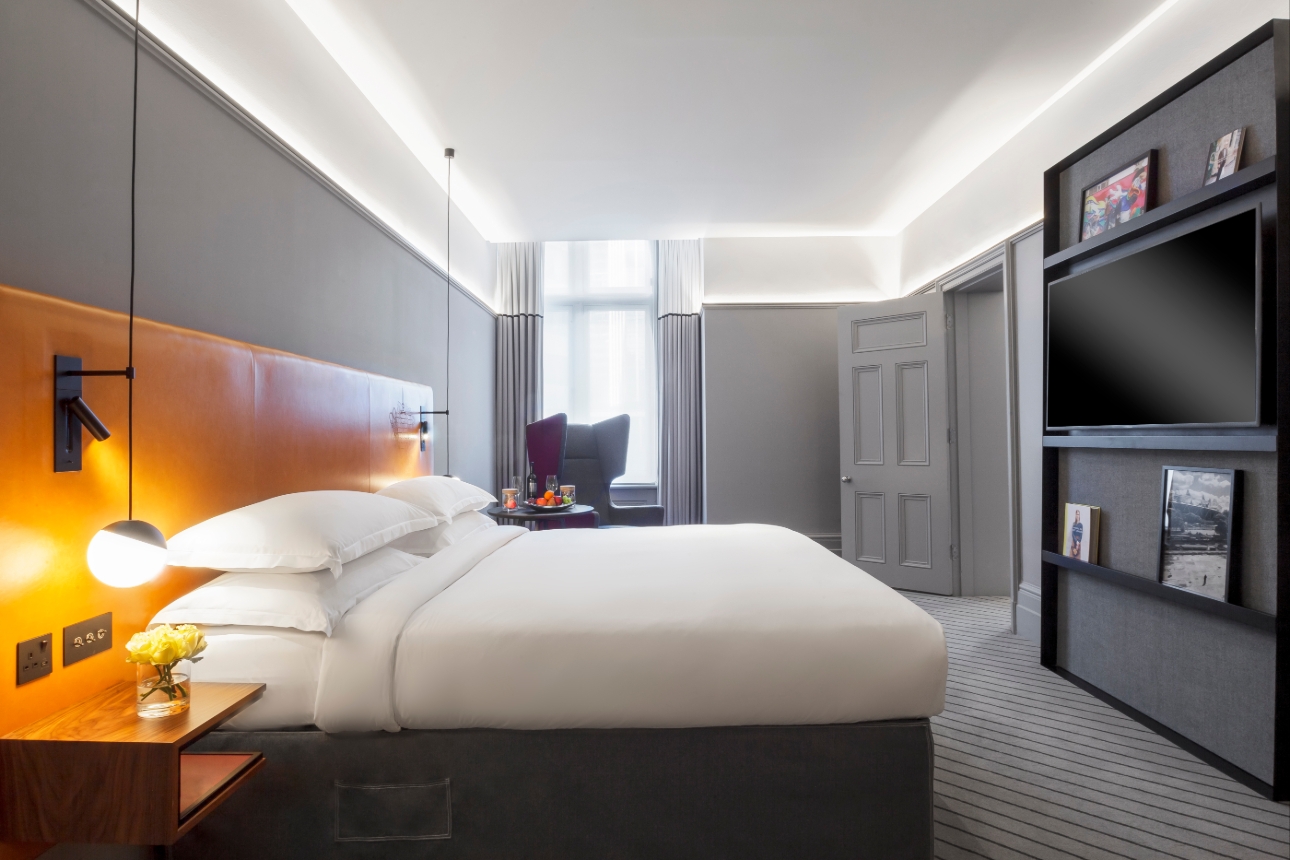 LOCATION, LOCATION, LOCATION
Its prime position at 40 Liverpool Street – right next to Liverpool Street Station – is perfect for couples looking to explore and travel around London to see what the city has to offer! Upon arrival, my partner and I were given welcome drinks by attentive staff who went above and beyond to ensure we had the best stay possible. With 267 rooms available, I couldn't wait to see ours! With modern décor, the spacious room didn't disappoint and there was so much wardrobe space which is a big bonus for me and my suitcase. We had a complimentary mini-bar full of drinks, crisps, biscuits and cookies as well as a Nespresso coffeemaker, a smart TV, luxurious Yukatarobes and products from REN Skincare – after all that travelling it was all a welcome sight, even the king size bed was tempting and it was only the afternoon!

TO DINE FOR
With multiple restaurants available, there's something for everyone including 1901 Wine Lounge, Eastway Brasserie, Miyako, Lady Abercorn's Pub & Kitchen and Rake's Café Bar, which is where we enjoyed our evening eating delicious food and drinking cocktails. I couldn't fault our dining experience and we settled on chicken popcorn with a homemade barbecue sauce to start, followed by Rake's chicken burger – both tasted divine! From there we just enjoyed our time together and spent the evening laughing and chatting the night away.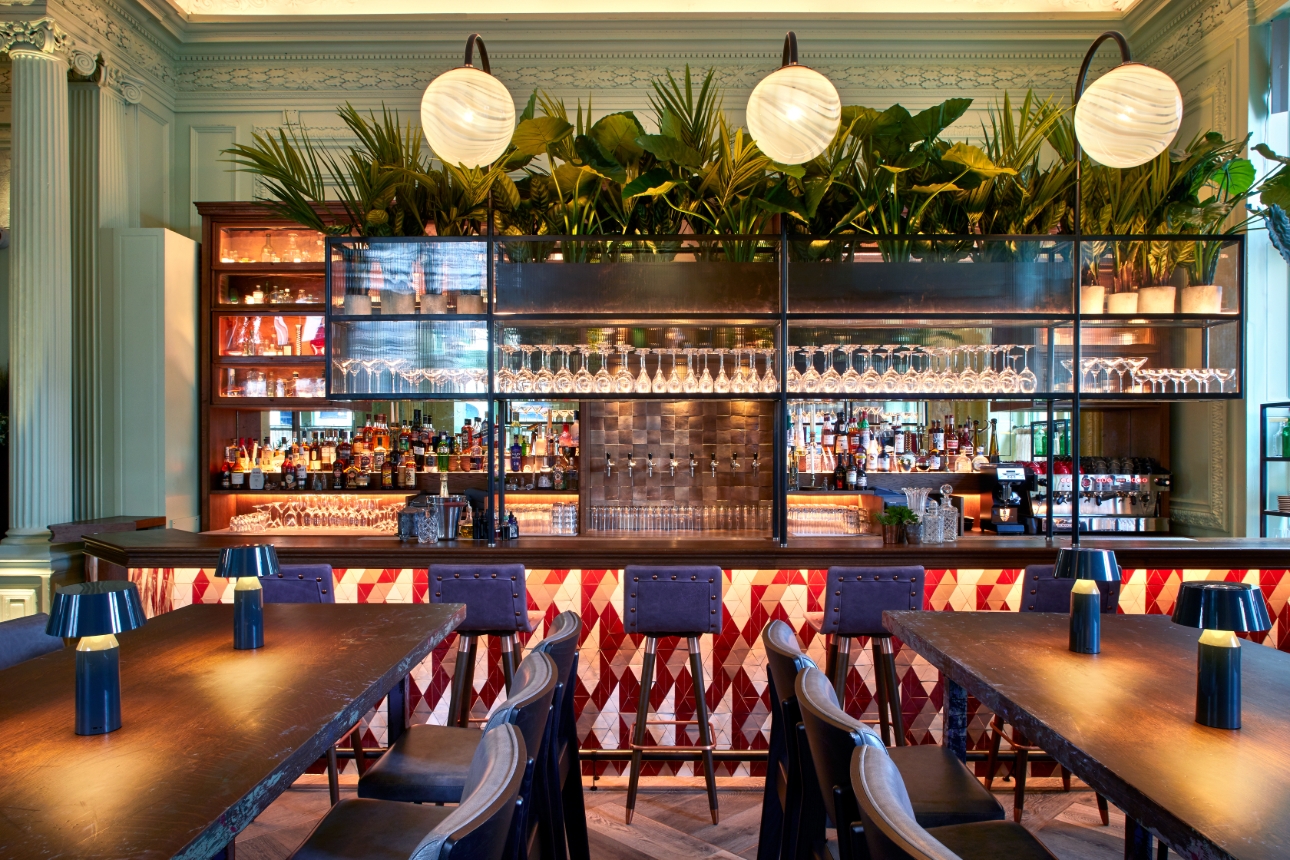 PURE RELAXATION
After an incredible sleep and light breakfast of fruit and pastries, it was time for yoga – I love how the activity helps the body physically and mentally. I was expecting it to take place in a normal studio but couldn't believe it when we entered The Masonic Temple, a Grade II listed room built-in 1912 as a Freemasons' meeting lodge. It features Italian marble, Doric and Ionic columns, gilt fittings and a detailed zodiac ceiling. Here we spent our time focusing on our breathing, mind and bodies, letting any worries roll away.

ENTERTAINMENT
After having the perfect start to the morning, we spent time discovering the local area on a guided tour where we were enthralled by the local history from Jack the Ripper to the incredible street art by the likes of Banksy; it was amazing finding small discreet pieces of art that you'd normally miss. After walking around for a while, we definitely built up an appetite and headed to a drag brunch at the Eastway Brasserie. This experience was superb and while we relaxed with food and drink, the talented drag queen Meth performed which kept us entertained and laughing. A highlight of our trip was when we headed to Miyako for a sushi and sake experience with head chef Sakamotosan. Here we created authentic Japanese food and learnt how to pick and prepare fish and create appealing looking dishes. Even though I've never tried sushi before, everyone kept commenting on how I was a natural and were all so surprised it was my first-time makingsushi! To finish off this great day, we headed for some cocktails and reflected on our exciting day.

A TRIP TO REMEMBER
After such an amazing experience in just 24-hours, enjoying impeccable service and delightful cuisine, I was sad to leave the hotel – which is always a true reflection of a great stay, I couldn't recommend the hotel enough! For more information and to book your stay, visit: www.hyatt.com