If you're looking to book an epic honeymoon for 2021/22, then look no further than an Australian road trip for some serious wow factor.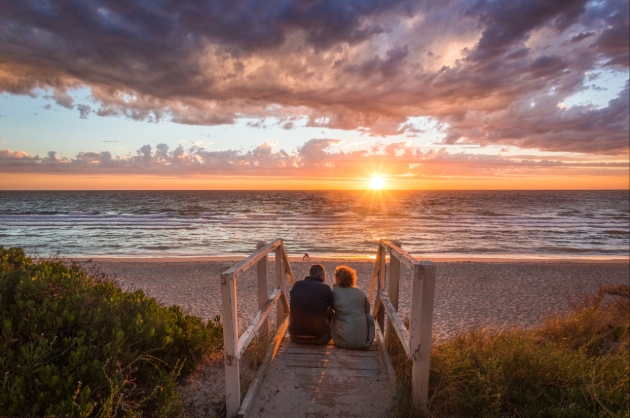 If you're looking to book an epic honeymoon for 2021, then look no further than an Australian road trip for some serious wow factor. This itinerary will tempt you with white sandy beaches, incredible food and wine, wide open spaces, the majestic outback and friendly locals. It's the perfect alternative if lounging in the sun for two weeks isn't your bag. This ocean-to-outback route can be scaled up or down to suit your budget, and extending the trip with a few days in Sydney makes the perfect ending. So if you want a post-wedding adventure that leaves you with incredible memories to last a lifetime, this one's for you...

Days one and two
Land in Adelaide, the capital of South Australia, and one of the world's best small cities. Spend a couple of days here enjoying brilliant laneway dining, a vibrant arts scene, gorgeous beaches, its rich sporting heritage and get chatting to the lovely locals.

Must-dos:
Indulge in a long lunch at Penfolds Magill Estate, a winery that produces the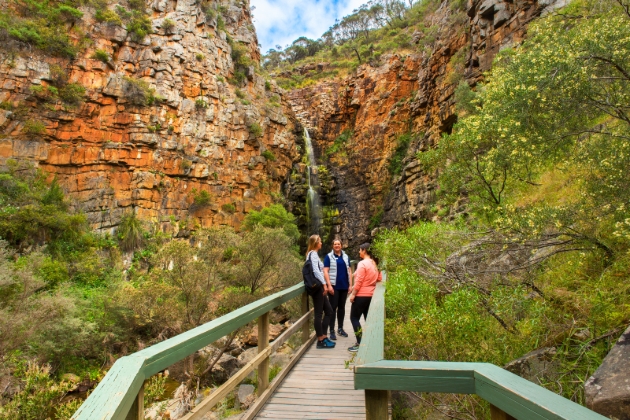 world-famous Penfolds Grange.
Tour the Adelaide Central Market for tempting foodie options.
Relax after the long flight on the city's white-sand beaches.
Days three and four
Pick up the hire care and drive thirty minutes to the Adelaide Hills, which is home to hipster wine-makers, exceptional regional restaurants and the glorious Morialta Conservation Park. Enjoy bush-walking as koalas snooze in the trees overhead and kangaroos hop around against a backdrop of stunning gullies and waterfalls.
Must-dos:
Plan a romantic picnic in the conservation area with a hamper full of local goodies.
Stay at the enchanting Mount Lofty House heritage property or in its new Sequoia Villas.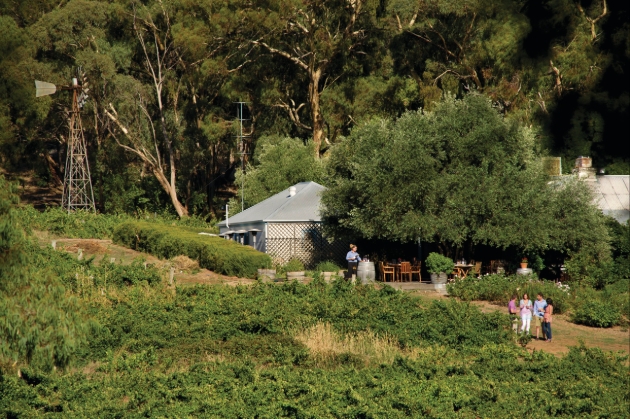 Day five
Drive north to the beautiful Barossa wine region. Book into a cosy cottage situated on a vineyard and make the most of the opportunity to taste the wine while overlooking the vines. Another stop-over option is the wonderful Clare Valley, which is also on the way to the outback.

Days six, seven and eight
Drive approximately four hours north to the majestic Flinders Ranges. Think red-sand earth, huge blue skies and rich Aboriginal history. Check into a property with a relaxing swimming pool like the Eco Villas at Rawnsley Park Station. Spend two or three days exploring the rugged mountain ranges, gorges and magical wildlife in the 95,000-hectare Ikara-Flinders Ranges National Park.

Must-dos:
Hike, mountain bike or join a four-wheel drive tour to appreciate this special corner of Oz.
Take a helicopter or scenic flight for the most incredible vistas. At sunset, raise a glass of bubbly to toast your honeymoon in this spectacular setting.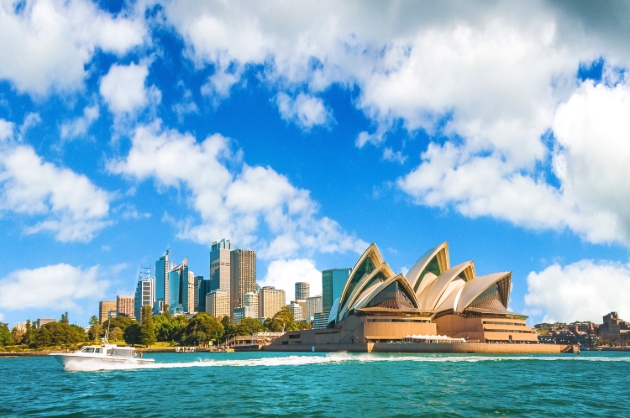 Days nine to 13
Drive the five hours back to Adelaide, leave the car at the airport and fly to Sydney. Spend your last five days exploring the delights of this iconic harbour city. From here, you can either fly straight back to the UK or ask your travel agent to arrange a stop-over in Asia or the Middle East to extend your trip.

This two-week honeymoon including international flights, domestic flight, car hire, and accommodation is priced from approximately £1,900, and can be booked with Trailfinders (www.trailfinders.com), subject to availability.

For more information on Adelaide and South Australia, visit https://southaustralia.com