Why you should buy issue 69 of Your Hampshire and Dorset Wedding magazine...
July/August 2018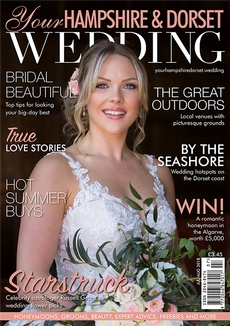 Algarve competition
Win a romantic honeymoon in the Algarve, worth £5,000
Something old, something new
Inspiration for a rustic chic theme, combining vintage touches and on-trend elements
The fun factor
Your A to Z guide of big-day entertainment
Singing in the rain
Tips and advice for dealing with the dreaded 'R' word
By the seashore
Wedding hotspots on the Dorset coast
Glorious gardens
Picturesque big-day backdrops
Island dreams
Where to wed on the Isle of Wight
Discover Dominica
Claire Ridley discovers the charm that this lesser known island in the Caribbean has to offer for adventure-loving newlyweds
Back to the beginning
Lyndsey and Matt tied the knot in the Hampshire hotel where they met and fell in love
The big apple
Murray and Natalie added a New York flavour to their chilled, festival-style wedding
A splash of colour
These colours are #trending right now and are perfect for brides and their maids
Match made in heaven
Fragrances for him and for her creating the ultimate big-day pair
Freebies and offers
Great giveaways and discounts up for grabs
Festival fever
Get wedfest-ready and wow your guests with a blast of colour and fun accessories
Summer son
Be inspired by these fashion choices for the ultimate seasonal look
To the woods
Amy and Luke's love of forest walks inspired the theme for their big day
50's chic
Bridesmaids' styles influenced by this ladylike decade
Green living
Nutritionist Jenna Hope reveals her top tips for getting that bridal glow
eMagazine
Available to download NOW for only £1.49
Printed Copy
(inc. free eMagazine)
In Stock
Click here to use our online ordering service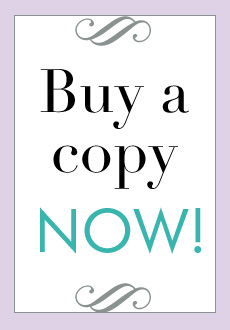 ---
Buy a copy
There are 5 different ways to buy Your Hampshire and Dorset Wedding magazine.

Click here to view some sample pages from an eMagazine
To order the latest copy of Your Hampshire and Dorset Wedding magazine or to obtain back issues, click here.
Alternatively call us to order your copy, post-free for just £3.45, on 01376 514000
Read Your Hampshire and Dorset Wedding magazine in electronic format for just £1.49 per copy (Smartphone and Tablet compatible) click here
You can subscribe for just £17.60!
Annual subscription (6 issues)
Save over 15% off the normal cover price
FREE postage and packing
Receive each issue as soon as it is published
To order your subscription, simply call us on 01376 514000 or click here
Alternatively, click here to order an eSubscription for just £7.60
Readers will receive a Shearer Candles' bundle, worth £32 when they take out a year's printed subscription to Your Hampshire and Dorset Wedding.*

Sign up for a year's subscription and not only will you save money on the cover price, you'll also receive a fabulous bundle from Shearer Candles' new Summer Fayre range, worth £32*. Shearer Candles is a leading creator and purveyor of artisan candles and scented products. Established in 1897, Shearer Candles is the UK's longest established lifestyle candle manufacturer working with only the purest ingredients. For more information, visit www.shearer-candles.com

New for 2018, Shearer Candles has launched a fabulous Summer Fayre range inspired by favourite summer tastes, available in large scented tin candles.

CWM is delighted to team up with Shearer Candles to offer readers a very special gift – a fabulous bundle from the Summer Fayre range including:

Pink Prosecco − sparkling pink grapes lifted with fizzy notes of crisp apple and a hint of raspberry

Mint Lemonade − refreshing, fizzy and zesty with lemon slices and a hint of spearmint

Cherry Bakewell − juicy cherry, raspberry and strawberry with fondant icing and almond cake

Raspberry Ripple − rich, cool, raspberry ripple ice cream, smothered in raspberry jam

All you need to do to claim your gift set is take out a year's subscription!
* Subject to availability
4. Buy a copy from a retail outlet
Your Hampshire and Dorset Wedding magazine is available from newsagents and supermarkets.
However, if you do have problems, or if your newsagents has sold out, then call us!
We'll send your copy to you post-free for just £3.45 inc P&P. Simply call us on 01376 514000
5. Overseas Orders
For non-UK customers, please email admin@county.wedding for full details.
---