Ask the experts
Here is a selection of Q&As from Your Hampshire and Dorset Wedding magazine. If you would like your question answered by our experts, please email it to editor@yourhampshiredorset.wedding.
To view more Q&A's on a different topic, please select one from the list below.
Hot topic: Seasonal scorchers
Local experts advise on summer weddings
---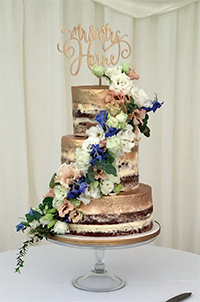 Slice as nice
Q. We want a showstopping cake with a seasonal feel for our summer wedding. Any ideas?
A. Sammie Turnbull says: As well as looking great it should taste amazing too. Choose what you love, each tier can be a different flavour and there are some lovely summery options such as lemon drizzle cake with a white chocolate buttercream. My favourite is a light fruit champagne-flavoured sponge, with strawberries and champagne buttercream. Totally delicious, especially with British strawberries which are the sweetest! What ever you decide your cake should reflect you as a couple, your personalities and incorporate things that are special to you.
---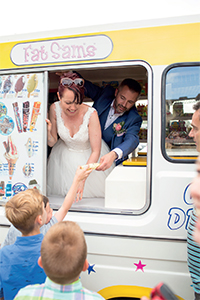 Chilled celebration
Q. We've chosen our venue and are on track with the planning but how can we ensure our summer wedding runs smoothly on the day?
A. Natasha Gilchrist says: Whether it's in a barn, mill, tipi, marquee, on the beach, in the forest or even in your own garden, all perfect locations for a beautiful summer wedding, aim to bring the indoors out and make the most of the outdoor spaces. You may want a festival vibe with hay bales, firepits and bell tents or for a typically British flavour you could treat your guests to a traditional fish and chip or ice cream van.

To ensure all of your plans and ideas come together, having someone there to coordinate everything will help to make it a seamless, stress-free celebration. You don't want to be worrying that everyone and everything is in the right place at the right time and you don't want to be bothering your friends and family to help either.

From decorating, to serving ice-cold summery drinks, directing your guests, setting up outdoor games and meeting with entertainers and caterers, having an on-the-day coordinator will allow you to relax, enjoy yourself and soak up every magical moment of your special day.
---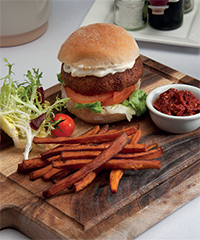 The taste of summer
Q. What would you serve for an outdoor wedding that's delicious and a bit different from the norm?
A. Tony Beales says: Summer weddings are an ideal opportunity to have the ultimate wedding breakfast barbecue! We're not talking any old grill though! Instead of just the age-old burger and bangers, why not get adventurous? Think king prawns in Parma ham for delicious skewers, sizzling scallops and juicy marinated lamb chops. Vegetarians can also get involved with halloumi and vegetable skewers and our popular deli falafel burgers always go down a treat. Some other cool ideas for summer weddings could include:

- Giant-pan paella for an al fresco wedding breakfast or evening buffet

- Alcoholic ice lollies such as prosecco or gin and tonic

- Sangria arrival drinks rather than Pimm's

- Dusk evening drinks reception for when additional evening guests arrive
---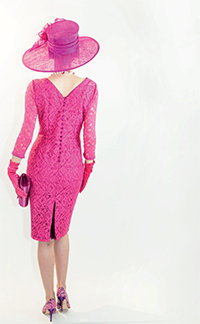 Mum's the word
Q. We're having an outdoor service and a marquee reception in the grounds of a country estate for our summer wedding. My mum is quite short and isn't used to dressing for special occasions so she wants me to help her choose her outfit. Where should we start?
A. Perri Ashby says: This is a typical situation, people usually come to see me by recommendation because they know that solving these kind of problems is my forte. The timings and order of the day are very important – will there be much walking involved, from the ceremony to the reception for example and dancing later. In this case, we'd certainly begin by discussing the shoes, heel height and style. The time of year is also vital and even in the summer, some sort of jacket or cover-up is usually needed. As your mum's short I'd recommend wearing a tilted hat to add height. Many women like to cover their upper arms, knees, or something they're not happy with. I always reassure them as to the cut of the style to detract from any areas they're conscious of and to complement their best assets. As mother-of-the-bride, choice of colour is also very important. It needs to not only suit her, but tie in with the theme of the wedding too. We have hundreds of swatches to choose from. This season's popular shades range from shell pink through to blush, with bright pink always number one for the wow factor.
---
Contact our experts...

Natasha Gilchrist
Wedding coordinator

Perri Ashby
Designer

Sammie Turnbull
Cake maker

Tony Beales
Catering
---